Olympus OM-D E-M10 Mark II Mirrorless Camera Body - Silver
With powerful 5-axis image stabilisation and all metal body design, the silver Olympus OM-D E-M10 Mark II camera is an excellent low light mirrorless that also has 4K time lapse movie capabilities.
RRP
£499.99
£347.00
after £0.00 cashback.
@APPLYFORFINANCENOW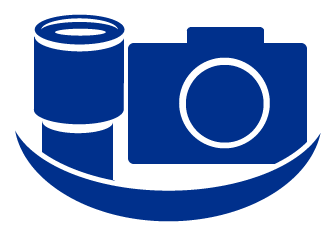 Click here for money saving Olympus OM-D E-M10 Mark II Mirrorless Camera Body - Silver bundles
Park Verdict

The OM-D E-M10 is a brilliant camera, so anything using that as a foundation to build and improve upon was always going to turn out to be a bit of a cracker. Subtle changes to the buttons make this camera even easier to use, and a carefully thought out list of technical upgrades make this a sensible investment. Borrowing features from their higher-end of the OM-D range, Olympus have released yet another tempting proposition to those thinking of making the move to mirrorless.
We Love
5-axis image stabilisation for better low light photos, less blur
OLED Electronic Viewfinder with improved resolution
New & improved design
The OM-D E-M10 Mark II from Olympus builds upon many of the features available in its predecessor, by using the most advanced technology available in the other cameras from the OM-D range.
Once again, housed in a remarkable looking all-metal body, this version incorporates 5-axis in-body image stabilisation alongside a 16.1 megapixel sensor to enable less blur in hand-held shooting and filming, and helping to improve performance in low-light environments.
The high-speed, high-definition OLED Electronic Viewfinder (EVF) utilises a considerably higher resolution than this camera's previous iteration, packing 2,360K dots, almost doubling the resolution to make framing your picture that much clearer and easier.
EVF's are becoming a much more viable viewfinding option in modern cameras, and their ability to let you make creative adjustments on the fly and previewing their outcome really assists the photographer in gaining that shot.
In-built Wi-Fi used in conjunction with the relevant Olympus apps allow for live view on your smartphone or tablet, meaning you can adjust your settings and snap shots remotely - and better yet, share straight to your device for sharing/bragging on your social media outlet of choice!
It wouldn't be a camera of the times if it simply catered for still image photography. Videographers can be left contented with the ultra high-definition 4K time lapse filming option as well as a raft of other movie capturing features.
Dressed in a retro styled silver body, the equally stylish alternative offering of this camera is the Olympus OM-D E-M10 Mark II in Black.
This camera is compatible with a large selection of Micro Four-Thirds lenses, and is also available as a kit in the following combinations:
Compatible Lenses: Micro Four-Thirds
Compatible Storage: SD Cards
What is the difference between the Olympus OM-D E-M10 and the OM-D E-M10 Mark II?
| | | |
| --- | --- | --- |
| | OM-D E-M10 Mark II | OM-D E-M10 |
| In-built Image Stabilisation | 5-axis | 3-axis |
| Electronic Viewfinder | 2,360K Dots | 1,440K Dots |
| Continuous Shooting | 8.5fps | 8fps |
| Focus Peaking | Multiple colour choice | No colour choice |
As well as these additional new features:
Improved shot-to-lag time
Taller buttons & additional dial
Additional custom function button
Improved TTL pop-up flash
Focus stacking/bracketing
Additional movie features inherited from the E-M5 Mark II
Olympus OM-D E-M10 II - Hands On Review
5-axs image stabilisation (S)
Good looks are nothng without performance, and the e-M1 Mark backs up its sleek design with the strkng magng power you'd expect of Olympus' top-flight camera range, especally on the move or in low light.
This is when Olympus' celebrated 5-axs is comes into play. t elMinates the blur caused by camera-shake in vrtually any shooting stuaton - from shft movements with macros to angular shake with telephoto lenses, or rollng at inght. 5-axs is works rrespectve of the lens attached and compensates admrably for up to four steps of shutter speed**. even moves recorded one-handed come out blur-free.
Real-time High-defnton electronc viewfinder (eVF)
The e-M1 Mark has a large, High-speed, ,61K-dots OLeD eVF with an unrvalled 11% field of view, which proves invaluable for fraMing shots and assessng light in difficult conditions. The eVF dsplays the full range of manual settings and optonal effects in real time to give you full control over the mapact of your adjustiments. You can fine-tune the Colour Creator, Highlight, shadow and Aspect Control, or get even more creatve by applyng one of 4 Art Filters and 9 Art effects.
Tiltable touchscreen LCD
For fast and easy focus adjustiment, shooting at awkward aangles, or smply revewng and selectng images to share va W-F and your smartphone, the OM-D e-M1 Mark is equpped with a large, -nch touchscreen LCD with pad control - for easy, touch focusing on the LCD while Using the eVF. Another Highlight of the dsplay is the fngerprnt-resstant coating that keeps t free of smears that mght otherwse spol the camera's handsome looks - or a Slideshow of your best shots.
Creatve optons, lenses and aaccessories
To satsfy the creatve ambtons of OM-D owners, Olympus offers an everexpandng famly of aaccessories and more than 41 High-grade Micro Four Thirds lenses that cover the full range, from hobby to pro. like  every new Olympus camera, the OM-D e-M1 Mark comes with a free sx-month warranty extension, on top of the statutory warranty in the country of purchase, when regstered va the MyOlympus onlne platform.
** CPA Guidelne compliant, when correction is carred out on two axes (yaw and ptch)