Leica Medium Format Cameras
As a specialist Leica stockist Park Cameras are proud to offer not only rangefinders and mirrorless cameras, but also the latest medium format S-System. S system cameras were developed from the ground up for professional photographers who demand high resolution combined with the ease of use associated with DSLR or larger mirrorless cameras. Utilising a ProFormat CMOS sensor the S-System is capable of excellent imaging and video quality when combined with any of the broad range of S lenses.
[Continued below...]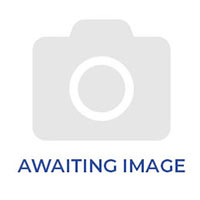 Leica S3 Medium Format Camera
£16,500.00
Awaiting stock
Get 40% off Capture One Pro 21
The latest 2020 S3 model was designed in close partnership with professional photographers in order to gain an innovative and eminently practical tool. The new body combines ultra high resolution at 64 megapixels with medium format Cine 4K Video and extremely practical high ISO operation. Lenses are available ranging from 24mm to 180mm for a broad range of shooting styles and the majority are available with a central shutter. These practicalities cater for photographers working within fashion, portraits, landscape and fine art.
The system has also been designed to provide robust handling for photographers who work on location outdoors in poor weather, with rubber armouring providing dust and splash proofing. Other advancements in the system allow photographers more flexibility than traditional medium format camera. These include revised predictive autofocus, relatively fast frame rates thanks to the Maestro II Processor and lens adapters for mounting an even greater number of Leica optics.
Photographers are ever more often required to provide video clips and the S-System also performs admirably by delivering full-HD resolution across the entire 30 x 45 mm sensor. Shallow depth of field from bright optics ensure both video and stills achieve the look associated with both Leica and this larger format.
Naturally tethered shooting is available for studio work as well as a comprehensive ways of capturing images. Integrated WLAN and a GPS system allow remote control and seamless intuitive workflows.
Shop online and in-store for compatible accessories as well as studio lighting and all conceivable photography equipment.