Park Cameras Wildlife Day - 6th April 2019
---
---
Take Photos of Birds of Prey
One of the most popular attractions at our Wildlife Day are the birds of prey. Lovingly cared for by the wildlife experts from Sky Birds of Prey you can find out more about these wonderful birds, as well as use this unique opportunity to get some stunning photographs.
Remember to bring your camera and memory card – experts from Canon UK will be on hand to provide a free print from one of their PIXMA PRO printers - so you will head home with something to remember from the day!
---
Free Seminars from Top Wildlife Photographers
At Park Cameras we are always keen to help our customers get the very best out of their passion for photography. At the Wildlife Day, this will be no different, as we'll be holding a range of free seminars for you to take advantage of from experts in their field including professional photographers Oliver Wright, George Turner and Luke Massey.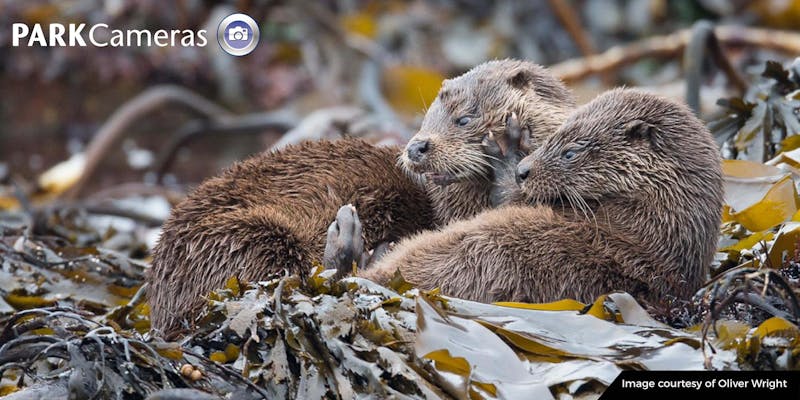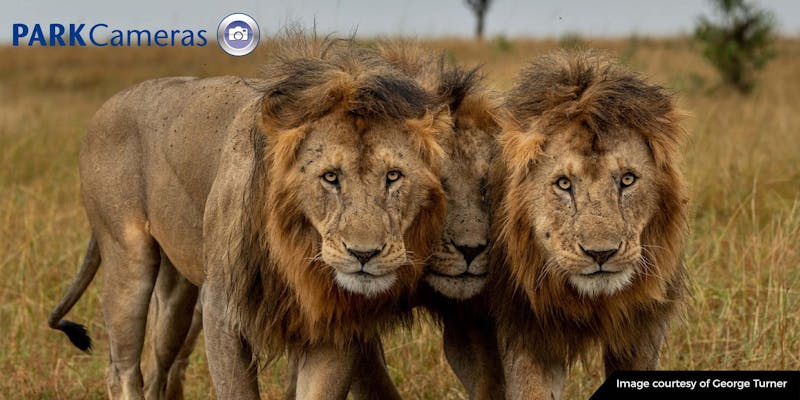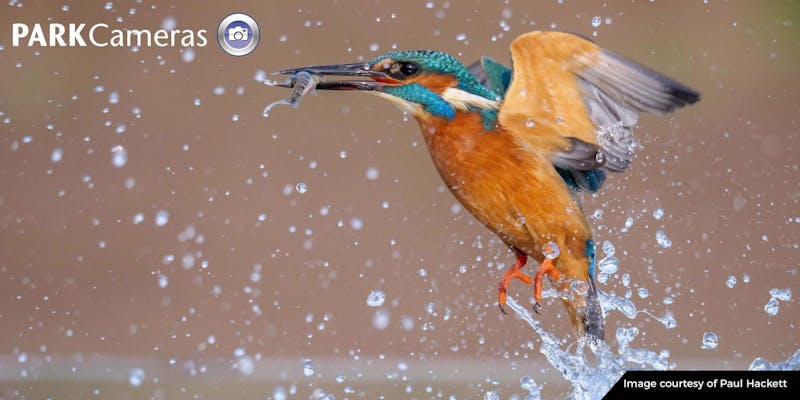 ---
Get hands-on with the latest photographic equipment
Get hands on with the latest products from Canon
Canon will be situated outside our store in close proximity to the range of birds on display, allowing you to test out their range of telephoto L-series lenses designed not only to produce the sharpest, clearest pictures, but also to withstand the rigours of life in the kitbag of a wildlife photographer or enthusiast.
You'll also be able to get hands-on with Canon's Full-Frame Mirrorless cameras; the EOS R and EOS RP! If you're an existing Canon user, why not bring along your lenses and try them out with these exiting new additions to the photo market?
If that wasn't enough, we'll also have the full range of DSLR and mirrorless cameras available for you to put through their paces including the EOS M50, EOS 7D Mark II, EOS 5D Mark IV and the EOS-1D X Mark II. A technical expert from Canon will be on-hand throughout the day to help you find the best product and answer any niggling technical questions.
For those attending on the day, you'll also be able to get hands on with a selection of Canon's binoculars featuring their renowned Powered Optical Image Stabilizer which counteract unwanted movement for superbly steady and comfortable viewing.
DON'T FORGET! Bring your camera along with an SD card, and Canon will show you how you can take complete control of your images by printing one of your images up to A3 size for FREE using their PIXMA professional photo printer range.
Experience the latest products from Nikon
If you're passionate about photographing the beauty of the natural world, you'll need a camera and lens combination that brings you close enough to capture every detail from a safe distance.
At the Wildlife Day, we'll have a technical expert from Nikon UK who will help you choose the perfect gear you need to perform such a task, plus get hands on the amazing Z 7 and Z6. If you're already a Nikon user, why not bring your existing lenses, and test them out on these superb mirrorless cameras to see how they perform.
If that wasn't enough, you'll be able to roost with eagles using the Coolpix P1000 with the amazing power of its 125x optical zoom to help you get up close to nature, as well as capture the finest details for macro photography.
Expand your photographic potential with Sony
Join us on Saturday 6th April where Sony will have their technical experts available to answer any questions you may have and show you their fantastic range of equipment, and how it can be used to expand your photographic potential in the wild.
You'll be able to get hands-on with award-winning cameras such as the a7 III a7R III and RX10 IV – all cameras that are capable of capturing some tremendous photos of nature.
In addition to this, you'll be able to have a play with the flagshipa9, which now has a range of enhancements by way of firmware updates, including 'Real-time Eye AF' and 'Real-time Tracking' for object tracking.
You'll also be able to test out a wide-range of Sony lenses, suitable for a variety of different genres of photography
Capture the action with Cameras and Lenses from Panasonic
At our Wildlife Day, we'll have technical experts available from Panasonic UK, who'll be able to show you through their current line-up of cameras and lenses – including the new Full-Frame Mirrorless LUMIX S series!
In addition to this, Panasonic will also have their LUMIX G series of cameras and lenses available for you to try out, with the stand-out camera being the LUMIX G9 featuring supper fast shooting, allowing you to focus on what matters – no matter how fast it moves.
For those looking to capture wildlife in a slightly more compact fashion, you'll also be able to get hands-on with the recently announced LUMIX FZ1000 II*, featuring a 1-inch sensor and 16x Optical Zoom LEICA lens.
* Subject to deliveries from Panasonic UK
Get hands on with the latest products from Olympus
Join us at our Wildlife Day, and get up-close and personal with the NEW Olympus OM-D E-M1X – allowing you to catch the exact moment with high image quality, and a durable, weather sealed body allowing you to take on scene without a worry.
You'll also be able to get hands-on with the complete OM-D line up of cameras, as well as a range of Olympus' lenses, including the powerful new 12-200mm f/3.5-6.3 lens*. If you already own an Olympus camera, why not bring it along, and test the lens out for yourself, using the fantastic range of birds of prey as your test subjects.
* Subject to deliveries from Olympus UK
Unleash your creativity with a wide-range of lenses from Tamron
To capture your wildlife images, the camera is only half the story – you also need a good lens to accompany it. At the wildlife day we'll have a technical expert from Tamron UK on hand to show you a wide-range of lenses designed to meet your requirements.
Whether you're looking for a lens to get up close to the action from afar, or want to capture the smallest details that nature has to offer, Tamron has a lens within its range to suit you. You'll be able to test out a selection of lenses, using the birds of prey at Park Cameras as your test subjects!
Find the perfect pair of binoculars or camera support with Vanguard
With their incredible range of tripods, bags and optics, Vanguard are part of nearly every wildlife photographer's kit. Known for their rugged build quality and first-class products, the experts from Vanguard will be on hand to show you how you can improve your wildlife photography.
Keep steady with Benro
Join us at the Wildlife Day, and try out a wide-range of Tripods from Benro. Whether you are waiting patiently for a kingfisher close-up or stalking woodland creatures through the forest… you need the right gear! With a perfect mix of strength, durability and flexibility Benro provide solutions to all shooting situations.
Technical experts will be on hand to show you the range and make sure you get the perfect tool for the job. Bring your camera and lens along and see how it feels on a range of different tripods.
Tenba
For over 40 years Tenba have held a clear vision; to design the most uncompromising, functional bags for photographers and filmmakers worldwide.
Join us at Wildlife Day to see Tenbas's range of bags such as the Solstice for lightweight carrying and speed so you can get to your gear for that perfect shot, and the Skyline and Tools collection that provide functional options for a range of kit.
---
Exclusive Wildlife Day Offers
Save up to £500 on Cameras
Save up to £300 on Lenses
Save up to £100 on Tripods
Save up to £50 on Accessories
---
What's it like on the day?
Not been to a Park Cameras Wildlife Day before? Worry not! Take a look at the short video and report below to get a feel of the day from 2018!