External Hard Drives, SSD and Portable Storage
It's essential for content creators to backup irreplaceable photos and videos on a reliable, fast and secure external hard drive. Choose from our huge range of solutions, whether you need the fastest SSD hard drive, a portable hard drive for location shoots or huge capacity desktop RAID storage, compatible with Mac and PC. Whatever your budget and capacity requirements, discover the perfect solution and back up your data today.
Ex Demo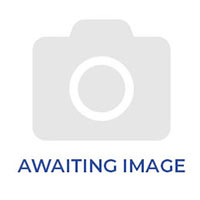 Canon CS100 Connect Station Ex Demo
WAS £107.00
NOW
£89.00
SAVE £18.00
In stock
Clearance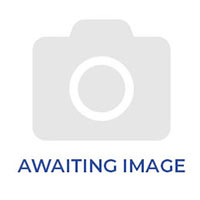 GNARBOX 2.0 SSD Rugged Backup Device (1T
£638.00
In stock
There are two main types of hard drive available to backup photos and videos, which are HDD (hard disk drives) and SSD (solid state drives). Traditional hard drives use spinning disks to store data, whereas solid state drives contain flash memory, which is similar to camera memory cards.
An SSD drive will read and write data more quickly than a hard disk drive, however the most affordable way to store data remains a hard drive. SSDs tend to have smaller storage capacities of around 500GB to 4TB, which is suitable for daily backups after a shoot, as an external hard drive for 4K video editing, or as a backup hard drive for travel photography. Our solid state external hard drives are available with different connectivity for any computer, including high speed USB-C and USB 3.0.
The most secure data storage for photographers is an external hard drive which offers RAID capabilities. This is essentially an external drive containing two or more disks, which automatically backup data between them. A LaCie external hard drive such as the LaCie 16TB 2big RAID USB 3.1 and SanDisk Professional G-RAID 2, 12TB 2-Bay RAID Array with Thunderbolt 3 are two excellent RAID options.
We understand that storing images and video files is an essential part of a photographers' workflow and share tips on the best way to backup photos and videos here.
Browse our range of hard drives for photo backup from leading manufacturers, including Angelbird, LaCie, Sony, G-Technology, Samsung and SanDisk Professional.
Frequently Asked Questions
Is SSD or HDD better for photos?
Is SSD or HDD better for photos?
An SSD is faster and generally more reliable, whereas HDD is cheaper and comes in larger capacities for storing and backing up your photos. Whichever you choose, make sure you backup with a RAID drive or cloud based storage to avoid losing data in the event of drive failure.
Should I get an external hard drive for photos?
Should I get an external hard drive for photos?
Yes, you should definitely get an external hard drive for photos, particularly if you shoot on location or while traveling. It's important to backup your photos after any shoot as well as keeping at least two copies of your data when you get back home.
What storage do professional photographers use?
What storage do professional photographers use?
Professional photographers use a combination of a fast solid state external hard drive, which are great for location work and RAID storage, when they get back in the studio. Pro creators will also backup another redundant copy to an off-site hard drive or through cloud storage.
What size hard drive is best for photography?
What size hard drive is best for photography?
It's recommended to buy the largest size hard drive you can afford to backup your photos and videos. This means anything from a 1TB SSD to an 8TB or even 24TB external hard drive for long-term backup. A high resolution camera and 4K video will require larger drive capacity.
Best external hard drive for photos on a Mac
Best external hard drive for photos on a Mac