Sony A1 Mirrorless Camera Body
Sony has announced 'The One' their new pro Alpha 1 Mirrorless camera body which combines Blackout-free continuous shooting up to 30 frames per second with 50.1 MP image quality and 8K video.
£6,499.00
Finance available See options
We Love
The A1 is the very pinnacle of Sony's professional imaging technology combining the ultimate in stills and video capabilities
World's first blackout-free high speed shooting at up to 30fps with 240fps viewfinder refresh rate
First Sony camera ever with 8K 30p 10-bit 4:2:0 video as well as 4K 120p / 60p 10-bit 4:2:2 slow-motion capture
New 50.1-megapixel full-frame stacked Exmor RS CMOS image sensor
15+ stops of dynamic range for both stills and movies for deep tonal graduations Sony A1 Mirrorless Camera Body Summary

'All for that one image' and 'all for that one cut' are Sony's fitting taglines for the new professional flagship a1 Mirrorless Camera Body. The Alpha 1 is capable of blackout-free continuous shooting at up to 30 frames per second. A completely silent shutter mechanism allows photographers to shoot at high speeds where they were previously not allowed due to even minimal shutter sounds. This high speed flicker-free shooting comes despite the huge 50.1 megapixel resolution which the Sony A1 body boasts. A new full-frame stacked Exmor RS™ CMOS image sensor works in combination with an upgraded BIONZ XR processor, delivering eight times more processing power.
Sony A1 Features at a glance
New 50.1-megapixel full-frame stacked Exmor RS CMOS image sensor
Blackout- free continuous shooting at up to 30fps
Double the AF speed of the previous flagship Alpha 9 II, even during 30fps continuous shooting
8K / 30p 10-bit 4:2:0 XAVC HS video recording with 8.6K oversampling for extraordinary detail and resolution
4K / 120p 10-bit 4:2:2 high speed movie shooting (10% crop)
Bright and large 0.64-type 9.44 million-dot (approx.) OLED Quad-XGA electronic viewfinder with 240 fps refresh rate
Silent, vibration-free electronic shutter with world's first anti-flicker shooting in both mechanical and electronic shutter
Flash sync up to 1/400 sec. in mechanical and first electronic flash 1/200 sec
15+ stops of dynamic range for both stills and movies
5-axis optical in-body image stabilisation with 5.5-stop advantage
Range of new image file types including HEIF and compressed raw
2x built-in antenna for professional workflows supporting the industry's fastest built-in Wi-Fi, SuperSpeed USB 10Gbps, 1000BASE-T Ethernet and more
Sony has listened to customers and created a camera which delivers the ultimate combination of speed, resolution and leading image and video quality in the most advanced camera they have ever created.
Sony A1 Camera in More Detail
The Alpha 1 will allow creators to capture what they've never been able to before and arrives as the ultimate Sony hybrid camera.
The newly developed stacked Exmor RS CMOS image sensor is built with integral memory and paired with an upgraded BIONZ XR imaging processing engine. This makes the A1 capable of shooting 50.1 megapixel images continuously at a fiery 30fps, with the chip crunching up to 120 AF/AE calculations per second. The Alpha 1's shooting capabilities are further enhanced by a 9.44 million dot OLED Quad-XGA electronic viewfinder, which boasts a refresh rate of up to 240 fps ensuring there is no black out even when burst shooting.
For the first time in an Alpha series camera, 8K 30p 10-bit 4:2:0 video is available, which has been requested by customers who are videographers. The a1 is also capable of 4K 120p / 60p 10-bit 4:2:2 recording and includes S-Cinetone colour, for the most versatile post processing. Movies can be recorded to both memory cards simultaneously for instant back-up.
Field professionals including journalists and sports photographers are supported with faster workflows, including 3.5x faster wireless FTP transfer speed and more. This makes for a high end camera which can transfer large files from the field at the highest speeds available.
The Alpha 1 captures is capable of capturing moments that might otherwise be lost thanks to outstanding high-speed performance. This gives any photographer the speed they need to capture fast-moving objects despite the high resolution. High speed readout from the sensor and a large buffer make it possible to shoot up to 155 full-frame compressed RAW images or 165 full-frame JPEG images at up to 30 frames per second in a single burst, with the electronic shutter while maintaining full AF and AE tracking performance.
Sony has developed a remarkable calculation speed of up to 120 AF/AE per second, with the Alpha 1 maintaining focus with high accuracy even for the fastest moving subjects. It can also automatically adjust exposure, regardless of sudden changes in brightness, with an AE response latency as low as 0.033 seconds. This enables sports, wildlife and action photographers to track in AF/AE whilst the camera continuously makes exposure calculations.
Electronic Viewfinder with World's First 240fps Refresh Rate
The Alpha 1 viewfinder compliments the camera's blistering flicker-free shooting capabilities with the world's first 240fps refresh rate, creating a silky-smooth display. The viewfinder will not black out when an exposure is made providing uninterrupted views and allowing for seamless framing and tracking, even during continuous shooting bursts.
The 9.44 million-dot 0.64 type Quad-XGA high-definition OLED display features refined optics delivering one of the highest resolutions in its class. This will satisfy any photographers who need a crisp display which keeps pace with the action as well as providing highly detailed views.
Highly advanced AF system
The camera features 759 phase detection points in a high-density focal plane covering approximately 92% of the image area. This ensures users capture the widest area possible even when moving subjects are near the frame edges.
The BIONZ XR brings yet more benefits as Sony's already acclaimed Real-time Eye AF improves detection performance by 30% over the previous system. This ensures accurate, reliable detection, even when the subject's face looks away. This is the case for both humans and animal AF. The Alpha 1 also employs high-level subject recognition which for the first time now includes birds. The system tracks birds even when making sudden movements or taking off. AF has also been enhanced enabling photographers to employ autofocus at apertures of up to f/22 for the first time.
Sony's first truly silent, vibration-free electronic shutter
High-speed readout from the new sensor facilitates reduced rolling shutter by up to 1.5x when shooting stills, compared to the A 9 II. The electronic shutter operates completely silently, without any mechanical noise for the first time ever, as well as being completely vibration-free. Electronic shutter flash sync is now also possible at 1/200 sec for the first time.
This features allows for stress-free shooting even in challenging lighting situations for example with florescent flickering artificial light sources.
1/400 Flash Sync with mechanical shutter
The mechanical shutter now gives flash users the world's fastest sync speed of 1/400 sec. helping to capture faster moving subjects with Sony compatible flashguns. This is possible due to a new carbon fibre shutter curtain which features a newly developed dual driven shutter system with a very clever electromagnetic drive actuator. Sports and action shooters will now be able to sync at the fastest rates possible and never miss a well lit moment again.
Wide dynamic range
The a1 captures 15 stops of dynamic range despite the high pixel count of the sensor. ISO ranges from a native 100-32,000, which is expandable to 50-102,400, when shooting still images.
For photographers producing still life, interiors and architectural scenes Pixel Shift Multi Shooting mode has been enhanced to capture 16 pixel-shifted images with a total of 796.2 million pixels of data. This file can then be composited into a 199 million pixel (17,280 x 11,520 pixels) image using Sony's Imaging Edge™ desktop application. We are guessing this will deliver enough resolution for the world's largest billboards satisfying even the most pixel-hungry users.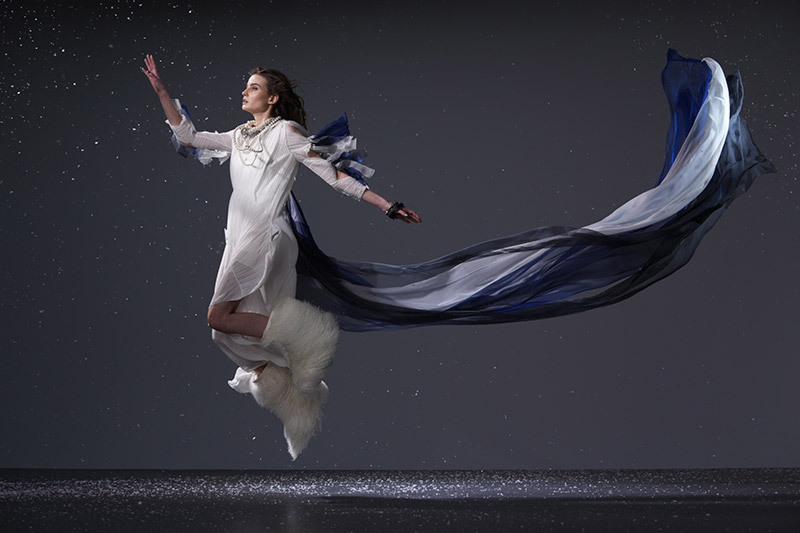 Sony A1 with FE 70-200mm f/2.8 GM OSS. Focal width: 79mm. Exposure: 1/2000. f/4.5. ISO 400
Pro video recording
For the first time in any Alpha camera, the a1 records 8K 30p 10-bit 4:2:0 XAVC HS recording with 8.6K oversampling for the highest resolution ever in a Sony compact mirrorless body. Video capture works seamlessly with acclaimed AF technology, smooth gradation and colour reproduction. 8K footage can be used for flexible 4K editing during post-production, allowing content creators to crop in and pan throughout the frame.
5X slow-motion video can also be captured with 4K recording at up to 120p in 10-bit 4:2:2 (10% crop), which can be used with either Long GOP inter-frame compression or high-quality Intra.
S-Cinetone which is used in the FX6 Cinema Line produces natural colours and skin tones. The S-Log3 gamma curve also captures 15+ stops of dynamic range, while the S-Gamut3 and S-Gamut3.Cine colour gamut settings make it easy to match Alpha 1 footage with video shot on VENICE cinema camera, FX9 and other professional Sony video cameras.
A unique heat dissipating structure keeps the sensor and processing engine temperatures within normal operating range, preventing overheating. This makes it possible to record 8K/30p video continuously for approximately 30 minutes which is ample for most applications.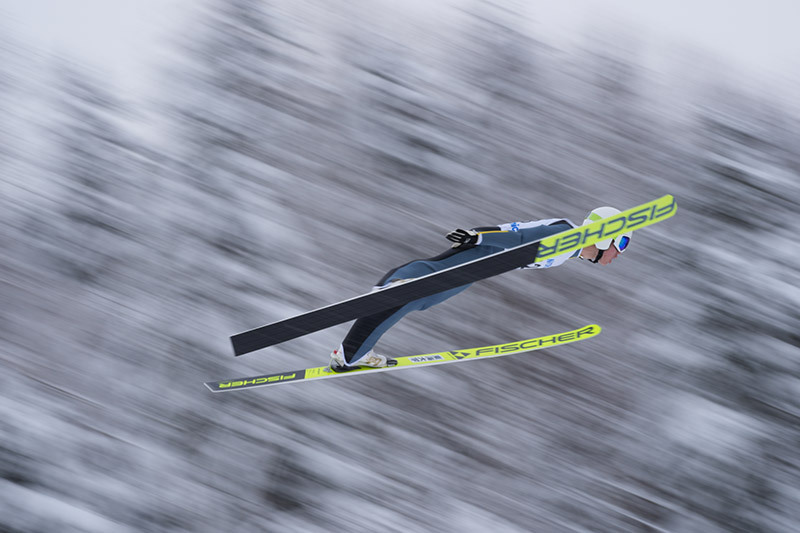 Sony A1 with FE 100-400mm f/4.5-5.6 GM OSS. Focal width: 146mm. Expo-sure: 1/60. f/16. ISO 160
Outstanding hand-held stabilisation
A stabilisation unit and gyro sensors with optimised image stabilisation algorithms achieve up to 5.5 EV stops of shutter speed advantage helping to keep the 50.1 MP sharp when hand-holding. The Alpha 1 also features an Active Mode which offers excellent stabilisation for handheld movie shooting. When using Sony's desktop applications Catalyst Browse or Catalyst Prepare for post-production, an accurate image stabilisation function is available which utilises metadata generated by the camera's built-in gyro.
16-bit RAW output to an external recorder via HDMI gives videographers maximum post-production flexibility and a digital audio interface has been added to the camera's Multi Interface (MI) Shoe for clearer audio recordings from compatible Sony external microphones.
The allows microphones such as the ECM-B1M Shotgun Microphone to record clean audio without the need for batteries or cables, directly through the camera connection.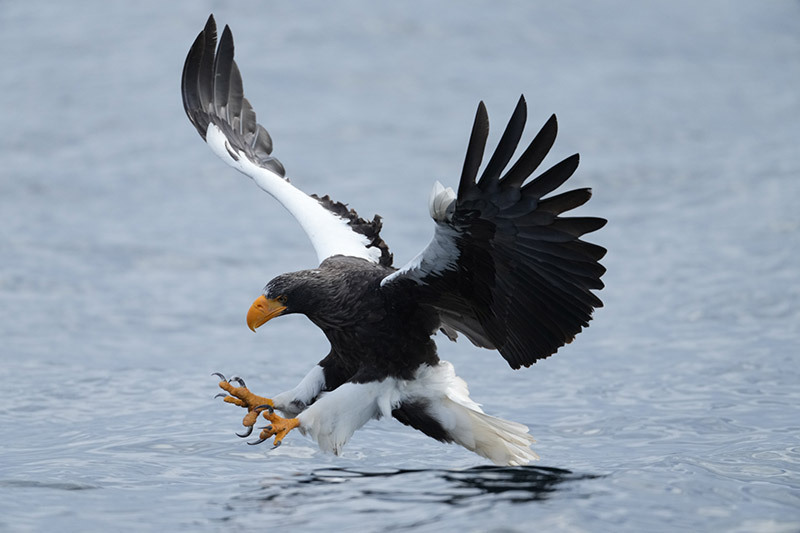 Sony A1 with FE 600mm f/4 GM Super-Telephoto and 1.4x TC. Focal width: 840mm. Exposure: 1/2500. f/5.6. ISO 1600
Enhanced Professional Workflows And 5G Connectivity
The Alpha 1 has been designed to support professional photo and video journalists as well as pro sports shooters who deliver stills or movies as quickly as possible with several features for fast, reliable file transfer. The industry's fastest built-in wireless LAN allows communication on 2.4 GHz and 5 GHz bands with dual antennas ensure reliable communications. 5 GHz includes 2x2 MIMO support (IEEE 802.11a/b/g/n/ac) offering 3.5 times faster wireless FTP transfer speed than the Alpha 9 II which may provide a critical advantage for content delivery.
There is also a provided USB Type-C connector for high-speed PC Remote (tethered) data transfer available for smooth handling of large image files. The Alpha 1 also has built-in 1000BASE-T LAN for high-speed data transfers and remote shooting. FTPS (File Transfer over SSL/TLS) is supported, allowing SSL or TLS encryption for increased data security.
Sony has included lossless compressed RAW with the A1. There is also a new lighter JPEG/HEIF image quality setting which produces smaller files. Along with a versatile range of RAW and JPEG formats the Alpha 1 includes HEIF (High Efficiency Image File) format with all of the advantages that format includes.
Dual card slots
Two media slots that both support UHS-I and UHS-II SDXC/SDHC cards, as well as new CFexpress Type A with considerably faster read/write speeds. These are currently available in CFexpress Type A 80GB up to Sony's 160GB Type A CFexpress. Video can be written to both cards simultaneously.
Professional durability
The body itself is made from a durable magnesium alloy chassis with a long battery life derived from the high capacity Z-battery. Sony has also developed an improved dust removal feature, shutter close function on power-off to protect image sensor. The body also benefits from improved sealing for dust and moisture resistance that enhances reliability in any challenging outdoor environments. A new high-reliability mechanical shutter provides users with a vast 500,000 shutter cycle which will be ample for working professionals in any field.
It includes an HDMI Type-A connector as well as super-speed USB-C 3.2 type-connector supporting power delivery, for higher power supplied from an external source so that users can record for extended periods with minimal internal battery usage.
Users will also enjoy the highly anticipated newly revised menu layout, which provides easier navigation than previous models. A touch-responsive menu also allows for more intuitive control with Touch Focus and Touch Tracking on a 3.0 type 1.44 million-dot (approx.) LCD monitor.
Whаt'ѕ іncluded in thе bох?
Ѕоnу А1 Саmеrа Воdу
Ѕоnу NР-FZ100 Z-ѕеrіеѕ Ваttеrу
Ваttеrу Сhаrgеr
АС Аdарtеr
Роwеr Соrd
Воdу Сар
Мultі Іntеrfасе Ѕhое Сар
Місrо-UЅВ Саblе
Ѕhоuldеr Camera Ѕtrар
Read even more info including Sony A1 specs, what's new and how it compares in our recent blog post here.
Optional accessories
Offers: Bundles
Offer Category: N/A
Offer Product Type: N/A
Model: Sony A1
AE Bracketing: 5 stops
Autofocus Modes: Face Detection
Articulated Screen: Tilting
Aperture priority: Yes
Battery: Battery Pack
Built-in flash: Yes
Battery Life (CIPA): 530
Camera CIPA image stabilization rating: 5.5 stops
Colour: Black
Continuous drive (fps): 30.0
Custom white balance: Yes
Digital zoom: N/A
Effective pixels (megapixels): 50
Environmental Sealing: Yes
Exposure compensation: 3 stops
External flash: Yes
Flash range (metres): N/A
Focal length (equiv.): N/A
Focal length multiplier: 1
Flash modes: N/A
GPS: None
HDMI Port: Yes
Headphone port: Yes
Height (mm): 96
Length (mm): 128
Width (mm): 80
Weight (g): 737
Weight (inc. batteries) (g): 737
Image ratio w:h: 01:01
Camera Image stabilization: Optical
ISO: Auto, 100 - 32000 (expands to 50 - 102400)
JPEG quality levels: Extra fine, fine, standard, light
Live view: Yes
Camera Lens mount: Sony E
Manual exposure mode: Yes
Maximum shutter speed (electronic): 1/32000 sec
Maximum ISO: 32000
Maximum ISO (boosted): 102400
Max resolution: 8640 x 5760
Maximum shutter speed (seconds): 1/8000
Maximum aperture: N/A
Manual focus: N/A
Microphone: Stereo
Microphone port: Yes
Camera Minimum focus distance (cm): N/A
Minimum ISO: 100
Minimum ISO (boosted): 50
Minimum macro focus distance (cm): N/A
Minimum shutter speed (seconds): 30
Metering modes: Spot
Number of focus points: 759
Number of white balance presets: 7
Optical zoom multiplier: N/A
Orientation sensor: Yes
Other resolutions: N/A
Processor: BIONZ XR
Remote control: N/A
Screen dots: 1440000
Screen size: 3"
Screen type: LCD
Self-timer: Yes
Shutter priority: Yes
Speaker: Mono
Sensor photo detectors (megapixels): 51
Sensor size: Full frame
Sensor type: CMOS
Storage types: CFexpress Type A
Subject / scene modes: N/A
Timelapse recording: N/A
Touchscreen: Yes
Camera Type: Mirrorless
Uncompressed format: RAW
Camera USB: USB 3.2 Gen 2 (10 GBit/sec)
USB charging: Yes
Viewfinder coverage: 92%
Viewfinder magnification: 0.62
Viewfinder resolution: 9440000
Viewfinder type: Electronic
Video formats: XAVC S
Video Mode Categories: 8K
Video Modes: 1920 x 1080 @ 100p / 100 Mbps, XAVC S, MP4, H.264, Linear PCM
WB Bracketing: Yes
Wireless: Built-in
Notes: N/A
Our Verdict
The mirrorless race knows no bounds as technology leaps forward as demonstrated by the sheer volume of new features Sony has added to the new A1 camera. Squarely aimed at working professionals as well as advanced enthusiasts, the Alpha 1 is the most capable hybrid camera Sony has ever produced by quite some margin.
The camera boasts the fastest blackout-free continuous burst shooting with up to 30fps through a bright and large 0.64-type 9.44 million-dot OLED Quad-XGA electronic viewfinder. This comes despite the new full-frame stacked Exmor RS CMOS image sensor recording 50.1 megapixels of data, which is no small feat. Speed is handled by the BIONZ XR imaging processing engine which is also responsible for the upgraded AF technology. The camera features 759 phase detection points which cover approximately 92% of the image area for unparalleled full frame focussing. It is able to lock on and track Faces and Eyes even when the subject looks away and Sony has also added Bird detection which will come as a great bonus to the many bird photographers using the Alpha system.
Videographers will also relish upgraded video capabilities, which is headlined by the first Sony camera to capture 8K / 30p footage in 10-bit 4:2:0. Sony promises the body will not overheat when recording 8K which comes as a real bonus to movie makers. 4K 120p / 60p 10-bit 4:2:2 slow-motion is also possible, allowing cinematic captures and high speed subjects to be recorded in-camera.
All in all the A1 excels across every measure and provides professional users with in-field high speed connectivity as well as several world first capabilities. Prospective users of this camera will tussle to be the first in line to capitalise on the most advanced hybrid camera Sony has ever produced.
Existing Customer Login
If you are already a member, fill in the details below to login & view your account.
New Customer Signup
Create an account with Park Cameras
Register
Condition guide
Our used products are subject to wear and tear in comparison to brand new products. This also applies to accessories that are supplied with the camera including batteries which may have a lower optimum performance level/life expectancy.
Like New – The equipment is in a condition as if you have just bought it from the manufacturer. The item is still considered to be 'Like New' even without the original packaging. The product has been fully tested and is in perfect working order.
Excellent – The equipment should be close to being 'Like New' but there may be some small cosmetic blemishes that lower its grade. The product has been fully tested and is in perfect excellent order.

Cameras – Should have no marks on the LCD screen
Lenses – Should have no marks on the elements or dust within the lens

Very Good – The equipment may have some slight cosmetic wear to the paintwork and cosmetic blemishes with only light signs of use and the product has been fully tested and is in great working order.

Cameras – The LCD screen may have small signs of wear that does not affect its display
Lenses – The mount of the lens will start to show signs of wear

Good – The equipment is showing more obvious signs of cosmetic wear and blemishes, but the product has been fully tested and is in great working order.

Cameras – LCD screen may have scratches or wear that is starting to affect the display.
Lenses – May have slight dust inside that does not affect images. The mount shows signs of use.

Well Used – The equipment will show significant signs of wear. The paintwork will be coming away in large areas exposing the metal work, but the product has been fully tested and is in great working order.

Cameras – LCD screen is heavily worn either by de-lamination or has scratches to it. Rubber grips are starting to come away from the body.
Lenses – The lens has dust inside that may affect images. The rubber zoom/focus ring is coming away from the barrel of the lens.