OM System OM-5 Camera Black with 12-45mm f/4 Pro Lens Kit
The OM System OM-5 (black) with 12-45mm f/4 Pro lens kit combines a lightweight, versatile zoom with the compact MFT camera, brimming with features for outdoor adventures including class-leading stabilisation.
£1,499.00
Effective price:

£1,374.00

after £125.00 cashback
You pay £1499 today and claim £125 cash back.
Finance available See options
We Love
Ultra-compact MFT camera body paired with one of the world's lightest standard zoom lenses in a versatile kit
Ideal lens kit combination for content creators who love adventure and capture videos, landscapes, portraits, street and more
Class leading 5-axis stabilisation for up to 7.5-stops of compensation with compatible M.Zuiko MFT lenses
20.4 megapixel Live MOS sensor with on-sensor phase detect AF paired with TruePic IX computational image processor
Record no limit 4K 30p videos, Full HD 120fps and capture a wide dynamic range with OM-Log400 picture profile OM System OM-5 Camera Black with 12-45mm f/4 Pro Lens Kit Summary
Combining a versatile zoom with a hybrid MFT body brimming with features for content creators who love adventures, is the OM System OM-5 Camera Black with 12-45mm f/4 Pro Lens Kit. With an equivalent focal range of 24-90mm (full-frame equivalent), the M.Zuiko Digital ED 12-45mm f/4 PRO Lens is perfect for a huge variety of subjects, from vlogging and video recording, to landscapes, astro, portraits, city and street photography. The zoom lens weighs just 254g, yet offers ultra-fast autofocus so you never miss a shot, particularly when combined with OM-5 on-sensor phase detection AF compatibility.
The 20.4MP black body in this kit has been refined by OM System to offer creators a versatile camera for all types of content, including 4K 30p video, 120fps Full HD slow motion and a new handheld 50 megapixel high-res mode. Astro photographers gain Starry Sky AF, there's vertical video for social media and class-leading 5-axis body stabilisation with 6.5-stops rising to 7.5-stops compensation, when combined with compatible MFT lenses. Both the camera body and 12-45mm Pro lens are weather sealed to keep out dust, moisture and prevent freezing when you're shooting in the great outdoors.
Key OM-5 (black) camera features
Live MOS 20.4MP MFT sensor with TruePic IX processor
5-axis body stabilisation for up to 7.5-stops combined lens IS
Ready for adventure with IP53 dust, moisture and freeze rating
ProCapture 30fps high speed shooting
Improved Face / Eye detection AF
Handheld high-res 50 megapixel images
Starry Sky AF mode
Live composites, B Mode and Live ND filter for long exposures
Unlimited 4K 30p video recording and new vertical video mode
High speed Full HD up to 120fps for slow motion effects
Record in wide dynamic range OM-Log400 profile
Use as a web cam via USB connection to a computer
Key Digital ED 12-45mm lens features
24-90mm full-frame equivalent focal width
Advanced optical design with excellent resolving power
7 circular aperture blades
Min. focus distance: 0.12m (wide) / 0.23m (tele)
Max. magnification: 1:4
Lightweight 254g
Filter size: 58mm
IPX1 weather sealing dust-proof, splash-proof, freeze-proof
OM System OM-5 Camera Black with 12-45mm f/4 Pro Lens Kit in More Detail
Olympus M.Zuiko Digital ED 12-45mm f/4 PRO Lens
As one of the world's lightest standard zoom lenses, the M.Zuiko Digital ED 12-45mm f/4 PRO is ideal for creators on-the-go. It features a high quality optical construction comprised of 12 elements which are arranged in 9 groups and include 2x HR, 2 ED, 1x DSA, 1x Super-HR and 2x aspherical elements. This elaborate arrangement delivers consistently sharp results across the entire zoom range along with excellent macro performance.
The lens includes a ZERO coating, which reduces aberrations, flares and loss of light at the edges resulting in brightness and clarity across the entire frame. With a maximum 0.25x magnification and a closest focusing distance of 12cm (wide angle) or 23mm (tele), you can enjoy a host of close-up macro creative opportunities, furthering the versatility of this compact zoom lens.
An extensive range of highly capable M.Zuiko MFT lenses are available to add to the kit lens when you want to capture new subjects and harness wide aperture lenses, telephoto zooms and dedicated ultra wide angle options.
Compact, lightweight MFT body with 5-axis Image Stabilisation
The OM SYSTEM OM-5 (black) packs 5-axis Image Stabilisation (IS) into a compact body that measures 125.3 x 85.2 x 49.7 mm and weighs just 366g (body only). IBIS delivers up to 6.5 stops of image stabilisation, which extends to 7.5 stops when combined with a compatible lens, thanks to 5-axis sync IS.
This powerful image stabilisation lets you shoot at slower shutter speeds, which is particularly beneficial where a tripod cannot be used and when travelling. Thanks to the renowned 20.37 million effective pixel Live MOS sensor and the high-performance TruePic IX image processing engine, the OM-5 delivers natural gradations in images with lower noise and high image quality, even at high ISO settings.
The OM-5 is also equipped with a 121-point all cross-type On-chip Phase Detection AF sensor, in order to be able to focus at various locations across the frame. This provides greater freedom for framing your shots and high-precision focusing. Starry Sky AF delivers accurate auto focusing to make it easier to capture astrophotography, which was previously difficult to achieve.
IP53 weather sealing
The OM-5 shares IP53 protection class dust-proof and splash-proof performance and freeze-proof protection to -10°C, for the same high level of weather resistance as the flagship OM-1. This allows you to focus on photo opportunities, even during punishing conditions without worrying about ruining equipment due to rain showers, snow or water droplets.
The camera is also equipped with Supersonic Wave Filter (SSWF), which significantly reduces issues with dust and dirt on the image sensor when changing lenses, perfect for those who need to change lenses outdoors. The compact BLS-50 battery and bundled USB-AC adapter can be used to charge the battery while it's still in the camera.
Computational photography
Computational photography features helps to more easily capture photos that typically require specialist equipment or advanced image editing software. The OM SYSTEM OM-5 is packed with convenient, versatile computational photography features that provide inspiration for creative shooting, including High Res Shot and Live ND.
Live ND
Achieve slow shutter speed effects up to ND16 (4 stops), similar to using an ND filter. This feature delivers long exposure effects even on ultra-wide-angle lenses, which cannot usually accommodate an ND filter without special mounting brackets. The effects can be viewed before capturing the image, using the viewfinder or on the LCD when LV Simulation is activated.
High-Res Shot
This model supports Handheld High-Res Shot, which merges multiple images to create approximately 50 Megapixel high-resolution stills. With this feature you can enjoy handheld shooting from nearly any angle, while still being able to capture high-resolution images. Merging multiple images not only improves resolution, but also minimises noise for cleaner results. The popular Tripod High-Res Shot is also included on this model, which increases image resolution to around 80 megapixels for large sized printing and high levels of detail, while mounted on a tripod.
Focus Stacking
Focus Stacking captures eight shots at different focal positions in the frame and automatically generates a single image. This enables you to incorporate background defocusing effects without excessively stopping down the aperture to control depth of field that matches the subject. This feature is useful for macro shooting and landscapes.
Pro Capture
Never miss a moment with Pro Capture, which begins recording once the shutter button is pressed halfway and records previous frames from the moment the shutter button is pressed fully. Pro Capture delivers high-speed sequential shooting up to 30 fps (AF/AE locked), up to 14 previous frames can be captured.
Live Composite
With the Live Composite feature, users can easily capture beautiful shots while watching the image build on the Live View screen. This works even in situations where exposure is difficult to achieve, such as when shooting a city against a starry sky at night.
Keystone Compensation
Get straight verticals similar to shooting with a shift lens while viewing the effects in the Live View screen, while using vertical/horizontal simultaneous trapezoidal compensation and perspective enhancement. This is a great features for capturing buildings or other subjects while tilting the camera, which normally causes 'lean' in vertical lines.
Other useful content features include:
Live Bulb
Interval Shooting/Time Lapse Movie
Focus Bracketing
HDR
Colour Creator
Art Filter
Fisheye Compensation
High-quality handheld 4K video and vertical video recording
Powerful 5-axis image stabilisation is compatible with video recording in the OM-5. When combined with dedicated video electronic stabilisation, it enables you to capture stable, hand-held 4K movies with no recording time limit. The camera utilises On-chip Phase Detection AF sensor for video focusing control, which delivers smooth focusing. OM-Log is LSO supported for a greater level of freedom when colour grading, to capture highlights and shadows without overexposing or underexposing shots.
Vertical video is recorded in vertical orientation on the camera and saved as vertical files, making it far easier to post on social media without special editing software. Users can also connect the high-res LS-P5 linear PCM recorder to capture high-quality audio and the Slate Tone feature is available for easy audio data synchronisation while editing your movies.
Other features
Supports UVC (USB Video Class)/UAC (USB Audio Class) for use as a high-quality web camera simply by connecting it to a computer via USB.
Equipped with AF Target mode, which offers freedom over AF areas depending on subject movement and position, with selection of any odd number of points from 11 vertical and 11 horizontal points. Select from three levels of vertical and horizontal AF area movement steps.
Equipped with exposure equalisation processing for coping with sudden changes in exposure between frames during interval shooting.
Wide range of system accessories
Extend your creative opportunities with a wide range of camera accessories to crate even better hybrid content, whether you're new to MFT cameras or have existing compatible accessories. To complement this body, choose from:
Learn more about the body and lens kit in our OM System OM-5 Camera Review.
What's in the box
OM System OM-5 MFT Digital Camera Body Black
F-5AC USB-AC adapter
BLS-50 Li-ion battery
Shoulder strap
Olympus M.Zuiko Digital ED 12-45mm f/4 PRO Zoom Lens
Petal-shaped hood
Sample photos for Olympus OM-5 Lens Kits with Olympus M.Zuiko Digital ED 12-45mm F/4 PRO Zoom Lens: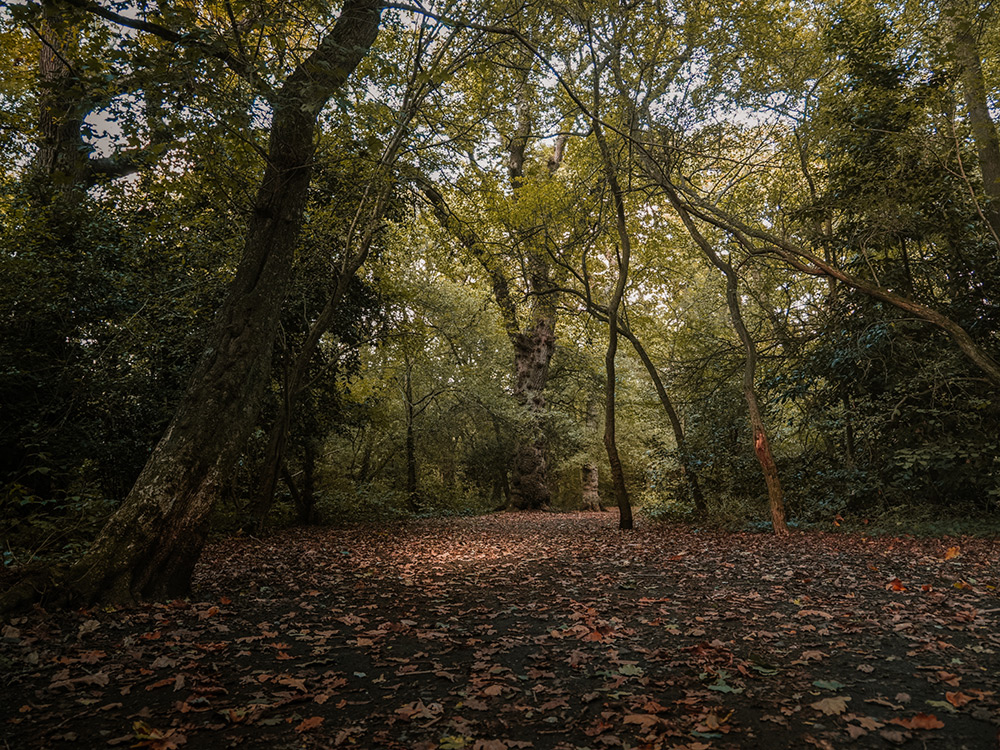 With Olympus M.Zuiko Digital ED 12-45mm F/4 PRO Zoom Lens @13mm. Camera settings: 1/100sec. f/4. ISO 1600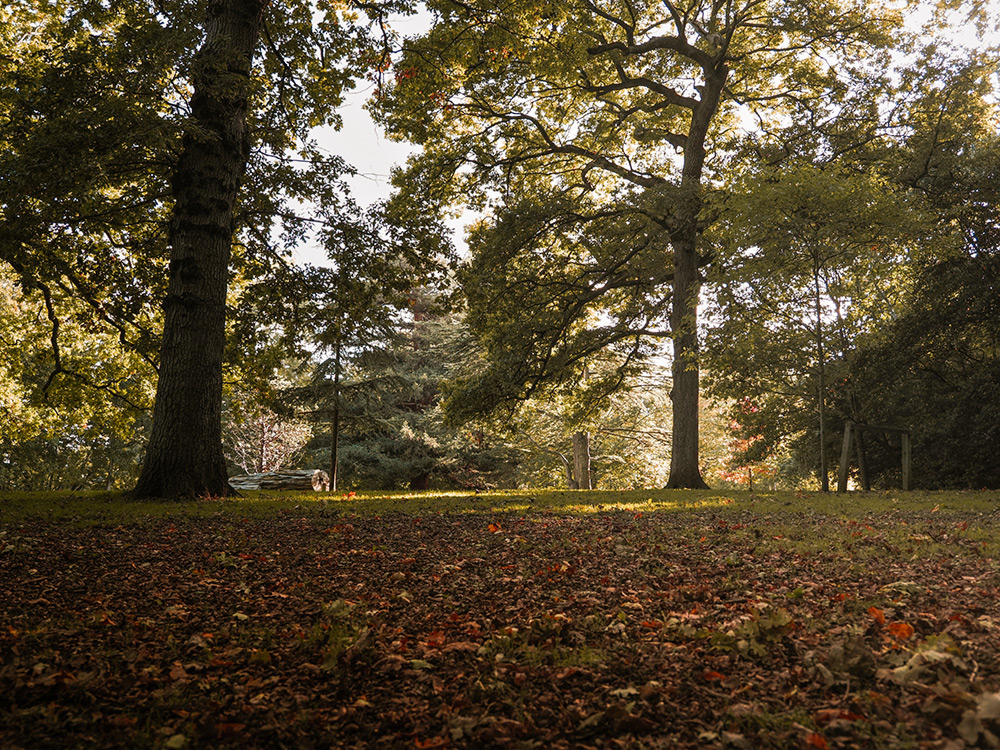 With Olympus M.Zuiko Digital ED 12-45mm F/4 PRO Zoom Lens @15mm. Camera settings: 1/100sec. f/4. ISO 200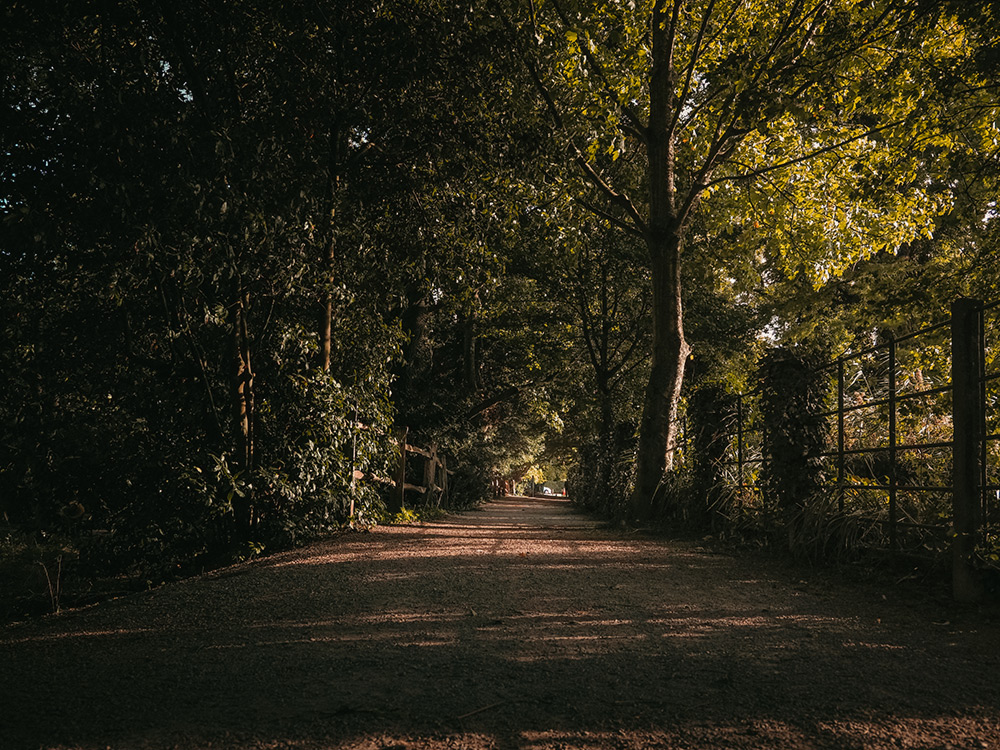 With Olympus M.Zuiko Digital ED 12-45mm F/4 PRO Zoom Lens @13mm. Camera settings: 1/320sec. f/4. ISO 200
Offers: Cashback
Offer Category: N/A
Offer Product Type: N/A
Model: OM System OM-5
AE Bracketing: N/A
Autofocus Modes: N/A
Articulated Screen: N/A
Aperture priority: Yes
Battery: N/A
Built-in flash: N/A
Battery Life (CIPA): 310
Camera CIPA image stabilization rating: N/A
Colour: N/A
Continuous drive (fps): 30
Custom white balance: Yes
Digital zoom: N/A
Effective pixels (megapixels): 20
Environmental Sealing: N/A
Exposure compensation: N/A
External flash: Yes
Flash range (metres): N/A
Focal length (equiv.): N/A
Focal length multiplier: 2
Flash modes: N/A
GPS: N/A
HDMI Port: N/A
Headphone port: N/A
Height (mm): 85
Length (mm): N/A
Width (mm): 125
Weight (g): N/A
Weight (inc. batteries) (g): 414
Image ratio w:h: N/A
Camera Image stabilization: N/A
ISO: Auto, 200 - 25600, expands to 64 - 25600
JPEG quality levels: Superfine, fine, standard, basic
Live view: Yes
Camera Lens mount: N/A
Manual exposure mode: Yes
Maximum shutter speed (electronic): N/A
Maximum ISO: 25600
Maximum ISO (boosted): N/A
Max resolution: N/A
Maximum shutter speed (seconds): N/A
Maximum aperture: N/A
Manual focus: Yes
Microphone: N/A
Microphone port: Yes
Camera Minimum focus distance (cm): N/A
Minimum ISO: 200
Minimum ISO (boosted): 64
Minimum macro focus distance (cm): N/A
Minimum shutter speed (seconds): N/A
Metering modes: N/A
Number of focus points: 121
Number of white balance presets: 7
Optical zoom multiplier: N/A
Orientation sensor: Yes
Other resolutions: N/A
Processor: TruePix IX
Remote control: N/A
Screen dots: 1040000
Screen size: N/A
Screen type: N/A
Self-timer: Yes
Shutter priority: Yes
Speaker: N/A
Sensor photo detectors (megapixels): 22
Sensor size: N/A
Sensor type: N/A
Storage types: N/A
Subject / scene modes: N/A
Timelapse recording: Yes
Touchscreen: Yes
Camera Type: N/A
Uncompressed format: N/A
Camera USB: N/A
USB charging: Yes
Viewfinder coverage: N/A
Viewfinder magnification: N/A
Viewfinder resolution: 2360000
Viewfinder type: N/A
Video formats: N/A
Video Mode Categories: N/A
Video Modes: N/A
WB Bracketing: Yes
Wireless: N/A
Notes: N/A
Thinking of choosing finance?
Finance is a great way to spread the cost of your purchase. To make it easy we've teamed up with Deko whose technology lets you apply for and complete a loan application quickly, easily and informatively.
Deko is a credit broker, not a lender. Deko's secure technology helps put you in touch with lenders whose finance options are best suited for you and your purchase.
Simply add the items you love to your basket. Once you are at the checkout select the finance option that suits you and choose Deko. The quick application form is simple and should take no more than a couple of minutes to complete and you will receive a decision instantly. Easy!
Use our finance calculator to check the impact of various loan values, terms and interest rates on the total amount you need to pay and the monthly repayments.
Check your eligibility
You will only be considered for finance if you:
Are at least 18 years old
You have a gross annual income each year of more than £5,000
Are a permanent UK resident and have lived in the UK for at least 3 years
Have a UK bank account capable of accepting Direct Debits
You are not currently bankrupt, subject to an Individual Voluntary Agreement (IVA), or have any County Court Judgments (CCJs)
Provide an email address so your documentation can be emailed to you.
Park Cameras Limited is a credit broker, not a lender and is authorised and regulated by the Financial Conduct Authority (FRN 720279). We do not charge you for credit broking services. We will introduce you exclusively to finance products provided by Omni Captial Ltd.
The Deko platform is provided by Pay4Later Ltd, t/a Deko which acts as a credit broker, not a lender and does not charge you for credit broking services. Pay4Later Limited is registered in England and Wales (company number 06447333) and is authorised and regulated by the Financial Conduct Authority (register number 728646). For more information please go to www.dekopay.com/support or visit www.dekopay.com.
Find out more about paying with finance here and Deko terms here
Our Verdict
OM System offers this lens kit to complement the OM-5 body-only and provide creators with a compact and lightweight combo from the outset to capture engaging content. The versatile M.Zuiko Digital ED 12-45mm f/4 PRO lens provides an effective zoom range, which is ideal for all sorts of subjects, delivers fast AF and captures extremely sharp results across the entire zoom range.
This is paired with the OM-5 camera body (black), which comes brimming with features to document your adventures, along with upgrades and enhancements to capture impressive content across a variety of subjects.
The 20 megapixel MFT sensor features on-sensor phase detection compatibility, for improved Face / Eye AF, and is paired with the hight-speed TruePic IX processor. This is capable of advanced computation photography and enables you to harness new features including 50 megapixel handheld shots, Live Composites, Starry Sky AF and 30fps RAW bursts in ProCapture mode. The camera also features a built-in Live ND16 for long exposures, social-media friendly vertical video and the OM-5 can be used as a webcam for streaming, meetings and more.
Video quality is excellent with no limit 4K 30p recording and slow motion effects at 120fps in Full HD. You can record footage with a wide dynamic range using the OM-Log400 profile for colour grading and both the body and kit lens are extensively weather sealed with IP ratings.
Whether you're new to the MFT system or an existing enthusiast, the OM System OM-5 Camera with 12-45mm f/4 Pro lens is a highly capable, lightweight and versatile kit to help you create amazing content.
Existing Customer Login
If you are already a member, fill in the details below to login & view your account.
New Customer Signup
Create an account with Park Cameras
Register
Condition guide
Our used products are subject to wear and tear in comparison to brand new products. This also applies to accessories that are supplied with the camera including batteries which may have a lower optimum performance level/life expectancy.
Like New – The equipment is in a condition as if you have just bought it from the manufacturer. The item is still considered to be 'Like New' even without the original packaging and accessories. The product has been fully tested and is in perfect working order. Lenses are optically clear. There may be light dust present that will not effect the imagery.
Excellent – The equipment should be close to being 'Like New' but there may be some small cosmetic blemishes that lower its grade. The product has been fully tested and is in perfect excellent order.

Cameras – Should have no marks on the LCD screen
Lenses – Should have no marks on the elements and optically clear. There may be light dust present that will not effect the imagery.

Very Good – The equipment may have some slight cosmetic wear to the paintwork and cosmetic blemishes with only light signs of use and the product has been fully tested and is in great working order.

Cameras – The LCD screen may have small signs of wear that does not affect its display
Lenses – The mount of the lens will start to show signs of wear

Good – The equipment is showing more obvious signs of cosmetic wear and blemishes, but the product has been fully tested and is in great working order.

Cameras – LCD screen may have scratches or wear that is starting to affect the display.
Lenses – May have slight dust inside that does not affect images. The mount shows signs of use.

Well Used – The equipment will show significant signs of wear. The paintwork will be coming away in large areas exposing the metal work, but the product has been fully tested and is in great working order.

Cameras – LCD screen is heavily worn either by de-lamination or has scratches to it. Rubber grips are starting to come away from the body.
Lenses – The lens has dust inside that may affect images. The rubber zoom/focus ring is coming away from the barrel of the lens.
*All of our used items are listed with the accesories that are included. If they are not listed then they will not be supplied at eh epoint of purchase.