Nikon SB-5000 Speedlight RF Controlled Flash
The Nikon SB-5000 Speedlight is Nikon's first flash that operates using radio frequency, so you can place lights in other rooms or even around corners.
£569.00
after £0.00 cashback.
@APPLYFORFINANCENOW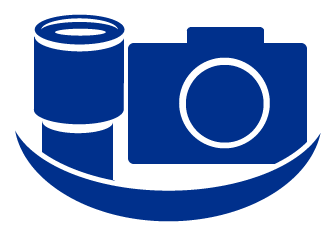 Click here for money saving Nikon SB-5000 Speedlight RF Controlled Flash bundles
NIKON SB-5000 SPEEDLIGHT RADIO FREQUENCY CONTROLLED FLASH SUMMARY
Operates using radio frequency
30 metre (98 feet) range without direct line of sight
Advanced Wireless Lighting
New internal cooling system
Ability to control up to 6 groups of up to 18 Speedlights
Up to 120 continuous shots at 5 second intervals
Versatile bounce ability
Compatible with the Nikon D5 or Nikon D500
Our Verdict
The SB-5000 provides a high degree of flexibility due to its use of radio frequency - thus opening up new possibilities for lighting placements. The newly designed cooling system allows you to fire consecutively for longer than other models. An added bonus is its ability to be used with the optical system, so you can also use older Nikon flashes or even a Nikon SU-800 Wireless Speedlight Commander unit.
We Love
The new addition of radio frequency operation
Its ability to control a large number of Speedlights
Its ability to fire well over 100 shots without overheating
Product features in detail
Radio frequency operation
A first for Nikon, the ability to use radio frequency without a direct line of sight at up to 30 metres lets you put lights in separate rooms and around corners, and allows you to work in bright ambient lighting conditions.
Advanced Wireless Lighting
When combined with either the Nikon D5 or D500, and the Nikon WR-R10 and Nikon WRA10, it's possible to control up to six groups (A-F) or eighteen Speedlights for complex wireless lighting. Additionally, you can use up to three groups of radio or optical controlled units by using it with a standard optical control Nikon Speedlight.
Internal cooling system
The new internal cooling system ensures the flash panel doesn't overheat when firing consecutively, so it can fire for longer than standard models without the need to cool down in between bursts. Consequently, it can fire up to 120 continuous shots at five second intervals.
Versatile bounce ability
The SB5000 incorporates versatile bounce ability, so the flash head can tilt up to 90° or down to -7°, and can rotate 180° left or right horizontally.
What else is included in the box?
AS-22 speedlight stand
SW-15H diffusion dome
SZ-4FL fluorescent filter
SZ-4TN incandescent filter
SS-5000 soft case
Optional Accessories
Nikon WR-R10 wireless tranceiver (necessary for remote control operation)
Nikon WR-A10 wireless remote adapter (necessary for remote control operation)
To find out more about the Nikon SB-5000 Speedlight or an of our other products or services, please phone us on 01444 23 70 70 or send an email to sales@parkcameras.com.