Camera Tripods, Heads and Mounts
Tripods and monopods offer the stability and support when combined with the right head, which many photographers and filmmakers need to get the sharpest results. A camera tripod can be used for smoother panning, longer shutter speeds or simply as a support for your camera and accessories. Browse our range today for carbon fibre tripods, aluminium tripods and video legs from world-known brands perfect for all of your content creation.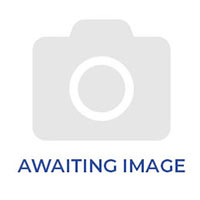 Peak Design Travel Tripod Carbon Fibre
WAS £649.00
NOW
£549.00
SAVE £100.00
In stock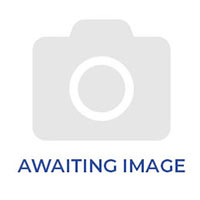 Peak Design Travel Tripod Aluminium
WAS £369.00
NOW
£349.00
SAVE £20.00
In stock
We cater for any requirement within our huge range, whether you're looking for a mini tripod, a light camera support for everyday use, or a tall and heavy piece of studio equipment. We are sure to have the range, competitive prices and the brands to suit any photography or film making styles, including carbon fibre tripods as well as sturdy aluminium models. We also have a wide range of accessories including tripod heads, quick release plates and transport bags.
Tripods systems generally come in variations which include the number of leg sections, the material (carbon fibre or aluminium) as well as different styles of heads. Carbon fibre tends to be lighter and more portable, with extreme rigidity, whilst aluminium offers a cost-effective yet durable solution. If you plan to travel, look for shorter folding lengths and lightweight materials. For extra rigidity choose a system with fewer leg sections and a wider spread. Quick locking mechanisms and accessories all play a part in choosing the perfect solution, along with height, which is a consideration for some photographers, and affects having a centre column or column-free design.
No matter what type of camera and lens combination you own, you'll find your perfect option with us, from leading brands including Manfrotto, Gitzo, 3 Legged Thing, Benro and Joby GorillPod.
Videographers and film makers often choose to purchase video-specific models, which include even more stable video tripods and video heads, which provide a fluid action suited to movie recording. Camera sliders are also increasingly popular as photographers shoot time lapses and other content.
Many models are on display at our Central London store, or our showroom in Burgess Hill, where our expert staff will be able to talk you through your purchase. You can also browse for second hand tripods online and in-store, as well as viewing a selection of purpose designed tripod bags.
Frequently Asked Questions
What is a tripod?
What is a tripod?
A tripod is a three legged device which supports and stabilises a camera and/or accessories, including flashguns, lights or other equipment. Most tripods have extending lockable legs which raise up and can be folded down for transport. A tripod includes a head, where the camera is locked into place.
What is a fluid head tripod?
What is a fluid head tripod?
A fluid head tripod is a tripod head with a fluid chamber and long control arm, which is attached to a tripod. Fluid heads dampen movements and vibrations, which makes them ideal for recording smooth video using panning techniques as well as providing smooth tracking for wildlife and bird photography.
Can I take a camera tripod in hand luggage?
Can I take a camera tripod in hand luggage?
Most airlines will let you to take a camera tripod in hand luggage, as long as it meets your specific carrier's size and weight restrictions. Try and store the tripod inside your travel bag or backpack, so that it is securely stowed without extending precariously outside the bag.
Best tripods for vlogging
Best tripods for vlogging
There are lots of options when choosing the best tripods for vlogging. Get a tripod which is lightweight, easy to adjust and includes legs which double as a stabiliser or gimbal for selfie-style vlogs. A Joby GorillaPod is one of the most versatile mini tripods and does everything required.
Best Travel tripods
Best Travel tripods
Tripod for video and photography
Tripod for video and photography
Content creators often want a single tripod for video and photography. Choose a stable set of legs, which are compact and lightweight and include a video head or video bowl for smooth panning. The 3 Legged Thing Legends Jay with AirHed Cine is a great hybrid photo/video option.