Leica SUMMILUX-M 35mm f/1.4 ASPH FLE Black Anodised
Combining the creative flexibility of a moderate wide-angle lens with a fast aperture enables the black Summilux 35mm for Leica M-mount cameras to be used in almost any genre of photography.
£4,125.00
after £0.00 cashback.
@APPLYFORFINANCENOW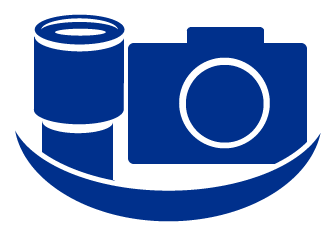 Click here for money saving Leica SUMMILUX-M 35mm f/1.4 ASPH FLE Black Anodised bundles
The Summilux-M 35mm f/1.4 ASPH Black Anodised
The Summilux-M 35mm f/1.4 ASPH lens is designed exclusively for the distinguished Leica M-mount range of cameras and lenses. This lens is a redesign from the previous 35mm Summilux Spherical version of the same model, which first appeared in 1960. With an acclaimed history this German manufacturer knows the versatility of a medium-wide focal range for many genres in photography. Some of the most popular current uses we have come across include street, portrait and reportage. However this versatile focal width is not limited by any subject matter, having a view similar to that of the human eye. Other users also include wedding photographers, travel as well as city and architecture shooters.
The design utilises advanced optics and includes a bright f/1.4 aperture, making it easy to isolate subjects even in low light, whilst creating beautiful out of focus bokeh. This makes it ideal for many applications where photographers capture details, such as flowers or rings from the big day or environmental portraits, which include the subject's surroundings. At 35mm the depth of field can be controlled by the user, choosing whichever suits the image best at every occasion. This enables the photographer to immerse viewers into the scene and capture the precise story they wish to tell, often achieving cinematic results.
For photographers who work with close-ups, the updated design includes a floating group behind the aperture blades. This floating lens element (FLE) enhances images at close range, ensuring quality is consistent at all distances. Full-frame users will love the edge to edge sharpness achieved by Leica as well as the contrast and detail it is capable of rendering. When stopped down to f/2 and smaller, images are almost completely free of aberration or coma effects. Photographers will also enjoy an esoteric quality to images captured with this lens, where subjects really pop against out of focus areas. Mildly visible cinematic vignetting at wide apertures can be left in or removed during post processing.
Park Cameras are one of the few Leica dealers in the South East, with guaranteed UK stock of all products. We pride ourselves on providing expert customer service both online as well as in our London camera store and flagship Burgess Hill location. If you have any questions please call our telephone team or visit one of our locations where our staff will be happy to assist.
35 mm lenses are the most popular in the M-System. Their mixture of moderate wide angle characteristics paired with natural dimensions make this focal length extremely versatile. Often, it is the first choice on a new M camera, and therefore many famous pictures have been taken with a 35 mm lens.
Thanks to the latest developments in the fields of optics and precision engineering, the new 35mm lens sets a whole new standard in the fast wide-angle lens portfolio. Whether it's a matter of selective focus in the close-up range, high-contrast available light applications or landscape shots with immense depth of field, the lens delivers persuasive arguments in any situation.
More compact, higher performance developments
In comparison with its predecessor, the new Leica Summilux-M 35 mm f/1.4 ASPH. now incorporates a floating element: the lenses behind the aperture blades are constructed as a floating group that changes its position relative to the front lens group during focusing to ensure that the Leica Summilux-M 1:1.4/35 mm ASPH. achieves outstanding imaging performance at closer focusing distances.
Another new feature is a full-metal, rectangular, screw-mount lens hood that contributes significantly to the compact dimensions of the lens.
The optical design of the Leica Summilux-M 35 mm f/1.4 ASPH. has also been optimized for use on the digital Leica M models. It reveals the full extent of its outstanding performance particularly when mounted on a full format digital M body. The Leica Summilux-M 35 mm f/1.4 ASPH. also delivers excellent results on analogue M models and is destined to become an indispensable component of every M system outfit.
Even wide open, the Leica Summilux-M 35 mm f/1.4 ASPH. reveals performance characteristics without precedent in the field of compact 35 mm lenses: outstanding imaging performance over the entire focus range, from infinity to minimum focus; excellent contrast, even in the finest structures; superb rendition of detail across the entire image field; good field flattening and, stopped down to f/2 and onward, almost complete freedom from coma effects. It is almost impossible to improve this excellent optical performance by stopping down.
Our Verdict
The Summilux-M 35mm is a truly versatile lens. The optics produce unique and often cinematic images both in accurate colour or monochrome. It is compact and portable, allowing for easy shooting in a variety of situations, particularly where discretion may be required such as wedding or street images. There are no substitutes when it comes to quality and handling, which is second to none with a beautiful finish worthy of its' acclaimed status. Travellers and hikers will love the lightweight construction, whilst also benefitting from robust materials as demanded by a 'take anywhere' lens.
We Love
Lightweight portability
Beautifully rendered high resolution images
Controlled distortion and chromatic aberration
The classic feel of anodised metal operation
Pin sharp control over depth of field
What else is included in the box?
Leica Summilux-M 35mm f/1.4 ASPH Lens
Lens Pouch
Leica Lens Hood
Leica Lens Hood Cap for Leica Wide-Angle Lenses
Leica Rear Lens Cap
Buy Leica SUMMILUX-M 35mm f/1.4 ASPH FLE Black Anodised - price
£4,125.00