Leica M10-R Digital Rangefinder Camera Black Chrome
This product is no longer available
The German-made Leica M10-R Rangefinder in black chrome sports a new 40MP sensor with outstanding image quality and increased dynamic range and native ISO 100-50,000 for excellent low light performance.
We Love
Lightweight and compact Rangefinder system for discreet photography in any situation
Advanced new sensor technology for best in class image quality and 40.89MP resolution
Superb low light capabilities with broad ISO range of 100-50,000
Silent shutter and intuitive touch display provide immersive and quiet photographic experience
Long exposure times now available up to 16 minutes Leica M10-R Digital Rangefinder Camera Black Chrome Summary
Leica's purist approach to photography has culminated in the M10-R Digital Rangefinder Camera (Type 6376) which is seen here in classic black chrome colour. This camera represents another huge leap forward with extensive developments in useability and image quality from a new full-frame CMOS colour sensor which delivers 40.89 megapixels of stunning detail. Advanced Dual Gain sensor technology allows the sensor to capture a broader dynamic range as well as boasting excellent low light performance with a native ISO of 100-50,000. New body haptics provide sensory feedback whilst the photographer is immersed in the sophisticated experience which this light 660g compact model provides.
When this camera is combined with high quality APO models in the Leica M System lens range, the details from the high resolution sensor shine with the M10-R Rangefinder delivering stunning image quality. The allmetal and brass body is also designed to provide photographers with a lifetime of reliable and versatile service. The body is manufactured in Germany and embraces useability and ergonomics from previous generations of M10 rangefinders while pushing technology further than ever. It sports a completely silent shutter, ideal for many shooting situations from street photography and portraits to weddings, whilst providing intuitive touchscreen useability and familiar dials with a three button layout.
Highlights:
Newly developed 40 megapixel sensor
Enhanced compact M10 camera body design
Sophisticated ergonomics and haptic feedback
Silent shutter
Class leading low light performance
Leica M10-R in More Detail
Type no. 6376
Camera type: Compact digital view and rangefinder system camera Lens attachment Leica M bayonet with additional sensor for 6-bit coding
Lens system: Leica M lenses, Leica R lenses with an optional adapter
Sensor: CMOS chip, active area approx. 24x36 mm, without low-pass filter
Resolution: DNG™: 7864 x 5200 pixels (40,89 MP), JPEG: 7840 x 5184 pixels (40,64 MP), 5472 x 3648 pixels (20 MP), 2976 x 1984 pixels (6MP)
Data formats: DNG™ (raw data, 14 bit, compressed loss-free), JPEG (8 bit)
File size: DNG™: 40-60 MB, JPEG (40MP)10-20 MB: Depending on resolution and picture content
Buffer memory: 2GB / 10 pictures in series
Storage media: SD cards up to 2GB/SDHC cards up to 32GB/SDXC cards up to 2TB
Exposure metering: Exposure metering through the lens (TTL), with working aperture
Metering method: Light reflected by the blades of the 1 shutter curtain onto measuring cell.
Metering range: At room temperature and normal humidity for ISO 200, at aperture 1.0 EV-2 to EV19 at aperture 32. Flashing of the left triangular LED in the viewfinder indicates values below the metering range
Sensitivity range: ISO 100 to ISO 50.000, adjustable in 1/3 ISO increments, choice of automatic control or manual setting
Exposure modes: Choice of automatic shutter speed control with manual aperture preselection - aperture priority A, or manual shutter speed and aperture setting
Flash unit attachment: Via accessory shoe with central and control contacts Synchronisation Optionally triggered at the 1st or 2nd shutter curtain
Flash sync time: 1/180 s; slower shutter speeds can be used, if working below sync speed:
Viewfinder:
Construction principle: Large, bright line frame viewfinder with automatic parallax compensation
Image field limiter: By activating two bright lines each: For 35 and 135mm, or for 28 and 90mm, or for 50 and 75mm; automatic switching when lens is attached.
Parallax compensation: The horizontal and vertical difference between the viewfinder and the lens is automatically compensated according to the relevant distance setting, i.e. the viewfinder bright-line automatically aligns with the subject detail recorded by the lens.
Matching viewfinder and actual image: At a range setting of 2m, the bright-line frame size corresponds exactly to the sensor size of approx. 23.9 x 35.8mm; at infinity setting, depending on the focal length, approx. 7.3% (28mm) to 18% (135mm) more is recorded by the sensor than indicated by the corresponding bright line frame and slightly less for shorter distance settings than 2m
Magnification: 0.73 x with all lenses
Displays
Split or superimposed image range finder shown as a bright field in the centre of the viewfinder image 50.6mm (mechanical measurement basis 69.31mm x viewfinder magnification 0.73x)
LCD: 3" colour TFT LCD monitor with 16 million colours and 1,036,800 pixels, approx. 100 % image field, glass cover hard, scratch-resistant Gorilla® glass
Shutter and shutter release
Shutter speeds: For aperture priority: continuous from 16min to 1⁄4000s, for manual adjustment: 8s to 1⁄4000s in half steps, from 8s to 16min in half steps
Wi-Fi: Complies with IEEE 802.11b/g/n standard (standard Wifi protocol), channel 1-11, encryption method: Wifi-compatible WPA™/WPA2™ encryption.
Camera Body
Material: All-metal die cast magnesium body, synthetic leather covering. Brass top panel and base, black chrome plated finish Image field selector
M10-R Rangefinder sample images
Sample images are captured by the Leica Akademie and photographer, Huw John, member of the British Press Photographers Association. Camera also available in silver version with more sample images.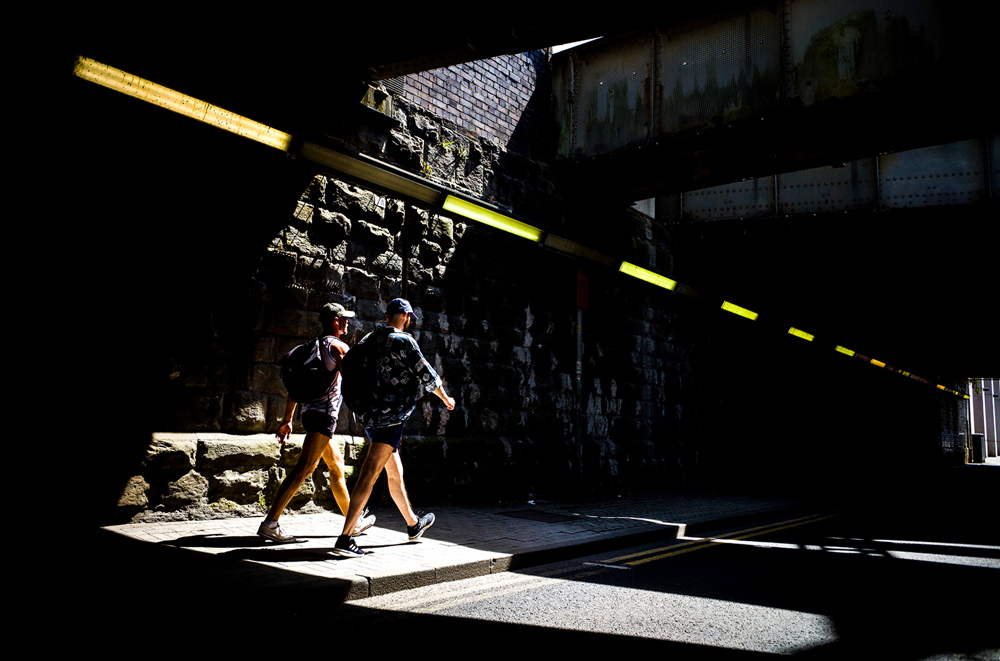 28mm. 1/750th sec. ISO 200. f/5.6 - Summilux-M 28 f/1.4 ASPH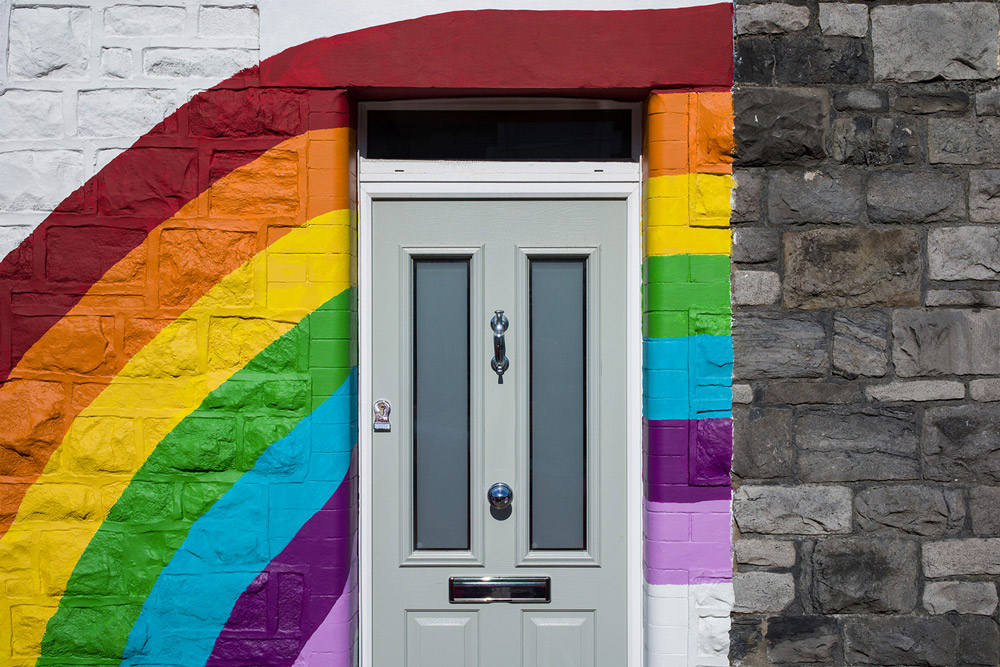 50mm. 1/750th sec. ISO 100. f/8 - APO-Summicron-M 50 f/2 ASPH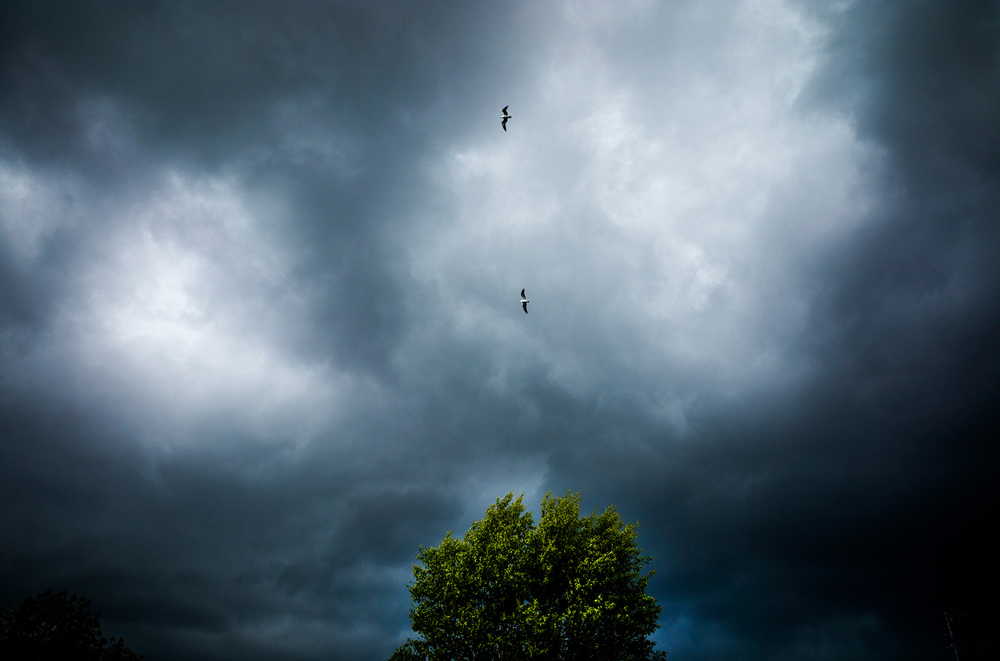 28mm. 1/750th sec. ISO 400. f/6.8 - Summilux-M 28 f/1.4 ASPH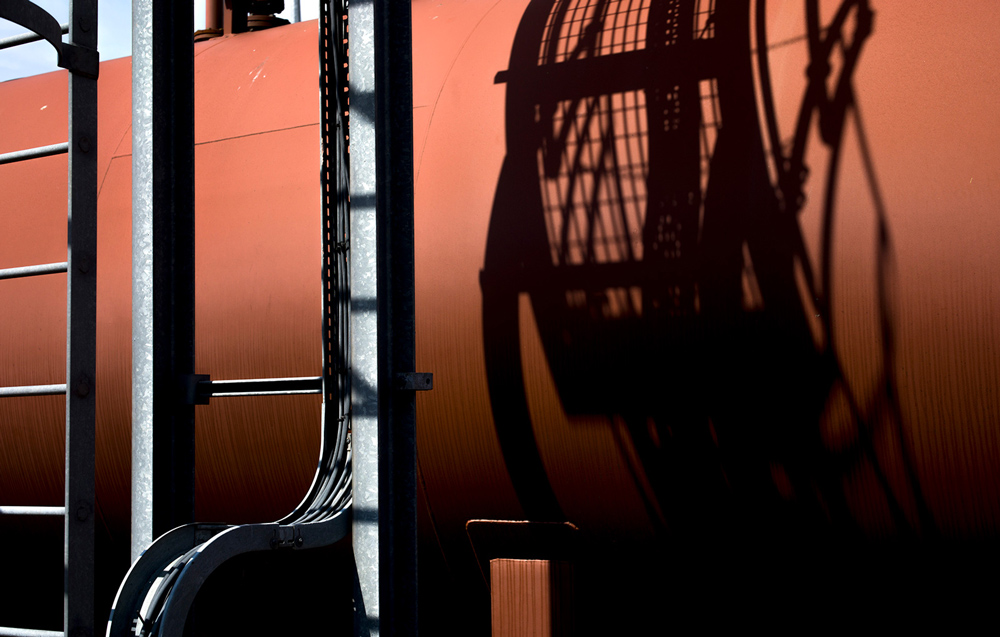 50mm. 1/500th sec. ISO 100. f/8 - APO-Summicron-M 50 f/2 ASPH
Specifications
| | |
| --- | --- |
| Sensor Type | Full-frame CMOS chip, without low-pass filter |
| Megapixels | 40.89 MP |
| ISO range | 100 to ISO 50,000 |
| Focus points | Manual Focus |
| Continuous shooting | 10 pictures in a sequence |
| Video resolution | N/A |
| LCD Screen | 3" colour TFT LCD monitor with 16 million colours and 1,036,800 pixels, |
| Viewfinder | Four-digit digital display with exposure alerts above and below |
| Wireless connectivity | IEEE 802.11b/g/n standard (standard Wifi protocol) |
| GPS | With Leica Visoflex viewfinder accessory |
| Lens compatibility | Leica M bayonet with additional sensor for 6-bit coding |
| Storage type | SD cards |
| Dimensions | approx. 139 x 38.5 x 80mm |
| Weight | approx. 660g with battery |
Our Verdict
Leica Rangefinders are highly desirable cameras which provide users with a refined, immersive shooting experience steeped in decades of manufacturing history. The black chrome M10-R continues this trend whilst also delivering highly advanced, class-leading specifications. The wide dynamic range of the new sensor and broad ISO capabilities allow photographers to continue working throughout any low light situations, capturing stunning high resolution detail that this level of digital photography provides. The silent shutter and light, compact body enable this system to be used discreetly anywhere at any time, particularly when combined with new haptic feedback from the body. Images are swiftly processed by the latest Leica Maestro II processor and stored on either of the two SD card slots.
New features broaden the appeal of the M10-R and include longer shooting times of up to 16 minutes. The responsive high resolution touch display is simple to use and detailed with 1,036,800 pixels (also found in the M10-P) while the Rangefinder system provides seamless connection with Leica FOTOS for quick and easy sharing. Wifi connectivity and an optional GPS viewfinder ensures that photographers can share their images wherever they may be travelling. Familiar ergonomics and a huge range of compatible M System lenses provide lucky owners with a lifetime of enjoyable photographic service, shared with some of the most notable photographers in the world.
Existing Customer Login
If you are already a member, fill in the details below to login & view your account.
New Customer Signup
Create an account with Park Cameras
Register
Condition guide
Our used products are subject to wear and tear in comparison to brand new products. This also applies to accessories that are supplied with the camera including batteries which may have a lower optimum performance level/life expectancy.
Like New – The equipment is in a condition as if you have just bought it from the manufacturer. The item is still considered to be 'Like New' even without the original packaging and accessories. The product has been fully tested and is in perfect working order. Lenses are optically clear. There may be light dust present that will not effect the imagery.
Excellent – The equipment should be close to being 'Like New' but there may be some small cosmetic blemishes that lower its grade. The product has been fully tested and is in perfect excellent order.

Cameras – Should have no marks on the LCD screen
Lenses – Should have no marks on the elements and optically clear. There may be light dust present that will not effect the imagery.

Very Good – The equipment may have some slight cosmetic wear to the paintwork and cosmetic blemishes with only light signs of use and the product has been fully tested and is in great working order.

Cameras – The LCD screen may have small signs of wear that does not affect its display
Lenses – The mount of the lens will start to show signs of wear

Good – The equipment is showing more obvious signs of cosmetic wear and blemishes, but the product has been fully tested and is in great working order.

Cameras – LCD screen may have scratches or wear that is starting to affect the display.
Lenses – May have slight dust inside that does not affect images. The mount shows signs of use.

Well Used – The equipment will show significant signs of wear. The paintwork will be coming away in large areas exposing the metal work, but the product has been fully tested and is in great working order.

Cameras – LCD screen is heavily worn either by de-lamination or has scratches to it. Rubber grips are starting to come away from the body.
Lenses – The lens has dust inside that may affect images. The rubber zoom/focus ring is coming away from the barrel of the lens.
*All of our used items are listed with the accesories that are included. If they are not listed then they will not be supplied at eh epoint of purchase.