Wacom Cintiq Pro 16 Creative Pen And Touch Display
Combining a creative graphics tablet with touchscreen pen display, the Wacom Cintiq Pro 16 offers an immersive 4K HD experience with wide RGB coverage and improved post processing for photographers.
£1,199.00
after £0.00 cashback.
@APPLYFORFINANCENOW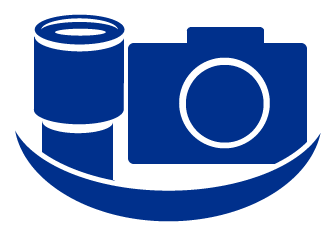 Click here for money saving Wacom Cintiq Pro 16 Creative Pen And Touch Display bundles
Wacom Cintiq Pro 16
Measuring 16" diagonal size, the Wacom Cintiq Pro 16 is a beautifully designed high resolution pen onto screen drawing and editing device. It is compatible with both Mac & PC and developed for advanced and professional users who need intuitive pen drawing capabilities with automatic screen switching. This device combines the best of both world's being a graphics tablet as well as a pen display input screen.
The included Pro Pen 2 offers 4x greater pressure sensitivity over its predecessor along with improved tilt response and better lag-free tracking of drawing. The screen is also capable of stunning 4K resolution when connected via a USB-C cable. It provides high colour accuracy with 94% of Adobe RGB colour gamut. This is essential for photographers who see their work in print, as well as for touch-up artists and illustrators. Screen technology includes anti-glare and an etched-glass surface for an intuitive experience, which is also customisable with options to suit your particular workflow.
The biggest advantage of a pen to screen input device over a pure graphics tablet is the ability to draw directly onto the photograph or image with the pen. Being able to intuitively zoom into a photograph at high resolution is wonderful and particularly useful when drawing accurate masks, such as is often required with luminosity masking. This is in our view the most natural way of interacting whilst post processing, although it does take a few days to 'unlearn' years of old mouse habits. This is one of the most popular in the entire range of Wacom tablet products.
Pressure sensitive drawing also allows any masks or other edits to be applied at various degrees of opacity. The improved sensitivity of the Pro Pen 2 with a staggering 8192 levels is more than adequate, providing excellent results when refining realistic edges around a mask. This is essential for graduations, for example where the sky meets a mountain and any hard edges would be obvious in the edit. This advanced type of post processing technique is far harder to achieve when using a traditional mouse.
Wacom's most natural and advanced pen performance with 4x greater accuracy and pressure sensitivity and virtually lag-free tracking
Remarkable clarity with high-resolution displays and superior colour quality (94% Adobe RGB) and 4K resolution
Multi-touch gestures, customisable ExpressKeys, Radial Menus and one-touch shortcuts to speed up your workflow
The authentic feel and artistic control of the Pro Pen 2 on the edge-to-edge glass screen
Pop-out legs for working at an inclined angle
Customise your workflow with innovative optional accessories such as the ExpressKey Remote
For professional artists and designers who want to add a world-class pen-on screen creative experience to their Mac or PC, Wacom Cintiq Pro 16 offers Wacom's most powerful array of capabilities in a high-performance creative pen display that is small enough to easily move from computer to computer and place to place and yet has plenty of room for you to create.
The Cintiq Pro 16 features the Wacom Pro Pen 2 with 4x higher pen accuracy and pressure sensitivity, 4K resolution display (3840 x 2160) and exceptional colour performance (94% Adobe RGB) in a slim, edge-to-edge glass design.
In addition to a complete range of helpful creative features such as on screen Radial Menus and multi-touch controls, the Cintiq Pro 16 attaches easily to any Mac or PC and comes equipped with Wacom cloud services. It has never been so easy to experience the joy of creating with the powerful Wacom Cintiq Pro.
Our Verdict
The advantages over a pure graphics tablet make this an obvious choice for advanced photography enthusiasts or professionals working in industry. With exceptional colour accuracy and high resolution HD images, this screen will without a doubt become your go-to editing device. The level of detail achievable is perfect for the involved editing process required by many photographs or drawings. Time saving gestures and a multitude of accessories can be quickly adopted or changed as required. Overall this device is an absolute pleasure to use, speeding up and enhancing the accuracy of image editing and post processing. We believe that you will never look back at your mouse with anything other than regret that you didn't adopt this screen earlier.
We Love
Makes post processing a breeze
Saves time editing when compared to a mouse
Easily calibrated for accurate colours
Impressive levels of Pen sensitivity
Immersive screen for highly detailed post processing
Wacom Cintiq Pro Product Trailer
Configuring Wacom Cintiq Pro with other monitors on a Mac
What else is included in the box?
Wacom Cintiq Pro 16
Wacom Pro Pen 2 with colour rings, pen stand with 10 replacement nibs (6 standard, 4 felt) and nib removal tool
Pen Holder
AC Adaptor
Power cable
Wacom Link with USB-C, Mini Display Port and USB type A cable/connectors
Cleaning cloth
Quick start guide
Wacom Cintiq Pro Optional Accessoires
Wacom Stand
Wacom Soft Case
Wacom pens