LEE Filters 100mm System Super Stopper Filter
£99.00
after £0.00 cashback.
@APPLYFORFINANCENOW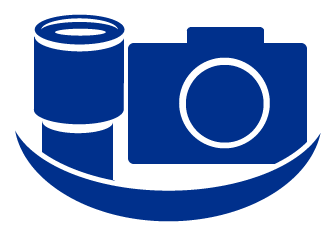 Click here for money saving LEE Filters 100mm System Super Stopper Filter bundles
Park Picks 2017 Winner: Best Accessory
The Lee Filters Big Stopper could boast a very impressive 10-stop light reduction assisting with long exposure photography for many a photographer wanting to explore their creative side with landscape photos.
Along came the Super Stopper to push the limits of long exposures, and enable light reduction to a phenomenal 15 stops - meaning you could achieve this type of shot in brightly sunlit conditions. Turning a 1/1000sec shutter speed into 30 seconds, and for the most patient of photographer a 2 second one into an astounding 17 hours and 4 minutes...
It's only a matter of time until, in the style of a Gillette razor, they come out with the Lee Ultimate Stopper capable of 20 stops, but until that time we're basking in the glory of the creativity that can be achieved with this fantastic accessory.
For a full list of winners and highly commended products take a look here - Park Picks 2017
Lee Filters 100mm System Super Stopper Filter
The LEE Filters 100mm System Super Stopper is a high quality glass long exposure filter that reduces the light entering the lens by approximately 15 stops
With its 15 stops of light-reducing power, the Super Stopper sits at the head of the Stopper family, joining the Big and Little Stoppers in the long-exposure photography revolution. Together, they have changed the way we look at moving objects and their relationship to the land, and have given photographers new ways of expanding their creativity.
The Super Stopper is designed for use in bright conditions during the middle of the day – a time that's traditionally considered unsuitable for photography because of the harsh, contrasty nature of the light. However, with the Super Stopper lter tted, the softness that arises from any movement contrasts pleasingly with any areas of bright light, creating an effect rarely seen in photography before now.
Like all the lters in the Stopper family, the Super Stopper is constructed from the high-quality optical glass and is supplied in a metal case for protection. It has only a minimal colour cast that is easily corrected in post production. See our exposure guide chart to nd out the extremes to which photographers can now take their long exposures.
Lee Filters Super Stopper
Buy LEE Filters 100mm System Super Stopper Filter - price
£99.00
To purchase the Lee Filters 100mm System Super Stopper Filter, select 'Add to basket'. If you have any questions about it or any of our other products or services, you can call our expert staff on 01444 23 70 70 or email them at sales@parkcameras.com