Hasselblad XCD 120mm Macro f/3.5 Lens
Perfect for macro photography, the XCD 120mm Macro f/3.5 has a close focusing distance of 0.43m and a 1:2 magnification ratio. The bokeh achieved by its wide aperture enables the photographer to create fantastic quality portraits.
RRP
£3,999.00
£3,799.00
after £0.00 cashback.
@APPLYFORFINANCENOW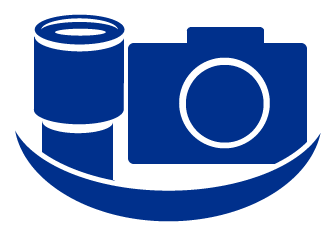 Click here for money saving Hasselblad XCD 120mm Macro f/3.5 Lens bundles
Hasselblad XCD 120mm Macro f/3.5 Lens Summary
Compatible with Hasselblad X-series mirrorless medium format cameras
Mid-range macro telephoto lens with autofocus
Suitable for close up macro work, portraiture, and anything requiring longer focal lengths
Weather sealed
Integrated shutter allows high speed flash sync up to 1/2000th of a second
120mm focal length (35mm field of view equivalent of 94mm)
Aperture range: f/3.5 - f/32
Minimum focusing distance: 0.43m
Maximum magnification: 1:2
Filter thread of 77mm
10 lens elements in 7 groups
Weight: 970g
Compatible with the Hasselblad X1D-50c Mirrorless Camera

Our Verdict
The first native macro lens available to XCD users makes a great addition to a growing line-up of native Hasselblad X System lenses. Hasselblad's 75 years of expertise has gone into the making of this lens and it shows.
The integrated shutter will be a great asset when taking all sorts of photos handheld, but will be particularly useful due to the high speed sync enabled in bright conditions, really helping with the fill flash while still keeping the aperture open to retain that wonderful bokeh and depth of field for separation of the subject from the background.
As with all Hasselblad X System lenses, it is also weather sealed and will help the working professional to create amazing photographs no matter the conditions.
We Love
Beautiful bokeh
Integrated shutter high speed sync
Close focusing range of 43cm
1:2 magnification ratio
Hasselblad XCD 120mm Macro f/3.5 Lens features in detail
Suitable for both close-up macro work as well as portraiture and other longer focal length photography, this is a very versatile lens. With a focusing distance of only 43cm you can get very close to the subject, and as the lens has a maximum magnification of 1:2 the subject will remain very large on the sensor when taking macro shots. Hasselblad's renowned high quality optics alongside the focusing system ensure amazing performance at distance settings, from infinity to 0.43m.
The integrated shutter enables greater control over lighting conditions and whether it be inside or outâ€"sunny or notâ€"the high speed sync enables flash to be used at shutter speeds up to 1/2000th of a second. The shutter also allows for perfectly sharp hand-held exposures as it creates very little vibration.
Weather sealing allows photographing in the rain and other adverse conditions, letting you take your camera system to exotic locations without worrying about the weather causing any damage to it. Imagine the photographs of small insects you could take in wet conditions with this lens!
Buy Hasselblad XCD 120mm Macro f/3.5 Lens - price
£3,799.00
| | |
| --- | --- |
| Lens type | Macro |
| Focal length range | 0mm |
| Aperture range | f/.5 - f/ |
| image stabilisation | No |
| Filter Size | 77mm |
| Compatable cameras | Hasselblad x-series |
| Dimensions | 50mm x 8mm |
| Weight | 970g |
| Full specficatons | Download full specficatons |