DJI Mavic Air 2 Fly More Combo
he updated DJI Mavic Air 2 portableThe DJI Mavic Air 2 Fly More Combo combines the highly anti drone combines images for 48MP effective resolution, features a brand new 1/2" sensor, 8K Hyperlapse and 34 minute flight time from a new batte
£949.00
after £0.00 cashback.
@APPLYFORFINANCENOW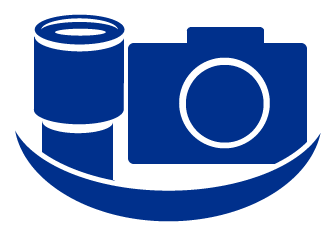 Click here for money saving DJI Mavic Air 2 Fly More Combo bundles
Mavic Air 2 Fly More Combo Summary
The Mavic Air 2 is the successor to the highly popular mid-range DJI drone which has proven to be extremely favoured by beginner and enthusiast pilots since launch in 2018. The updated Air 2 model features a host of new technology including a new controller and upgrades with a brand new 1/2" imaging sensor, yet weighs only 570g. The Fly More Combo adds to a host of upgrades with some very welcome additions including a set of ND filters to enable flight in brightly lit conditions. An ND16, ND64, and an ND25, cover the majority of shooting scenarios with different natural light. Other additions with the Combo kit are two extra drone batteries, which are capable of 34 minutes of flight time each. A three battery charger ensures pilots can head out with over 1.5 hours of flight time at up to 10km at speeds of up to 68.4 km/h.
Extra propellers are also included in the Fly More kit, which compliment new standard safety features including a downward-facing LED landing light, APAS 3.0 obstacle avoidance and updated intelligent return-to-home function. ActiveTrack 3.0 also enables beginner and advanced video creators to capture easy sequences at 4K 60fps video as well as 48MP effective resolution still images from 12MP captures. Ultra slow motion capture from 240fps in 1080p is also available for smooth motion playback. The transmission system that communicates between the new remote control and the drone has also been updated with OcuSnyc 2.0, which also works with multiple DJI goggles.
Our Verdict
DJI's updated Mavic Air 2 has a powerful new 1/2" sensor which is more than capable for Youtubers and content creators. The Fly More Combo creates a convenient kit with ND filters ideal for flying in a range of brightly lit situations which many find themselves in. Adding together the flight time with three included batteries enables over 1.5 hours in the air, which is ample for most capturing scenes at various locations on the same day. A triple battery charger and extra propellers ensure flight will continue in almost any event. Updated APAS 3.0 obstacle avoidance systems and new safety measures make flying even smoother at high speeds and impressive distances of up to 10km.
When we consider the high quality 4K video at 60fps, DJI's ActiveTrack 3.0 for simple flight sequence and 8K Hyperlapse this package becomes every bit as desirable as the original Air from 2018. Slow motion playback is possible with 240fps filming at 1080p ideal for videographers to create stunning scenes from the air.
We Love
Complete set off included ND filters for various brightly lit flying conditions
Over 1.5 hours flight time from three included batteries
Spare propellers as well as updated safety systems for uninterrupted flying
High quality video with 4K at 60fps
High resolution stills with 12MP native and 48MP combined effective images
Mavic Air 2 Fly More Combo Specifications
Video
- D-Cinelike flat colour profile retains more imaging information for post-processing. The HEVC (H.265) video codec records more image information, uses less storage, and preserves the dynamic range and detail of your footage, ensuring next-level content. This makes mastering creative aerial shots effortless with smooth 4K/60fps video. Capture cinematic video clips automatically with QuickShots. With just a few clicks the drone plans and flies a complicated aerial route for professional-quality recordings. Add music, effects, and filters with intuitive Story templates so you can share your masterpiece directly to social media.
HDR Video
- The secret to high quality HDR video is a the new Quad Bayer image sensor. A single frame separates exposure levels in different areas, accurately capturing light and dark details. The images are layered to create colourful, balanced, eye-catching images with higher dynamic range.
Stills Images
- The Quad Bayer image sensor captures impressive 48MP photos with greater dynamic range and colour sensitivity. Image stabilisation is taken care of by an enhanced three-axis gimbal. This translates into reliable photos and video, even under windy conditions. Panorama mode captures DJI's most advanced panorama shots to date. RAW format is also available for advanced editing.
Optimised Capture
- Mavic Air 2 features SmartPhoto, which generates impressive results by integrating scene recognition, HyperLight, and HDR into one mode. Automatic scene recognition optimises different camera parameters for various scenes and supports intelligent recognition of five categories: sunset, skies, grass, snow, and trees.

HyperLight optimises photos taken in low-light conditions, resulting in less noise and enhanced clarity. In strong lighting conditions, HDR significantly improves the dynamic range, adjusting exposure parameters and layering shots for more vibrant, high-quality photos.
FocusTrack
- Professional quality footage is within reach of all pilots thanks to Active Track 3.0, Spotlight, and Point of Interest 3.0. Following subjects while avoiding obstacles is smoother than ever with the latest version of ActiveTrack technology. With better pathfinding and a faster and more accurate prediction of lost subjects, this technology keeps your subject in the centre of the frame, even if they move behind a tree.

POI 3.0 improves on previous capabilities with surface recognition. POI 3.0 is now able to dynamically track objects like people, cars, and boats.
Hyperlapse
- Create stunning footage with Hyperlapse in 8K, allowing pilots to warp time and space for especially stunning footage. Choose between Free, Circle, Course Lock, and Waypoint modes, select the shooting location, and the DJI Fly app will do the rest.
Flight Safety
- OcuSync 2.0 can transmit video up to 10 km and can also deliver 1080p FHD resolution live stream directly from the drone's camera. Enjoy more freedom for exploring and more clarity for that perfect shot. Mavic Air 2 supports 2.4/5.8GHz dual-frequency communication and automatically switches to the best channel with the lowest interference in real time. This significantly improves the aircraft's ability to fly in challenging environments, increasing flight safety.

The Mavic Air 2 has three directions of environmental flight perception: forward, backward, and downward. An auxiliary light improves visibility and the extra layer of security that obstacle avoidance provides is ideal for pushing the limits of what is possible. Up to 22m forward vision, 23m backward vision and a downward vision sensor plus infrared sensor for safer landings.

APAS 3.0

Advanced Pilot Assistance Systems (APAS) 3.0 utilises an advanced mapping technology for smooth following and reliable obstacle avoidance in complex scenarios. Obstacle avoidance performance and automatic flight planning has dramatically improved compared to previous generations, increasing safety and providing more options.
Battery and Flight
- Stay in the air long enough to get the perfect capture with an impressive battery life of up to 34 minutes and pull off epic, fast-paced shots with a max flight speed of 68 kph in Sport mode.
DJI Fly App
- The DJI Fly app makes creating flawless videos more convenient than ever. The built-in DJI Mimo app editor provides manual settings, advanced functions, and intuitive templates, allowing you to create professional compositions in seconds.
Remote Controller
- A newly designed remote controller boasts an impressively long battery life of 240 minutes and features an ergonomic design for a more comfortable grip. The new clamp makes attaching smartphones fast and easy, while integrated antennas significantly improve user experience.