Pentax K-70 DSLR With SMC DA 18-135mm f/3.5-5.6 ED AL DC WR Lens Kit
Combining the rugged Pentax K-70 DSLR and the SMC DA 18-135mm f/3.5-5.6 ED AL DC WR kit provides a weather resistant body and lens with 24.24MP and long range zoom capabilities for outdoor action.
£949.00
after £0.00 cashback.
@APPLYFORFINANCENOW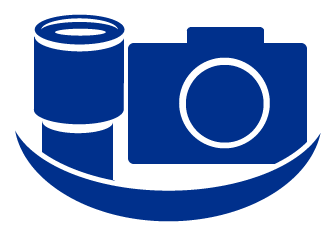 Click here for money saving Pentax K-70 DSLR With SMC DA 18-135mm f/3.5-5.6 ED AL DC WR Lens Kit bundles
Pentax K-70 Digital SLR camera with Pentax SMC DA 18-135mm f/3.5-5.6 Lens Kit Summary
Pentax K-70 camera:
24.24 megapixel APS-C CMOS image sensor
Hybrid AF during Live View
Weather resistant body
ISO range 100-102400
Anti-aliasing filter simulator to reduce moire
Optical viewfinder with nearly 100% field of view
Built-in shake reduction mechanism
Built in Wi-Fi to connect to smartphones for remote control and image transfer
Outdoor friendly LCD monitor with adjustable brightness levels
Detailed information about the Pentax K-70
Pentax SMC DA 18-135mm f/3.5-5.6 ED AL (IF) DC WR Lens:
Powerful long-range zoom lens.
DC motor for fast, quiet auto focus.
Extra-low dispersion lens elements
Weather-sealed
40cm minimum focusing distance
Detailed information about the Pentax SMC DA 18-135mm Lens
Pentax K70 DSLR Camera - FEATURES
The Pentax K-70 is an all-weather camera, with a construction that delivers dependable cold-proof performance down to temperatures as low as -10°C. It incorporates a newly developed accelerator unit, which performs high-level noise processing in collaboration with the PRIME MII imaging engine, and allows super-high-sensitivity photography at a top sensitivity of ISO 102,400. It also features a new Hybrid AF system, which harmonizes the advantages of both the image-plane phase-matching AF system and the contrast detection AF system, to assure maximum speed and accuracy of AF operation during Live View shooting.
It even provides a range of advanced features equivalent to those available on premium models, including the Pentax-developed Pixel Shift Resolution System - an innovative AA (anti-aliasing) filter simulator with the same moiré reduction effect as an optical AA filter, an optical viewfinder with nearly 100 percent field of view, and a built-in shake-reduction mechanism with a shake-reduction effect equivalent to approximately 4.5 shutter steps. It also features a built-in wireless LAN (Wi-Fi) module for remote shooting operation and easy transfer of captured images to smartphones and tablets.
The Pentax K-70's exterior is designed with comfortable outdoor shooting in mind. Its user-friendly features include a newly designed grip, and redesigned mode dial and control buttons on the camera's top and rear panels to ensure exceptional handling and operation. It also comes equipped with an outdoor-friendly LCD monitor on which the brightness of the screen can be adjusted according to the light levels of the shooting location.
Sensor, imaging engine, and ISO
The Pentax K-70 features a state-of-the-art CMOS image sensor with approximately 24.24 effective megapixels, to assure high-speed 14-bit image data readout. Combined with an AA-filter-free optical design, this image sensor delivers super-high-resolution images. Also, by coupling a newly developed accelerator unit with the high-speed PRIME MII imaging engine, the Pentax K-70 effectively minimises noise at all sensitivity levels, and captures rich-gradation, fine-detailed images - even in super-high-sensitivity shooting at a top sensitivity of ISO 102,400.
Autofocus
The Pentax K-70 employs Pentax's first Hybrid AF system during Live View autofocus operation. By positioning a contrast-detection AF sensor with superior focusing accuracy and a phase-matching AF sensor on the image sensor's surface, this innovative hybrid system optimises the benefits of both AF systems to deliver high-speed, pinpoint AF focusing on the subject.
The Pentax K-70 features the high-precision SAFOX X AF sensor module, for a responsive, dependable autofocus operation. With its 11 sensors - including nine cross-type sensors in the middle - this AF module delivers pinpoint focus on the subject at a minimum brightness level as low as -3 EV. By revising the timing of the AF sensor's startup action, the speed of autofocus response has been improved - especially at low-light levels. The focusing accuracy in the AF-C mode has also been enhanced by improving the algorithm for moving objects.
The Pentax K-70 delivers outstanding AF tracking performance for subjects on the move, thanks to advanced features including the Select-area Expansion function - which automatically refocuses on a moving subject after it moves away from the initial point, with the help of the neighbouring points - and an AF Hold function that maintains the initial in-focus point, even when the module loses sight of the subject.
Robust construction
The Pentax K-70 is a dependable performer even in demanding situations, such as in the rain or at locations prone to dust or freezing temperatures. It combines a compact, easy-to-carry body in a dustproof, weather-resistant construction, delivering outstanding cold-proof performance at temperatures down to -10°C. It has also been designed for active outdoor shooting such as mountain climbing, camping, and a range of sporting situations. The improved handling of the camera was achieved by the design of a new grip, and a complete design review of the mode dial and control buttons.
LCD monitor
The Pentax K-70's vari-angle LCD monitor allows for the positioning of the monitor at any desired angle - making it easier to compose the image in a wide variety of applications, such as high-angle shooting done at arm's length, or low-angle shots taken from ground level. It also features a unique air-gapless construction in which the air space between LCD layers is eliminated to effectively reduce the reflection and dispersion of light, for improved visibility during outdoor shooting.
In addition to its outdoor-friendly LCD monitor - on which the brightness of the screen can be adjusted according to the light levels of the shooting location - it also features a red-lit monitor display function, which works to the photographer's eye when it has become accustomed to a low-light location, such as during astronomical photography.
Shake-reduction system
Thanks to the built-in Pentax-original SR (Shake Reduction) mechanism, the Pentax K-70 effectively minimises camera shake and delivers sharp, blur-free images, even in shake-prone conditions such as when using a telephoto lens, shooting in low-light, or photographing sunset scenes. Using a high-accuracy gyro sensor, it provides a compensation effect of 4.5 shutter steps - a level close to that of premium models. When taking a panning shot, this mechanism automatically detects the direction of the camera's movement, and efficiently controls the SR unit to produce the best image possible without requiring any mode switching operation.
Pixel Shift Resolution System
The Pentax K-70 features the latest super-resolution technology called Pixel Shift Resolution System,* which captures four images of the same scene by shifting the image sensor by a single pixel for each image, and then synthesising them into a single composite image. Compared to the conventional Bayer system, in which each pixel has only a single colour data unit, this innovative system obtains all colour data in each pixel to deliver super-high-resolution images with far more truthful colours and much finer details than those produced by conventional APS-C-size image sensors.
This system also provides a motion correction function,** which automatically detects a moving object during continuous shooting and minimises negative effects during the synthesising process, in order to accommodate a wider range of scenes and subjects.
* When using this system, the user is advised to stabilise the camera firmly on a tripod. When a moving subject is captured in the camera's image field, its image may not be reproduced clearly, either in part or as a whole.
** The movement may not be sufficiently corrected when the object is moving in a certain direction and/or pattern. This function does not guarantee that the movement is properly corrected with all subjects.
Anti-aliasing filter simulator
By applying microscopic vibrations to the image sensor unit at the sub-pixel level during image exposure, the Pentax K-70's AA (anti-aliasing) filter simulator* provides the same level of moiré reduction as an optical AA filter. Unlike an optical AA filter, which always creates the identical result, this innovative simulator lets the user switch the AA filter effect on and off to adjust the level of the effect. This means that the ideal effect can be set for a particular scene or subject based on the photographic conditions.
* This function works most effectively with a shutter speed of 1/1000 of a second or slower, and may not be combined with some shooting modes, including the Pixel Shift Resolution system.
Supportive shooting functions
The Pentax K-70's SR unit has a flexible design that tilts the image sensor unit in all directions and provides a host of handy shooting functions, including ASTRO TRACER, which simplifies advanced astronomical photography in combination with the optional Pentax O-GPS1 GPS unit.
Optical viewfinder
Within its compact body, the Pentax K-70 incorporates a glass prism finder, featuring the same optics and coatings as those used in premium models. With a nearly 100% field of view and a magnification of approximately 0.95 times, it provides a wide, bright image field for easy focusing and framing.
High-speed shutter
With a top shutter speed of 1/6000 of a second, the Pentax K70 captures sharply focused images, even with fast-moving subjects. Coupled with its high-speed continuous shooting function - with a top speed of approximately six images per second, it lets the photographer preserve once-in-a-lifetime photo opportunities in beautifully focused images.
Video
The Pentax K-70 captures high-resolution, flawless Full HD movie clips (1920 x 1080 pixels; 60i/30p frame rate) in the H.264 recording format, and records lively stereo sound using a built-in stereo microphone. In combination with compatible lenses, it allows users to operate the Continuous AF (AF-C) mode* to keep accurate focus on a moving subject, or take advantage of a new aperture control function** to automatically deliver a proper exposure level, even in fluctuating lighting conditions during movie recording.
It also provides a host of distinctive visual effects for movie production, including the 4K Interval Movie mode that connects a series of 4K-resolution still images at a fixed interval to create a single movie file, and a Star Stream mode to fade in and out the traces of stars to recorded movies.
* During movie recording, the Continuous AF (AF-C) mode can be used in combination with the HD Pentax-DA 55-300mm F4.5-6.3ED PLM WR RE or smc Pentax-DA 18-135mm F3.5-5.6ED AL[IF] DC WR lens..
** During movie recording, the aperture control function is available only in combination with the HD Pentax-DA 55-300mm F4.5-6.3ED PLM WR RE lens.
Customisable function options
The Pentax K-70 features a choice of both menu items and also the order of their listing displayed on the control panel, so the user can confirm or change the listed functions and their current settings at a glance. The user can also assign one of the seven functions to each of the two Fx (Function) buttons. The Pentax K-70 also provides three USER modes, to which the user can assign desired camera settings depending on subject types or creative intentions. Three settings (CLEAR TONE, HDR LANDSCAPE and ASTROPHOTO) are pre-programmed in the camera as default.
Wi-Fi and smartphone compatibility
The Pentax K-70 provides a host of wireless LAN (Wi-Fi) functions to support operations using smartphones and tablets. By installing the dedicated Image Sync application on a mobile device, the user can remotely check the Live View image, capture still images, and adjust camera settings such as aperture, shutter speed and ISO sensitivity to the desired level through the mobile device. Users can also download captured images onto the mobile device, and then upload them on social networking sites.
Optional Pentax CS-310 Cable Switch (sold separately)
Attached to the Pentax K-70's microphone terminal, this one-metre-long cable switch helps prevent camera shake when using a macro or telephoto lens, since it allows the user to release the camera's shutter without touching it. When the user presses the CS-310's shutter release button lightly, the camera's exposure meter and autofocus system are activated. Pressing it all the way down releases the shutter. For extended exposures in Bulb mode, the user can keep the shutter open by sliding the shutter release button to the HOLD position while depressing it.
Please note: the Pentax CS-310 cannot be used with cameras designed to accept conventional cable switches, and does not accept cable switches other than the CS-310.
We Love
The rugged outdoor capabilities of the K-70
Versatile combination of great 24.2MP DSLR + 18-135mm lens
Wireless connectivity enabling smartphone use
Buy Pentax K-70 DSLR With SMC DA 18-135mm f/3.5-5.6 ED AL DC WR Lens Kit - price
£949.00
PENTAX K-70 Specifications
Model Description
Type TTL autofocus, auto-exposure SLR digital-still camera with built-in retractable P-TTL flash
Lens Mount PENTAX KAF2 bayonet mount (AF coupler, lens information contacts, K-mount with power contacts)
Compatible Lens KAF4, KAF3, KAF2 (power zoom not compatible), KAF, KA mount lens
Image capture unit
Image Sensor Primary color filter, CMOS. Size: 23.5 x 15.6 (mm)
Effective Pixels Approx. 24.24 megapixels
Total Pixels Approx. 24.78 megapixels
Dust Removal SP coating and CMOS sensor operations
"Sensitivity (Standard output)" ISO AUTO/100 to 102400 (EV steps can be set to 1EV, 1/2EV or 1/3EV)
Image Stabilizer Sensor-shift Shake Reduction
AA Filter Simulator Moiré reduction using SR unit. OFF/Type1/Type2/Bracket (3 frames)
File formats
File format RAW (PEF/DNG), JPEG (Exif 2.3), DCF2.0 compliant
Recorded Pixels "JPEG: L(24M:6000x4000), M(14M:4608x3072), S(6M:3072x2048), XS(2M:1920x1280) RAW: (24M:6000x4000)"
Quality Level "RAW (14bit): PEF, DNG JPEG: ★★★ (Best), ★★ (Better), ★ (Good), RAW + JPEG simultaneous capturing available"
Color Space sRGB, AdobeRGB
Storage Medium SD, SDHC and SDXC Memory Card (Conforms to USH-I standards)
Storage Folder Folder Name: Date (100_1018,101_1019...) or User assigned folder name (Default "PENTX")
Recording File "File Name: ""IMGP****"" or User assigned file name File name numbering: Sequential, Reset"
Viewfinder
Type Pentaprism Finder
Coverage (FOV) Approx. 100%
Magnification Approx. 0.95x (50mmF1.4 at infinity)
Eye-Relief Length Approx. 20.5mm (from the view window), Approx. 22.3mm (from the center of lens)
Diopter adjustment Approx. -2.5m to + 1.5m-1
Focusing Screen Interchangeable Natural-Bright-Matte III focusing screen
Live view
Type TTL method using image sensor
Autofocus "Hybrid AF (Image plane phase-matching and Contrast detection) AF area: Face detection, Tracking, Multiple AF points, Select, Spot Focus Peaking: ON/OFF"
Display Field of View approx. 100%, Magnified view (up to 16x), Grid Display (4x4 Grid, Golden Section, Scale display, Square 1, Square 2, Grid Color: Black/White ), Histogram, Bright area warning
LCD monitor
Type Vari-angle TFT color LCD monitor featuring an air-gapless structure, tempered-glass front panel
Size 3.0 inch (aspect ratio 3:2)
Dots Approx. 921K dots
Adjustment Brightness, Saturation and Colors adjustable
Outdoor View Setting Adjustable ±2 step
Night Vision LCD Display ON/OFF
White Balance
Type TTL method using image sensor
White Balance "AUTO WB, Multi Auto WB, Daylight, Shade, Cloudy, Fluorescent Light (D:Daylight Color, N:Daylight White, W:Cool White, L:Warm White), Tungsten Light, CTE, Manual WB (up to 3 settings), Color Temperature Configuration (up to 3 settings), Copying the white balance setting of a captured image"
Fine Adjustment Adjustable ±7 steps on A-B axis or G-M axis
Autofocus System
Type TTL: Phase-matching autofocus
Focus Sensor SAFOX X, 11 points (9 cross type focus points in the center)
Brightness Range EV-3 to 18 (ISO 100 / at normal temperature)
AF mode Single AF (AF.S), Continuous AF (AF.C), Auto select AF (AF.A)
AF Point Selection Auto:11 points, Auto:5 points, Select, Expanded Area Select, Spot
AF Assist Light Dedicated LED AF assist light
Metering
Type TTL open aperture, 77 segmented metering, center-weighted and spot metering
Metering Range EV0 to 22 (ISO100 at 50mm F1.4)
Exposure Mode Auto Picture mode (Standard, Portrait, Landscape, Macro, Moving Object, Night Scene Portrait, Sunset, Blue Sky, Forest), Scene Mode (Portrait, Landscape, Macro, Moving Object, Night Scene Portrait, Sunset, Blue Sky, Forest, Night Scene, Night Scene HDR, Night Snap, Food, Pet, Kids, Surf & Snow, Backlight Silhouette, Candlelight, Stage Lighting, Museum), Program, Sensitivity Priority, Shutter Priority, Aperture Priority, Shutter & Aperture Priority, Manual, Bulb
EV Compensation ±5EV (1/2EV steps or 1/3EV steps can be selected)
AE Lock Can be assigned to the AF/AE-L button
Shutter
Type "Electronically controlled vertical-run focal plane shutter * Electronic shutter when using Pixel Shift Resolution"
Shutter Speed Auto:1/6000 to 30 sec., Manual: 1/6000 to 30 sec. (1/3EV steps or 1/2EV steps), Bulb (Timed exposure setting possible from 10 sec. to 20min.)