Nikon Z 50 Mirrorless Camera Body
The new Nikon Z50 is the first DX format body and is packed with inherited features such as Hybrid-AF, face & eye detect, 4K video, 209 autofocus points with 90% coverage, plus a large high res tilting screen.
£779.00
after £0.00 cashback.
@APPLYFORFINANCENOW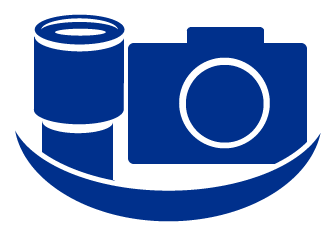 Click here for money saving Nikon Z 50 Mirrorless Camera Body bundles
Nikon Z50 Camera Body Summary
The new Nikon Z50 is the first Z series DX-format mirrorless camera, launched at the same time as two completely new compatible Nikkor Z DX zoom lenses. Offering superb image quality, the all-new Nikon Z50 captures perfectly focused photos and 4K movies that are rich in detail, depth, and colour. It is aimed squarely at both stills and video photographers being is a great hybrid option.
The body is equipped with a high resolution 20.9MP DX-format (APS-C) CMOS sensor, bringing the optical advantages of mirrorless into a robust, compact DX body. Features inherited from the acclaimed Nikon Z7 and Z6 cameras include the wide Z-Mount for lenses, and the fast Hybrid-AF autofocus system. The Z50 also features a sharp electronic viewfinder, a tilting touchscreen, and the deep grip that makes Nikon mirrorless cameras comfortable to hold.
Other features include Intelligent Eye-Detection AF, which is ideal for shooting portraits, and up to 11 fps continuous shooting (with AF/AE) for action and sports photography.
Both of the new Z Mount DX lenses are optimised for the superb light-gathering capability of the wide Nikon Z mount. These zoom lenses focus quickly, quietly, and steadily, making them as great for video as they are for stills. This is ideal for videographers as the new body captures high resolution 4K video.
Despite the deeper grip, the body is remarkably compact at just 395g and will appeal to travellers as a lightweight 'go anywhere' companion. Approximate measurements demonstrate what a truly compact this is at just 126mm x 93mm x 60mm. The high resolution 3.2 inch screen also provides a welcome touch interface, which is second nature to many now.
"Whether your passion is photography or video, Nikon's new Z 50 mirrorless system camera offers an exciting blend of creativity and power. Aside from the new NIKKOR Z DX lenses, you get seamless compatibility with all Z mount lenses. And if you have F-mount lenses and accessories in your bag, you can use them too. It doesn't matter whether you're a Nikon DSLR owner or a first time Nikon user: the Nikon DX mirrorless system gives you plenty of room for growth." Robert Harmon, Senior Commercial Planning Manager, Nikon UK.
Nikon Z50 Product Features in Detail
Superb image quality: With the same wide Nikon Z mount and a high resolution 20.9MP DX-format (APS-C) CMOS sensor, powered by the fast EXPEED 6 image processor.
Edge to edge sharpness: Utilising a Hybrid-AF system with 209 on-sensor AF points covering approximately 90% of the frame both horizontally and vertically. sharpness.
Low light capability: A wide 100–51200 ISO range along with low-light autofocus down to -4 EV
Intelligent Eye-Detection AF: automatically focuses on a subject's eyes, whether they're alone or a face in a crowd.
Fast continuous shooting: At up to 11 fps with autofocus (AF) and auto exposure (AE).
Silent operation: the Nikon Z50 focuses very quietly and has a silent photography mode.
4K video: Record 4K/UHD movies at 30p and shoot slow-motion footage in Full HD with no crop-factor limitations. 4K time-lapse sequences can be created in-camera for a versatile videography camera.
Smooth EVF: The new ultra-sharp electronic viewfinder with 2360k-dot can display a natural image similar to that of a DSLR optical viewfinder. This is also adjustable with user settings.
Large tilting touchscreen: Featuring a high-resolution (1040k-dot) LCD monitor with smartphone-style touch controls. Can be tilted up or down for flexibility when shooting video or self-portraits.
Creative effects: Nikon is known for their creative effects and this body features 20 in-camera effects for both photos and video.
DX mirrorless body with pop-up flash: A portable easy to carry body, with strong magnesium-alloy top and front.
Ergonomics: Designed with a deep grip for comfortable handling, and thoughtfully placed buttons, dials, and touchscreen controls.
Simple DSLR-style menu system: The menus will be instantly familiar to current Nikon DSLR users and easy to master for first-time users.
Fast connections: The Z50 has bult-in Wi-Fi and Bluetooth as well as Nikon's SnapBridge app for easily sharable photos and movies.
Our Verdict
Nikon have designed a fully-featured and well rounded DX-format mirrorless camera to accompany full-frame predecessors, inheriting many of their pro-level features, despite being a mid-level option. The new model will appeal to existing Nikon APS-C DSLR photographers due to the ability to use existing lenses together with two new specifically designed zooms. Newcomers to Nikon mirrorless will be tempted by the high quality 4K video capabilities, advanced AF system as well as the vast ecosystem of lenses and accessories which Nikon has created.
With its' compact form, large touchscreen, attractive price point and host of existing and new lenses, we are sure the Nikon Z50 will be on many of our customers' radar as a serious mirrorless contender.
We Love
Stunning high quality 4K and UHD 120p video with time-lapse and slow motion
Silent mode for discreet shooting, perfect fro street, portraits or weddings
Tilting LCD for versatile stills and movies along with selfie filming for Youtubers
Fast autofocus with eye detect system for accurate portraits
Compact, lightweight system perfect for travelling