Fujifilm XF 100-400mm R LM OIS WR Lens With 1.4X Teleconverter
This well combined bundle consists of the fluorine coated Fujifilm XF 100-400mm f/4.5-5.6 R LM OIS WR lens together with the 1.4X XF TC WR teleconverter for max 560mm reach, which adds only one stop.
£1,699.00
after £0.00 cashback.
@APPLYFORFINANCENOW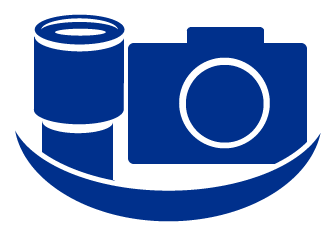 Click here for money saving Fujifilm XF 100-400mm R LM OIS WR Lens With 1.4X Teleconverter bundles
Fujinon XF100-400mm F4.5-5.6 R LM OIS WR Lens & XF1.4X TC WR Teleconverter Kit SUMMARY
Fujinon XF100-400mm F4.5-5.6 R LM OIS WR:
Super telephoto zoom lens
Focal length equivalent to 152-609mm
Five stop image stabilisation
21 lens elements in 14 groups
Maximum magnification of 0.19x
Weighs less than 1.4kg
Linear motor produces fast and quiet autofocusing
Dust and water resistant
Operates to 10° celsius
Front lens element is fluorine coated
Detailed information about the Fujinon XF100-400mm F4.5-5.6 R LM OIS WR
View compatible Fujifilm X Series cameras
Fujinon XF1.4X TC WR teleconverter:
1.4x teleconverter
Adds one extra stop to minimum and maximum apertures
Increases focal length of lens to 140-560mm
Detailed information about the Fujinon XF1.4X TC WR teleconverter
Reduced chromatic aberration to help deliver high resolution images
The optical construction of 21 elements in 14 groups, which includes five ED lenses and a Super ED lens, delivers results comparable to a fluorite lens, and by reducing axial chromatic aberration it produces images packed with detail. The maximum magnification is 0.19x, enabling users to shoot telephoto macro images.
Class-leading 5.0-stop
image stabilisation

A 5.0-stop image stabilisation system â€" the most powerful in any super telephoto zoom lens â€" produces shake-free results even at the maximum telephoto setting of 609mm (35mm format equivalent). Also, if panning is detected, the lens automatically switches camera shake correction to the vertical plane only.
Fast, quiet AF thanks to twin linear motors
Twin linear motors are used to deliver fast focusing on moving subjects. The motors are also quiet, so the lens is ideal for shooting live music performances and theatre productions. Even faster AF shooting is possible with the focus limiter function, which limits the close focusing point to 5m.
Compact and lightweight design
Thanks to a weight of less than 1.4kg, the strain of shooting handheld has been substantially reduced. When mounted to an X-T1 body, the combined weight is below 2kg, so it's easier to keep moving while shooting. What's more, the weight distribution of the lens when attached to a body makes it feel lighter than it really is.
Water / dust resistance, -10°C low-temperature operation and fluorine coating
The lens features 13 water and dust resistant seals at 12 points, allowing you to shoot with confidence in tough outdoor environments.
The fluorine coating applied to the front lens element is water repellent so it's less susceptible to smudges and can easily be cleaned.
Lens hood with a polarising filter window and lock mechanism
The lens hood features a sliding window so a polarising filter can still be accessed even when the hood is in place.
The hood also features a locking mechanism to keep securely attached to the lens.
We Love
The XF100-400mm's quick and quiet autofocusing
The increased focal length that the XF1.4X TC WR provides
The perfect combination of the kit
To buy the XF100-400mm and XF1.4X TC WR kit just click 'Add to basket'. If you have any questions about it or any of our other products and services, please phone 01444 23 70 70 or send an email to sales@parkcameras.com.
Focal length (5mm format equivalent) f=00-400mm (5-609mm)
Aangle of view 6.- 4.
Aperture control Number of blades : 9 (rounded Diaphragm opening) Step Size : /eV (9 steps)
external Dimensions : Diameter x Length* (approx.) ø94.8mm x 0.5mm (wide) / 70mm (Telephoto)
Filter Size ø77mm
Focus range .75m - ∞
Lens confguration elements 4 groups (includes 5 extra low Dispersion elements and super extra low Dispersion element)
Max. aperture F4.5 (wide) - F5.6 (Telephoto)
Max. magnification 0.9x (Telephoto)
Min. aperture F
Weight* (approx.) ,75g