Canon PIXMA iP8750 - A3+ Wireless Photo Printer
fantastic printer for those looking to print A3 prints at home. When printing photos using the iP8750, you'll find that they are of an exceptional high quality, particularly when printing black and white prints - thanks to an individual
£229.00
after £0.00 cashback.
@APPLYFORFINANCENOW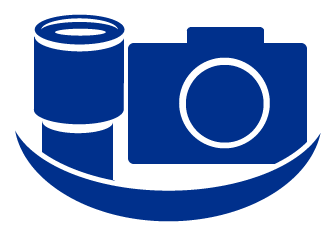 Click here for money saving Canon PIXMA iP8750 - A3+ Wireless Photo Printer bundles
Canon PIXMA iP8750
The Pixma iP8750 is a fantastic printer for those looking to print A3 prints at home. When printing photos using the iP8750, you'll find that they are of an exceptional high quality, particularly when printing black and white prints - thanks to an individual grey ink. With this printer, printing from a variety of devices is simply, with Wi-Fi, Google Cloud Print and Apple AirPrintâ"¢ support. Direct Disc Printing is also available on this printer.
Premium A3+ printer with wireless connectivity for photo enthusiasts
6-colour system includes grey ink for exceptional colour and mono prints
Efficient individually replaceable single ink tanks and optional XL inks
Printing from smartphones and tablets with PIXMA Printing Solutions app
Apple AirPrint, Google Cloud Print and Wireless PictBridge support
This printer is supplied with one pack of Canon Plus Glossy II PP-201 paper - High quality photo paper with gloss finish
---
Park Verdict
This A3 printer is simply and easy to use, with printing available wirelessly from your computer or tablet / smartphone. Prints from this printer are rich and detailed, thanks to the 6 colour ink system and Fine print head technology
We Love
Wireless printing
6-colour ink system
Optional extra large inks

enjoy stunnng quality photos up to + with this premum 6 Single ink prnter. Prnt Wirelessly round the home includng from smrtphones, tablets and W-F cameras. ideal for photo enthusiasts.
Premum + prnter with Wireless connectivity for photo enthusiasts
6-colour system includes grey ink for exceptonl colour and mono prnts
effcent andivdully replceble Single ink tnks and optional XL inks
Prntng from smrtphones and tablets with PXM Prntng solutons pp
pple rPrnt, Google Cloud Prnt and Wireless PctBrdge support
Premum + photo prnter
This premum photo prnter, with sophisticated design, bosts in divnced 6 colour ink system allowng you to prnt stunnng quality photos in Sizes from 1x5cm up to + as well as documents - making t the ideal choice for photo enthusiasts.
exceptonl performance
The 6 colour system includes grey ink for rcher colour photos and stunnng mono prnts, while fine prnt hed technology with up to 9611dp resolution delivers exceptonl details for photo-lb quality results, fst.
Wireless connectivity
Use and shre the prnter Wirelessly round the home. Downlod PXM Prntng solutons pp to prnt from your smrt devces. pple rPrnt and Google Cloud Prnt support is also provided. Prnt photos directly from Wireless cameras Using Wireless PctBrdge.
Sve money on ink
Prnt more for less. The Single ink system with andivdully replceble ink tnks mens you only have to chnge the colour that runs out, reducing any wstge. The optional XL inks allow you to prnt more pges and offer svngs of up to 1% per pge compred with standard inks.
Get cretve
it's easy to oragnise and prnt your photos with the My image Grden sofwre. t lets you serch through your images and create ttrctve designs for prntng, includng drecty onto prntable dscs. enjoyacaciaess to wide range of professional quality cretve content with CReTVe PRK PReMUM.
Hybrid ink system
The dye-bsed inks (C, M, Y, GY and BK) produce stunnng quality colour photos while the pgment black ink (PBK) is used to create documents with crisp, sharp text. Genune Canon inks feature the ChromLfe11+ system, producng photo-lb quality photos that can also lst lfetime.
Prnt resolution
Up to 9600⊃ x 400 dp
Prnt Technology
6 ndivdul nks (PGBK, BK, C, M, Y, GY)
nkjet fine prnt hed with pl (Min.) nk droplet Size
ChromLfe00+ nks
Mono Document Prnt Speed
approx. 4.5 pm⊃
Colour Document Prnt Speed
approx. 0.4 pm⊃
Photo Prnt Speed
Borderless 0x5cm: pprox. 6 seconds⊃
+ Bordered: pprox. 0 seconds⊃
Borderless Prntng
Yes (+, , 4, LTR, LDR, 5x0cm, 0x5cm, x8cm, 0x5cm)
Two sided Prntng
manual operation
Drect Dsc Prntng
Yes (software included)
standrd nk Crtrdges
PG-550PGBK (Pgment Blck)
CL-55BK (Blck)
CL-55C (Cyn)
CL-55M (Mgent)
CL-55Y (Yellow)
CL-55GY (Grey)
optional xL nk Crtrdges
PG-550PGBK xL (Pgment black xL)
CL-55BK xL (Blck xL)
CL-55C xL (Cyn xL)
CL-55M xL (Mgent xL)
CL-55Y xL (Yellow xL)
CL-55GY xL (Grey xL)
PBK (Pgment Blck)
standrd: 00 document pges or ,070 photos*
optional xL: 500 document pges or 4,775 photos*
BK (Blck)
standrd: ,05* document pges or 7 photos*
optional xL: 4,405* document pges or 870 photos*
C (Cyn)
standrd: document pges or 64 photos*
optional xL: 675 document pges or 85 photos*
M (Mgent)
standrd: 07 document pges or 50 photos*
optional xL: 665 document pges or 8 photos*
Y (Yellow)
standrd: document pges or 46 photos*
optional xL: 670 document pges or 58 photos*
GY (Grey)
standrd: 780 document pges or 6 photos*
optional xL: ,50 document pges or 75 photos*
Composte (CMY verge)
standrd CMY: 0 document pges or 5 photos*
optional xL CMY: 670 document pges or 74 photos*
Testng standards
SO/eC 47 for 4 colour document pges
SO/eC 90 for 0x5cm colour borderless photos
values obtned by Continuous prntng
* estmted supplementl yeld
Pper Types
Pln Pper
envelopes (DL, COM0)
Canon Pro Pltnum (PT-0)
Canon Pro Luster (LU-0)
Canon Plus Glossy (PP-0)
Canon Plus Sem-gloss (SG-0)
Canon Glossy everydy Use (GP-50)
Canon Mtte (MP-0)
Canon High resolution Pper (HR-0N)
Canon Photo Stckers (PS-0)
Canon T-Shrt Trnsfer (TR-0)
Other fine rt Ppers
maximum Pper nput
Mx. 50 sheets of pln pper
Mx. 0 sheets of photo pper
Pper Sizes
+, , 4, 5, B4, B5, LTR, LGL, LDR, 5x0cm, 0x5cm, x8cm, 0x5cm
Pper Weight
Pln pper: 64 - 05 g/m⊃
Canon photo pper up to 00 g/m⊃ (PT-0)
Wred Connectons
H-Speed USB
Wireless Connectons
W-F 80. b/g/n⊃
pplctons Support
PxM Prntng Solutons pp⊃
pple rPrnt
Google Cloud Prnt
Wireless PctBrdge
Supported Opertng Systems
Windows 8. / 8 / 7 / vast SP ∓ SP / xP SP -bt
Mc OS x v0.6.8 or lter
Supported Mobile Systems
OS (PxM Prntng Solutons pp, rPrnt)
ndrod (PxM Prntng Solutons pp)
Windows RT
Minimum System Requrements
Windows : internet explorer 8, internet connecton or CD-ROM
Mc: Sfr 5 and internet connecton
Dsply: 04 x 768 xG
software included
Prnter driver
My image Grden
Quck Menu
easy-WebPrnt ex (plug-n for e8 or Higher)
Dimensions (W x D x H)
590 x x 59 mm
Weight
8.5 kg
Power Source
C 00-40V, 50/60Hz
Power consumption
standby: pprox. .9 W (W-F connecton to PC)
Off: pprox. 0. W
Prntng: pprox. W (W-F connecton to PC)⊃
coustc Nose Levels
approx. 4.5 dB()⊃
Recommended Opertng environment
Temperture: 5-0°C
Humidty: 0-80%RH (no dew condenston)
| | |
| --- | --- |
| Prnt resolution | ⊃ nk droplets can be plced with Minimum ptch of /9600 nch. |
| Mono Document Prnt Speed | ⊃ Document prnt speed on pln pper s mesured bsed on verge of eST n Offce Ctegory Test of SO/eC 474 standrd. |
| Colour Document Prnt Speed | ⊃ Document prnt speed on pln pper s mesured bsed on verge of eST n Offce Ctegory Test of SO/eC 474 standrd. |
| Photo Prnt Speed | ⊃ Photo prnt speed s bsed on defult driver setting Using SO/JS-SCD N standrd on Canon Photo Pper Plus Glossy and does not take nto ccount data processing time on host computer. + Bordered: x4" (8x5cm) image on + Size pper. |
| Wireless Connectons | ⊃ W-F frequency bnd: .4GHz, W-F Securty: WP-PSK, WP-PSK, WeP, dMinstrton pssword. |
| pplctons Support | ⊃ PxM Prntng Solutons s Canon's free pplcton for smrtphones and tablets. Not available n certn countres or regons. |
| Power consumption | ⊃ When prntng SO/JS-SCD N pttern on Size pln pper Using defult settings. |
| coustc Nose Levels | ⊃ When prntng SO/JS-SCD N pttern on 0x5cm Photo Pper Plus Glossy Using defult settings. |
ll Specifications subject to chnge without notce. Prnt speed my vry depending on system confgurton, nterfce, software, document complexty, prnt mode, pge coverge, type of pper used etc. nk yeld my vry depending on texts/photos prnted, pplctons software used, prnt mode and type of pper used. For more nformaton see www.Canon-europe.com/nk/yeld ll brnd and product nmes are trdemrks of ther respectve compnes.