Memory Cards Explained. Choosing the right memory card
Do you get different quality memory cards like you get different quality film?
This is a common question, stemming from the fact that the memory card is the equivalent of film in a 35mm camera. However, digital pictures are all stored digitally on the memory card and so each bit of information is either a '0' or a '1'. These 0's and 1's make up the whole picture and because it is not possible to have a "bad quality" 0 or 1 then the picture is not affected in anyway by different "quality" memory cards. So the short answer is No.
However, memory cards do vary in price between different manufacturers and there is a very good reason for this. It is to do with the reliability of memory cards. They are not 100% reliable all of the time (although it is very unlikely that you will have a problem). What this can mean is that a memory card can become "corrupt", just like anything stored digitally on a hard drive or other type of storage. We only sell Fuji , Olympus , Sandisk and Sony memory cards because these are the most reliable. We have in the past sold other manufacturers cards as they offered our customers slightly cheaper prices. However, these weren't as reliable in the long term so we have now stuck to these leading brands.
Another reason for a price difference in memory cards is the speed at which they read and write. Click here to read more about the different speeds.
You say that memory cards are not 100% perfect so should this worry me?
Although there are some sensible things that you can do to make the risk of losing pictures even less. The most common reason for a card becoming corrupt is when the card is removed from the camera or the camera is turned off while the camera is writing or reading to the card. To avoid this, just simply wait 2 seconds after you have taken a picture or viewed a picture before taking the card out or turning the camera off. Most cameras have a light that shows you the card is in use, just make sure the light is off before you remove the memory or turn the camera off.
What does it mean that one memory card is faster than another?
Memory cards are now available in different speeds. The majority of "standard speed" cards are around 8 to 12x speed. This means 8 to 12 times the rate of 150Kb/sec, which equates to somewhere between 1,200Kb/sec and 1,800Kb/sec. Most memory cards refer to their speed in terms of a multiple of this but there are some that quote their speed to be in Kb/sec or Mb/sec (which is approx 1000Kb/sec). However, just because a card is able to read or write this quickly it does not mean that it will be able to do it in all devices - much older cameras for example are usually a fair bit slower than the cameras on the market today. Also, cards may write at this speed but read slightly faster - it varies again by card and device.
Sandisk have now their "Ultra" range of memory cards which have a 30MB/sec read speed. This equates to about 200x read speeds so they are incredibly fast. The next fastest range of cards we supply are Sandisk's Extreme memory cards which have a rating of 400x or 60MB/sec. The other advantage of the Extreme ranges is the lifelime warranty on them. The cards have also been tested to -25 and +85 degrees Celsius for proven reliability.
The very fastest cards currently available today are the new Extreme Pro range which are rated at 600x or about 90MB/sec and come with a lifetime warranty.
So what difference does it make to having a fast or slow memory card?
The main advantage of a faster card is when you are taking pictures. The camera writes to the card faster and so there is less time to wait before you can take another picture. Some cameras do have memory buffers to allow you to do this but it is still much quicker on a faster card. Also, when you are flicking through your pictures on your camera or even on your computer via the camera or card reader then it is much quicker and far less annoying to have a faster card with very little delay.
It is also much faster to download your images to your computer, which on a large memory card can make several minutes difference to the time it takes, but many people find that when they are at home they don't mind so much the time it takes compared to when they are using the camera out and about when it is the other delays that make more of a difference.
Memory Card Types
Canon, Nikon and Pentax are just some of the manufacturers of digital cameras whose cameras use this storage medium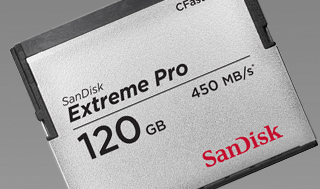 It is very similar to a MultiMedia Card in that it is exactly the same size and many cameras and other devices that use MultiMedia cards can also use Secure Digital (although this is not true for every single electronic device and the opposite is not necessarily true). Secure Digital cards have extra features over and above Multimedia cards but this depends on the device (cameras usually don't have any extra features with SD cards than MMC cards but some devices, like mp3 players do make use of the extra features). It is the most common of all memory cards.
Micro Secure Digital Card (Micro SD)
The smallest memory card available for consumer cameras, used in some of the latest Canon and Samsung products along with a host of different mobile phones and similar devices.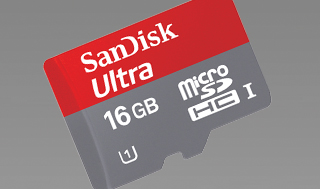 An all new memory card soon to be the prefered choice for Digial SLR's and HD Camcorders, offering read and write speeds in excess of 125MB/sec up to a potential 500MB/sec with storage capacites exceeding 2 TB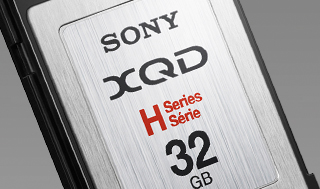 Mobile Phone Memory Cards
Many of the newer mobile phones now accept different forms of memory cards as a way of increasing the memory of the phone and transferring data between phones and other devices. These cards all work in pretty much the same way but differ in capacity and physical size, much like normal memory cards for digital cameras. Different types of card currently used include, Mini SD (secure digital), RS-MMC (Reduced Size Multimedia cards), MMC-DV (dual voltage) and Memory Stick Duo. Transflash is currently the smallest type of card available and is commonly sold with and adapter to allow it to be used in regular SD card devices
© 2014-2019 Park Cameras, York Road, Victoria Business Park, Burgess Hill, West Sussex, RH15 9TT
VAT No. GB 315 9441 58 | Registered Company No. 1449928