3 Legged Thing Equinox Winston Carbon Fibre Tripod & AirHed 360 Ball Head Kit
Winston is precision engineered with aircraft-grade Magnesium Alloy and 3LT's own 100% Pure Stealth Carbon Fibre
RRP
£449.00
£299.00
after £0.00 cashback.
@APPLYFORFINANCENOW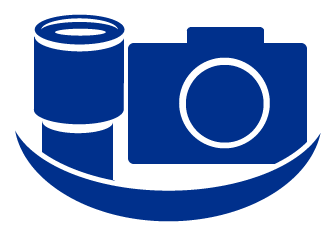 Click here for money saving 3 Legged Thing Equinox Winston Carbon Fibre Tripod & AirHed 360 Ball Head Kit bundles
3 Legged Thing Winston & AirHed 360 Tripod Kit
The Winston Carbon Fiber Tripod with AirHed 360 Ball Head from 3 Legged Thing has three leg sections that can extend to a maximum height of 76.9" and also go as low as 10.6". At the 23° angle leg spread, which is considered a normal stance, the tripod can support a maximum of 88.2 lb. (The legs have two additional wider stances, and these will support less weight.)
The twist locks' Para-lock feature works by restricting the opening movement of the friction lock, preventing you from accidentally unscrewing the lock until the leg section detaches.
Load Capacity Up to 88.2 lb
Maximum Height: 76.9"
Minimum Height: 10.6"
Folded Length: 23.6"
Leg Sections: 3
Weight: 4.7 lb
Para-Lock Leg Twist Locks
Detachable Leg Converts into Monopod
Reversible Folding Legs
AirHed 360 Ball Head
3 Legged Thing Winston Profession Carbon Fibre Tripod System - Equinox / Eclipse
Product features in detail
Construction
Winston is precision engineered with aircraft-grade Magnesium Alloy and 3LT's own 100% Pure Stealth Carbon Fibre. 8 layers of tightly woven carbon, uniquely constructed without gimmicks or patterns for optimum weight to strength ratio.
Dynamic Range
Winston's unique, modular design enables this incredible tripod to extend from almost floor level to well over 2m, giving Winston the versatility to work in any number of situations.
ParaLock System
3 Legged Thing's unique parallel locking system prevents accidental disassembly, and provides further stability and better grip. It also makes maintenance and general upkeep simple.
Modular Technology
3 Legged Thing's unique, modular technology, enables users to utilize infinite configurations. The possibilities are extraordinary. As with all 3 Legged Thing tripods, Winston has a detachable leg, with standard 3/8" threads at both ends. This enables use as a monopod, or a microphone boom, selfie stick, camera boom arm and many other functions.
What else is included in the box?
Arca-Type Quick Release Plate
Hex Key
D-Ring
Carabiner
Carrying Case
Limited 5-Year Warranty
Buy 3 Legged Thing Equinox Winston Carbon Fibre Tripod & AirHed 360 Ball Head Kit - price
£299.00
To buy the 3LT Winston & AirHed 360 Tripod Kit, please click 'Add to basket'. If you have any questions about it, call our expert team on 01444 23 70 70 or email them at sales@parkcameras.com.