Panasonic HC-VX1EB 4K Video Camera - Black
The Panasonic VX1 is a 4K resolution video camera delivering brilliant picture quality with advanced image stabilisation, a convenient interface, a beautiful design, and superb low light performance.
RRP
£699.00
£499.00
after £0.00 cashback.
@APPLYFORFINANCENOW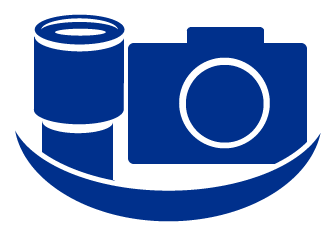 Click here for money saving Panasonic HC-VX1EB 4K Video Camera - Black bundles
Panasonic HC-VX1EB-K Video Camera in Black - Summary
The Panasonic VX1 is a compact video camera shooting in stunning 4K quality with a wide-angle 25mm Leica Dicomar lens and a 24x optical zoom; with a fresh design and intuitive control interface, this is the perfect camcorder for semi-regular shooting when quality and usability are key.
4K Resolution at 3840 x 2160 pixels
1/2.5-inch BSI Sensor
8.57 megapixel sensor (6.17 effective megapixels)
Leica Dicomar f/1.8-4.0 Lens
24x Optical Zoom
32x Intelligent Zoom in 4K; 48x Intelligent Zoom in Full HD
5-Axis Hybrid O.I.S. & Level Shot Function
Ball O.I.S. & Adaptive O.I.S.
Minimum illumination of 1.5 lux in Scene Mode Low Light
HDR Movie mode
Cinema Like Effect
4K Cropping allows Post Auto Tracking, Post Manual Tracking, Post Close-Up, Post Panning, Post Zooming, and Post Stabilising
4K Photo
25.9 megapixel still image
3.0 inch full flat LCD touchscreen
5.1ch Wind Shield Zoom Microphone + Mic/Line Input
Wireless multi camera mode
Our Verdict
When getting the shot matters, the brilliant 4K resolution picture quality of the Panasonic HC-VX1EB-K camcorder ensures you've got the resolution for stunning shots, as well as the flexibility to use 4K cropping to make the most of your footage in post-production.
The Panasonic VX1 video camera uses a new large 1/2.5-inch BSI (Back Side Illuminated) sensor combined with a bright f/1.8 aperture wide-angle Leica Dicomar lens to deliver bright images and superb low light performance in as low as 1.5 lux scenes.
For shooting anything from a school sports day or a football match to a day out with friends and family, the Panasonic VX1 delivers stunning video quality, with an easy to use interface, and hybrid image stabilisation to reduce blurring when filming.
We Love
Brilliant 4K Resolution Picture Quality with a large 1/2.5-inch sensor & bright f/1.8 lens
Exceptional low light performance down to as low as 1.5 lux
New high quality & precise Leica Dicomar f/1.8-4.0 lens with 24x optical zoom
Compact & lightweight design with new user interface for more convenient shooting
New 4K Cropping with numerous options for better archiving of footage in Full HD
Buy Panasonic HC-VX1EB 4K Video Camera - Black - price
£499.00