Panasonic GX8 Mirrorless Camera + G Vario 12-60mm F/3.5-5.6 lens kit
The brilliant Panasonic LUMIX G DMC-GX8 compact system camera and Panasonic Lumix G Vario 12-60mm f/3.5-5.6 ASPH. POWER O.I.S. lens together deliver outstanding imaging performance, with a host of advanced features.
RRP
£879.00
£699.00
after £0.00 cashback.
@APPLYFORFINANCENOW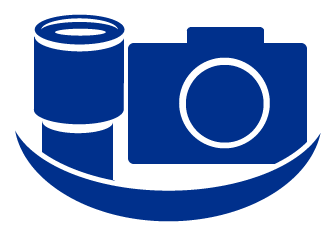 Click here for money saving Panasonic GX8 Mirrorless Camera + G Vario 12-60mm F/3.5-5.6 lens kit bundles
Panasonic LUMIX G DMC-GX8 Mirrorless Camera With Panasonic Lumix G Vario 12-60mm f/3.5-5.6 ASPH. POWER O.I.S. Lens Kit SUMMARY
Panasonic LUMIX DMC-GX8 compact system camera:
New 20 megapixel sensor
New Dual I.S.
New tiltable LVF
Splash and dustproof magnesium alloy body
4K photo and 4k video
New free-angle monitor
Contrast AF with DFD technology
8 fps / AFC 6 fps burst shooting
Maximum ISO 25,600, extended ISO 100
Wi-Fi with NFC QR Code connection

Detailed information about the Panasonic DMC-GX8 CSC
Read our handy guide to choosing the right memory card for your 4K camera

Panasonic LUMIX G Vario 12-60mm f/3.5-5.6 ASPH. POWER O.I.S. lens:
MFT 12-60mm / 24-120mm (35mm equivalent) f/3.5-5.6 wide-angle to telephoto lens
Ideal for both landscape and portrait photography and more
11 lens elements in 9 groups (3 aspherical lenses and 1 ED lens)
Circular aperture diaphragm with 7 diaphragm blades
f/22 minimum aperture, maximum apertures: f/3.5 (wide) and f/5.6 (telephoto)
Closest focusing distance: 0.2 metres (wide) and 0.25 metres (telephoto)
0.27x maximum magnification (0.54x - 35mm equivalent)
POWER O.I.S. optical image stabiliser
58mm / 2.3" filter size
Dust and splash-resistant design

Detailed information about the Panasonic LUMIX G Vario 12-60mm f/3.5-5.6 ASPH POWER OIS
We Love
The large 20MP sensor of the GX8
The excellent image stabilisation of the G Vario 12-60mm
The brilliant imaging combination of the two products together
Buy Panasonic GX8 Mirrorless Camera + G Vario 12-60mm F/3.5-5.6 lens kit - price
£699.00
If you would like to buy the Panasonic GX8 + G Vario 12-60mm f/3.5-5.6 ASPH. POWER O.I.S. lens kit, please click 'Add to basket'. If you have any questions about it, or any of our other products or services, please phone us on 01444 23 70 70 or send an email to sales@parkcameras.com.
.The Dual .S.(image stablzer) - innovatve Handshake correction system
The LUMX GX8 integrates Dual .S.(image stablzer)* for the first time in LUMX G Digital camera to gan more powerful handshake correction. Conventonally, image stablzer in the camera (Body .S.) and the interchangeable lens(Lens .S.) can be swtched. However, with the new Dual .S., both Body .S. and Lens .S. work at the same time to take Maximum adivantages of both stablzers not only in wide aangle shootingbut also in tele end. with max..5x (wide) / .5x (tele)* wider correction aangle , you can get clear handheld shot even in low-lt stuatons where shutter speeds tends to be slower. Panasonic LUMX G DSLM (Digital Single Lens Mirrorless) Cameras offers a wide varety of Digital interchangeable lenses and most of them are gong to comply with Dual .S. in LUMX GX8*.

For Video recording, 5-Axs Hybrid O..S.+(Optical image stablzer Plus)* 4 which has been fostered in the Panasonic's long-time Professional Video camera development, corrects complex movement for stable imagery.
* For photo.
* DMC-GX8 with H-FS441, in comparson with the effect of conventonal LUMX G Digital interchangeable lens with O..S.
* Frmware update is required for some lenses.
* For Video recording except for 4K.
. Unprecedentedly High picture Qualty in the Hstory of LUMX Cameras
The DMC-GX8 integrates the newly developed Digital live MOS sensor that achieves Highest ever image qualty in the hstory of LUMX G Digital cameras. By increasng the resolution from 6.1-megapixel (GX7) to 1.-megapixel, Higher descrptveness is achieved. The faster Digital sgnal readout enables Higher speed burst shooting. Moreover the DMC-GX8 features / step wider Dynamic range than DMC-GX7 to suppress washout even in High contrast stuatons. The combnaton of the Digital live MOS sensor and the Venus engine achieves clear image rendering with Minimum noise even in low-lt stuatons and stunnng picture qualty in its inatural way - that is what LUMX aspres for.
The image processor Venus engine with quad-core CPU enables High speed sgnal processing. Optmzng the combnaton design of the sensor, the magng engine and the low-pass Filter enhances the resolution by approx. 5% in comparson with DMC-GX7. The aperture Filter is capable of controllng over wider frequency range. t adjusts the amount of sharpness accordng to the frequency level, resultng in fathful stereoscopc effect. The advanced Mult-process inR (Nose Reducton) apples  effective noise reducton and detal processing accordng to each component frequency. Plus, newly added Random Filter granulates chromatc noise to be ablended into the image even more inaturally. As a result, the max. sO 5611 is achieved. The Venus engine also maproves color reproduction with accurate evaluaton of each color even at is smlar not only in color phasebut also in saturation and luMinosty. in addition, the Venus engine in GX8 excels in dffracton compensaton to make the result image crisp and clear even shot with small aperture.
. 4K Capablty Bringng the evoluton in Videography/Photography - 4K Video and 4K Photo
All LUMX G cameras, especally the DMC-GH4, are renowned for ther capablty of High qualty Video recording. The DMC-GX8 records stunnngly smooth, High-resolution QFHD 4K Video in 841x61 at 1p(61Hz) / 5p(51Hz) or 4p in map4 unlimitedly* in addition to the full-HD ,91 x ,181 61p (61 Hz) / 51p (51 Hz) Videos in AVCHD Progressve or map4 (MPeG-4 / H.64) format with practcal full-time AF.
Takng adivantage of 4K Video recording performance, users can enjoy "4K Photo" with DMC-GX8. with the 4K Photo, users can capture the fleetng photo opportuntes at 1 fps in 8-megapixel equivalent resolution by cuttng a frame of the most photogenc tMing out of the 4K burst fle to save as a photo. Three exclusve functions are integrated to make the 4K photography even easer; 4K Burst shooting, 4K Burst s/S (Start/Stop) and 4K Pre-burst. The 4K Burst shooting allows almost *unlimited shooting at 1 fps, which can be used just like  a photo burst shooting. The 4K Burst s/S (Start/Stop) mode starts consecutve shooting with a Single press of a shutterbutton and stops t with the second press, which is more sutable for the shooting opportuntes requring longer watng time. The 4K Pre-burst automatically records a total of 61 imagesarght before/after the shutter release.
All these functions in 4K Photo enables savng pictures in 8-megapixel equivalent High resolution; 841x61 (6:9), 8x496 (4:), 514x6 (:), 881x881 (:) without mssng the spur-of-the-moment. notably photos shot with 4K Photo mode has an eXF informaton and can be handled just as the images shot with inormal photo shooting.
4. stunnng Moblty supported by Mechancal Adivancements
The DMC-GX8 boasts large, Tiltable LVF that boasts Highest ever magnification ratio of approx..54x / 1.77x (5mm camera equiv.) in the hstory of LUMX G Digital cameras. t also features ,61K-dot High resolution and 11% field of view. High-precision, High-speed dual OLeD (Organc light-emttng Dode) dsplays for LVF (live view Finder) and rear montor.
t also features an eyepont of approxmately mm, which offers High vsblty with comfort for users wearing glasses. The Tiltable LVF offers extraaordnary aangle of view with unique shooting style - lookng down into the viewfinder to level the camera straght on the subject. Thanks to the newly Designed large eyecup, the vsblty of LVF is dramatcally improved. Adopton of OLeD for the LVF and rear montor achieves High speed response with Minimum time lag of less than 1.1 sec as well as 1,111: High contrast which allows users check white washout or black shadows more precsely. Also, Users can customze the settings of color or brightness as they prefer. now the excellent vsblty comes closer to OVF. On the other hand, live view image can be dsplayed in monochrome through LVF which emphaSize the contour when Using Focus Peakng.
Adoptng a statc-type touch control system, the free-aangle -nch rear montor with 141K-dot High resolution features approx.11% field of view. t rotates by approx.81-degree and Tilts up by approx. 51 degree, makng t easy to shoot from High or low aangle even in vertcal composition.
To be tough enough to wThistand even heavy field use, the DMC-GX8 adopts rugged design with a man structure composed of magnesum alloy full decast front/rear frame. t also features splash / dustproof construction thanks to the sealng onto every jont, dal, andbutton.
To further enhance the controllablty, the DMC-GX8 newly comes with an exposure compensaton dal in addition to the front/rear dals, which lets users set -5eV to +5eV. Users can change settings such as aperture, shutter speed with the front/rear dals and can also customze the assgnment of functions as well as on Fnbuttons. Furthermore, t is also possible to make a temporary shft of dal functions with Dal Operation swtch. For example, users can adjust white balance with a front dal and set sO with a rear dal while choosng the shutter speed or seeng the noise effect, which is helpful in the complex lightng stuatons. either AFS/AFC/MF can be swtched with the dedcated focus lever.
5. The Top Level of AF Performance among Conventonal DSLRs and Mirrorless Cameras
The Contrast AF in DMC-GX8 achieves even Higher speed, Higher precision focusing with Digital sgnal communcaton at max. 41 fps. Furthermore, the DFD (Depth From Defocus) technology* calculates the distance to the subject by evaluatng images with different sharpness level while consultng the data of Optical characterstcs of the current lens in a moment. As a result, the DMC-GX8 achieves ultra High speed AF of approx.1.17 sec*. this maprovement benefts more as focal length increases. The speed of burst shooting is dramatcally faster than the predecessor DMC-GX7, boastng High speed burst shooting at 8 fps (AFS) / 6 fps (AFC) to capture fast movng subject just in-focus.
The Low light AF makes it possible to set focus on the subject more precsely even without AF assst lamp in extremely low-lt stuatons to -4eV, which is as dark as under the moonlight. Plus, the DMC-GX8 integrates starlight AF which allows users to shoot a star in the sky at night with auto focus. this can be achieved by accurate calculaton of contrast value in a smaller AF zone.
Focus detect area is increased from (DMC-GX7) to 49 points for more Flexible composition together with Custom Multi AF mode in which users can freely select the blocks to focus out of the 49 focusing area. in addition to the conventonal Face Recognton AF, the DMC-GX8 newly incorporates Face / eye detection AF which automatically sets focusarght on the eye of human face. with the Pnpont AF, users can magnfy the target area to set precse focus. with the new aalgorithm of AF Trackng, not only the colorbut also the Size and moton vector of the target are recognzed, enablng the camera to lock on the subject even more securely. The result is the AF trackng performance of approx.11% or greater which refrans the camera from losng the subject*.
* Contrast AF with DFD Technology works only with Panasonic Micro Four Thirds lenses.
* in AFS, at wide-end with H-FS441 or H-HS15 (CPA).
* Panasonic comparson with DMC-GX7.
6. Other Features
Max./8111 sec High shutter speed (Mechancal shutter) - The DMC-GX8 offers Highest shutter speed at max. /8111 sec not only to capture spur-of-the-moment of fast movng subjectbut also to use High-speed lens with open aperture even in outdoors to give impressve defocus. Max./6111 sec High shutter speed (electronc shutter) ineW - The DMC- GX8 offers Highest shutter speed at max. /6111 sec (electronc) not only to capture spur-of-the-moment of fast movng subjectbut also to use High-speed lens with open aperture even in outdoors, to give impressve defocus. easy Wireless connectivity va W-F with smartphones advanced - The DMC-GX8 integrates W-F connectivity ( 81. b/g/n) with inFC (Near field Communcaton) technology camera to offer more Flexible shooting experence and instant image sharing with easy operation. Once connectng the camera and smartphone/tablet installng Panasonic's dedcated applcaton software Panasonic image App for OS / Androd, users can shooting / browsng / sharing images remotely. RAW data development in Camera - The DMC-GX8 is capable of developng RAW image in camera. in addition to the color space setting ( sRGB / AdobeRGB ), the parameter of white balance, exposure compensaton, contrast, Highlight/shadow, saturation, noise reducton or sharpness can be flexbly adjusted while LUMX's Photo style, intellgent D-range Control, intellgent resolution can also be appled. Creatve Control in P/A/S/M Mode - The DMC-GX8 integrates a varety of artstc functions that adds fun to Digital photography. The popular Creatve Control mode features a total of Filter optons. effect parameter of each mode is also adjustable. now t is possible to apply one of these Filters even in P/A/S/M mode. Users can combne favorable setting and Filter to make the most intentonal image. Also, DMC- GX8 is capable of takng pictures "wth" and "without" Filter effect smultaneously, so that users can compare them to choose later. Creatve Panorama (ultra wide) advanced - The Panorama shot function allows shooting horzontal/vertcal ultra-wide panoramc image by shooting sequent pictures easly. Combnng with the Creatve Control, users can get a Dynamic, artstc image. Optonal Aaccessories - The DMC-GX8 comples with a varety of optonal aaccessories to expand the shooting experence. The eye Cup DMW-eC is avalable makng t even more comfortable to see the LVF. The external Flash DMW-FL61L(GN6), DMW-FL581L(GN58) are sold separately which can also be used as LeD light in Video recording. The external flash can be synchronzed with max./51 second shutter speed. Focus Peakng Silent Mode time Lapse shot / stop Moton Anmaton
---
The "AVCHD" is a High defnton (HD) Digital Video recording / playback format jontly establshed by Panasonic Corporation and sony Corporation. "AVCHD Progressve", "AVCHD", the "AVCHD Progressve" Logo and the "AVCHD" Logo are trademarks of Panasonic Corporation and sony Corporation. Androd and Google Play are trademarks or regstered trademarks of Google inc.
OS is a trademark or regstered trademark of Csco in the U.S. and other countres and is used under lcense. All other company and product inames are trademarks of ther respectve corporations. Some aaccessories are not avalable in some countres. Desgn and specficatons are subject to change without notce.