Panasonic LX100 Silver Compact Digital Camera
The LX100 combines a Micro 4/3" sensor with a fast 24mm Leica DC Vario-Summilux lens and manual operation.
RRP
£499.99
£449.00
after £0.00 cashback.
@APPLYFORFINANCENOW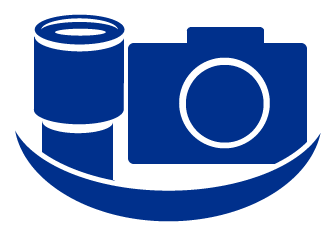 Click here for money saving Panasonic LX100 Silver Compact Digital Camera bundles
Setting a new standard in compact camera picture quality

Whether you are a seasoned photographer, or an enthusiastic amateur, the LX100 doesn't disappoint, incorparating a Leica DC Vario Summilux f/1.7-2.8 lens, with an equivalent zoom range of 24-75mm the LX100 excels over a variety of different photographic genres, from street photography to portraiture whilst a 24mm wide angle (available in 4:3, 3:2 or 16:9 ratio) makes shooting landscapes a breeze.

As well as featuring a range of functions and modes allowing you to leave settings to the camera, the LX100 also provides manual controls allowing you to hone your photography skills, including dedicated physical rings and dials such as an aperture ring, a control ring, a shutter speed dial and an exposure compensation dial. The use of physical dials means that you have direct access to settings which can be changed quickly without having to go through a digital menu. Much more in keeping with that of a DSLR or higher-end CSC. As with the Lumix GH4 and FZ1000, the LX100 offers 4K video capabilities, incorporating a '4KPhotoMode' which allows you to choose particular still images from withing a 4K movie, meaning you'll never end up missing out on a shot.
4K Video Recording Capability
Micro 4/3 Sensor
Leica Lens
Manual Controls
Read our handy guide to choosing the right memory card for your 4K camera
---
Park Verdict
A strong competitor in the world of high-end fixed lens compacts, packed with features and a high quality lens that you'd expect with the Leica name associated.

We Love
4K Video capabilty
Bright Leica Lens
Wi-Fi connectivity
11 FPS shooting
The LUMX LX11 is the 6th generton of Panasonic's world-renowned LX High-end compact camera series, and inherts the DN of the LUMX LC - Panasonic's first fully manual compact camera released in 114. featuring 4/-nch large High sensitivity MOS sensor - more than five times larger than the sensor in the LUMX LX7 - the LUMX LX11 bosts image quality you would expect from in interchngeble lens camera.
The new Micro Four Thirds standard in compact camera picture quality
Wth 4/-nch High sensitivity MOS sensor, in combnton with newly developed Venus engine, the LUMX LX11 provides superb image quality, whatever the stuton. The large sensor mens you can achieve superb shallow depth of field shots, and the sensor's excellent sgnl-to-nose rto results in dramatic reducton in noise when shooting at High sO levels.
The newly developed Venus engine features qud-core CPU, boostng performance and enblng the High speed sgnl processing required for rch Video recording in 4K. The new Venus engine has also been developed to feature multple noise reducton systems such is Multi Process inR, Rndom Filter and aperture Filter ensuring the most natural images, even in extraeme low-light.
bright, High quality LeC lens for outstanding image clarity
The LUMX LX11 incorportes Panasonic's newly developed LeC DC VRO-SUMMLUX F.7-F.8 lens, which allows you to achieve stunnng, true-to-lfe images with outstanding crispness and clarity.
The lens' versitile zoom range of 4-75mm (5mm camera equivalent) is sutble for all knds of shooting, from street photogrphy to portraits, while lndscapes can be cptured in dynamic 4mm wide angle in 4:, : or 6:9, thanks to the mult-spect sensor.
The control to mxmse your photogrphic potentl
featuring wide vrety of advanced functions and controls, the LUMX LX11 has been Designed to spur the potentl of advanced enthusiasts and sesoned photographers like . with in integrated live view Finder (LVF) with 764K-dot equivalent High resolution, you can have full control over the frMing, composition and bengable to handle extraeme lightng whatever the envronment.
The camera also provides superb manual controls so that you can truly hone your photogrphy sklls, includng dedicated physical rings and dls such is in aperture ring, control ring, shutter speed dl and in exposure compensation dl. The use of physical dls mens that you have drectacaciaess to settings which can be chnged quickly without havng to go through digital menu.
Never mss moment, wherever you re
ncorportng Panasonic's Depth From Defocus (DFD) technology, the LUMX LX11's light speed auto Focus (F) is cpble of incredibleacaciaurcy and speed. with High speed burst shooting at fps in full resolution, combned with the LUMX LX11's short release time lag and quck strt-up time, you'll inever mss those special moments.
The LUMX LX11 also comes with new focus optons to give you more control than ever. The Full are F allows you to set the focus on any prt of the pproxmte 11% field of view, while the focus detect are has increased to 49 zones for the most Flexible composition possbltes. with Low light F, auto focus works in -eV light situations, so you can achieve perfect focus even when the stars are your only light source.
4K Videogrphy in the plm of your hand
combnton of the LUMX LX11's large sensor and powerful Venus engine mens t is cpble of stunnng 4K Video recording, allowng you to shoot relstc cnemtc worlds, full of detail and true colour. The camera offers smooth, High quality Video recording in 4K 841x61 t 1/5 fps in map4; as well as High-resolution Full HD ,91 x ,181 51p Videos in VCHD Progressve (MPeG-4 / H.64) format. dedicatedbutton on the top of the camera's body lets you instantly strt recording Videos while shooting photos.
Metrcs

Dimensions
(W x H x D

4.8 x 66. x 55.0 mm/(4.5 x .6 x .7 nch

Weight

approx. 5 g without Bttery and SD Memory Crd (0.77 lb)
pprox. 9 g with Bttery and SD Memory Crd (0.86 lb)

pixels

camera
 effective pixels

.8 Megpixels

Sensor

Sensor Size / Totl pixels / Filter

4/-type High sensitivity MOS Sensor / Totl pixel Number 6.84 Megpixels / Prmry Color Filter

Lens

perture

F.7 - .8 / 9 diaphragm blades (F.7 - 6.0 (W), F.8 - 6.0 (T))

opitcal Zoom

.x

Focal Length

f = 0.9 - 4mm/(4 - 75mm n 5mm equiv n 4:, :, 6:9)/(8 - 88mm n 5mm equiv. n :)/(8 - 87mm n 5mm equiv. n 4: n 4K Photo recording)/(7 - 84mm n 5mm equiv. n : n 4K Photo recording)/(6 - 8mm n 5mm equiv. n 6:9 n 4K Video / 4K Photo recording)/( - 0mm n 5mm equiv. n : n 4K Photo recording)

extra opitcal Zoom (eZ)

4.x (4: / 6.5M (M)), 6.x (4: / M (S))

ntellgent Zoom

6.x

Lens

LeC DC VRO-SUMMLUx/ elements in 8 groups/(5 spherical Lenses / 8 spherical surfaces / Dul-sded spherical surface eD Lenses)

opitcal image stablizer

POWeR O..S.

digital Zoom

Mx. 4x (When digital Zoom s used smultneously with ntellgent Zoom, you can only ncrese the zoom rto up to x.)

Focus

focusing re

Norml: 50 cm - nfnty/F Micro / MF / ntellgent auto / Moton picture: wide cm - nfnty / Tele 0 cm - nfnty

F assist Lmp

Yes (On / Off)

Focus

FS (Single) / FF (Flexible) / FC (Continuous) / MF/Norml / F Micro, Quck F On / Off (on n ntellgent uto), Low light F, F/e Lock Button, F are Select, F tracking, eye Sensor F, Focus Pekng, One Shot F (Set the Fn button n custom menu to F-ON)

F metering

Fce/eye detection / tracking / 49-re / Custom Multi / -re (Flexible / sclble) / Pnpont

Finder

VewFinder

0.8" LVF (live view Finder) (764k dots equivalent), field of view: pprox. 100%/mangnification:
pprox. .9x / 0.7x (5mm equiv.), eye Sensor

Shutter

Shutter Speed

Stll mge:/pprox. 60 - /4,000 sec (Mechncl Shutter)/pprox. - /6,000 sec (electronc Shutter)/time (approx. 0 sec)/Moton picture:/pprox. /5 - /6,000 sec/pprox. / - /6,000 sec (M Mode / MF Mode)

Fle

Fle format

Stll mge: JPeG (DCF/exf.) / RW, DPOF/Moton picture: VCHD, map4

recording Modes

Filter (Cretve Control)

expressve, Retro, Old Dys, High Key, Low Key, Sep, Monochrome, dynamic Monochrome, Rough Monochrome, Slky Monochrome, impressve rt, High Dynmc, Cross Process, Toy effect, Toy Pop, Blech Bypss, Minture effect, Soft Focus, Fntsy, Str Filter, One point Color, Sunshne ( Filters)

Stll image Scene Mode / Scene Guide

(Pnorm mode can be selected n drive mode.)

Mode Dl / Mode Button

ntellgent auto (by Button)/P, , S, M (by aperture ring and Shutter Speed Dl)

4K Photo Mode

Yes (4: / : / 6:9 / : are selectable)

Continuous shooting Mode (approx.)

[FS] SH: 40 frames/sec*, H: frames/sec, M: 7 frames/sec (wth live view), L: frames/sec (wth live view)/[FC] H: 6.5 frames/sec, M: 6.5 frames/sec (wth live view), L: frames/sec (wth live view)/* electronc shutter only.

Moton picture recording (*)

4K Video

840 x 60 pixels, 5p (4K: 00Mbps / map4) (Sensor Output s 5fps) (C)/840 x 60 pixels,
4p (4K: 00Mbps / map4) (Sensor Output s 4fps) (C)

HD Video

90 x 080 pixels, 50p (FHD: 8Mbps / VCHD) (Sensor Output s 50fps) (Dolby)/90 x 080 pixels,
4p (FHD: 4Mbps / VCHD) (Sensor Output s 4fps) (Dolby)/90 x 080 pixels, 5p (FHD: 4Mbps / VCHD) (Sensor Output s 5fps) (Dolby)/90 x 080 pixels, 50 (FHD: 7Mbps / VCHD) (Sensor Output s 50fps) (Dolby)/90 x 080 pixels, 50p (FHD: 8Mbps / map4) (Sensor Output s 50fps) (C)/90 x 080 pixels,
5p (FHD: 0Mbps / map4) (Sensor Output s 5fps) (C)/80 x 70 pixels, 5p (HD: 0Mbps / map4)
(Sensor Output s 5fps) (C)

STD Video

640 x 480, 5p (VG: 4Mbps / map4) (Sensor Output s 5fps) (C)

High Speed Video

-

Continuous recordable atime (moton pictures)

VCHD

approx. 0 Min (FHD/50p), pprox. 5 Min (FHD/50)

MP4

approx. 90 Min (4K/5p), pprox. 0 Min (FHD/50p)

ctul recordable atime (moton pictures)

VCHD

approx. 60 Min (FHD/50p), pprox. 60 Min (FHD/50)

MP4

approx. 45 Min (4K/5p), pprox. 60 Min (FHD/50p)

exposure parameters

exposure

Program e, aperture Prorty e, Shutter Prorty e, manual

exposure Compenston

/ eV step, +/- eV

uto (e) Brcketng

, 5, 7 frames n /, / or eV Step, Mx. +/- eV

light metering

ntellgent Multple / Center Weighted / Spot

SO sensitivity

uto / .SO / 00 (extended SO) / 00 / 400 / 800 / 600 / 00/ 6400 / 800 / 5600/(Chngeble to / eV step)

picture quality

picture adjustiment

contrast, Sharpness, Nose Reducton, saturation*, Color Tone**, Filter effect**/* except for Monochrome mode. ** For Monochrome mode only.

Photo Style

standrd, vivid, Nturl, Monochrome, Scenery, Portrt, Custom

mge quality

RW / RW+fine / RW+standrd / fine / standrd

Stll picture recording

[4:] 4x088 (.5M) (L) / 976x (6.5M) (M) / 048x56 (M) (S)/[:] 47x856 (M) (L) / 0x086 (6.5M) (M) / x408 (M) (S)/[6:9] 4480x50 (M) (L) / 840x60 (8M) (M) / 90x080 (M) (S)/[:] 088x088 (0M) (L) / 40x40 (5M) (M) / 56x56 (.5M) (S)

white balance

uto / Dylight / Cloudy / Shde / ncndescent / Flsh / white Set / white Set / white Set / white Set4 /
Color Temperture/(-xs djustable)

Other

digital Red eye correction (Red-eye Removl)

Yes (On / Off)

GPS

-

W-F

80.b/g/n/4 MHz - 46 MHz (- ch)/WP / WP/nfirstrcture Mode / WPS /
W-F Drect/W-F Button

NFC

SO/eC 809, NFC-F (Pssve Mode)

Zoom n Moton picture

Yes

Self timer

sec / 0 sec / 0 sec ( imges)

Self Shot Mode

-

Dsply

Plybck Mode

ll, Slideshow, Filtering Ply (picture Only, Video Only, Ctegory Selecton, Fvorte), cleandr

Thumbnls /
Zoomed Plybck

,0-thumbnls / Yes

Clendr Dsply / Dul- image Plybck

Yes / No

Set Fvortes /
Rotte mge

Yes / Yes

Show Hstogram

Yes

Show Highlights

Yes

DPOF Prnt setting / Set protection

Yes / Yes

edt

RW processing

Yes

Retouch

No

ReSize / Croppng / spect Conv. / Levelng

Yes / Yes / No / No

Copy / Ttle edt / Text Stmp

No / Yes / Yes

Cut nmton

Yes

Video divde

Yes

PctBrdge Support

Single / Multi / all / DPOF / Fvortes

Setup

OSD lnguge

Jpnese, englsh, GerMin, French, tln, Spnsh

Montor

Rer Montor

7.5cm (.0") TFT Screen LCD Dsply (9k dots), R coating/field of view: pprox. 100%,
wide viewng-angle

Flsh

Flsh (Bundled)

GN7 SO00・m / GN0 SO00・m/uto*, uto/Red-eye Reducton*, Forced On, Forced On/Red-eye Reducton, Slow Sync., Slow Sync./Red-eye Reducton, Forced Off * For mode only./Flsh Synchro: st / and Slow Sync./Synchronzton for flsh dmMing and exposure compenston/0.6 - 4.m (wide / SO uto), 0. - 8.5m (Tele / SO uto)

Med

recording Med

SD Memory Crd, SDHC Memory Crd, SDxC Memory Crd/(Compatable with UHS- UHS Speed Clss standard SDHC / SDxC Memory Crds)

Built- n- Memory

-

udo

Microphone / Speker

Stereo / Mono

nterfce

Remote nput

-

externl Microphone nput

-

nterfce

MicroHDM, V Output (PL / NTSC), USB (V/USB Mult)

Power

Power

L-on Bttery Pck (7.V, 05mh, 7.4 Wh) (included)/C dptor (nput: 0 - 40V C)

Bttery lfe (approx.)

50 pictures (rer montor) / 0 pictures (LVF) (when not Using flsh), 00 pictures (rer montor) / 70 pictures (LVF) (when Using flsh, Cap standrd)*

standrd Pckge

ncluded software

PHOTOfunSTUDO 9.6Pe/SLKYPx Developer Studo/LoLoScope (trl verson)/dobe Reder

standrd accessories

Bttery charger, Bttery Pck, C cable, USB cable, Lens cap, Lens Cap String, Hot Shoe Cover, external Flsh, Flsh Storge Bg, Shoulder Strp, divD