Panasonic LX100 Black Compact Digital Camera
The LX100 combines a Micro 4/3" sensor with a fast 24mm Leica DC Vario-Summilux lens and manual operation.
RRP
£499.99
£449.00
after £0.00 cashback.
@APPLYFORFINANCENOW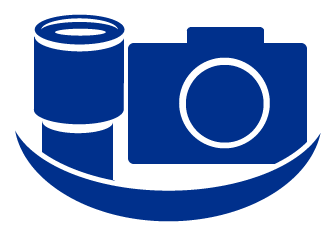 Click here for money saving Panasonic LX100 Black Compact Digital Camera bundles
Setting a new standard in compact camera picture quality

Whether you are a seasoned photographer, or an enthusiastic amateur, the LX100 doesn't disappoint, incorparating a Leica DC Vario Summilux f/1.7-2.8 lens, with an equivalent zoom range of 24-75mm the LX100 excels over a variety of different photographic genres, from street photography to portraiture whilst a 24mm wide angle (available in 4:3, 3:2 or 16:9 ratio) makes shooting landscapes a breeze.

As well as featuring a range of functions and modes allowing you to leave settings to the camera, the LX100 also provides manual controls allowing you to hone your photography skills, including dedicated physical rings and dials such as an aperture ring, a control ring, a shutter speed dial and an exposure compensation dial. The use of physical dials means that you have direct access to settings which can be changed quickly without having to go through a digital menu. Much more in keeping with that of a DSLR or higher-end CSC. As with the Lumix GH4 and FZ1000, the LX100 offers 4K video capabilities, incorporating a '4KPhotoMode' which allows you to choose particular still images from withing a 4K movie, meaning you'll never end up missing out on a shot.
4K Video Recording Capability
Micro 4/3 Sensor
Leica Lens
Manual Controls
Read our handy guide to choosing the right memory card for your 4K camera
---
Park Verdict
A strong competitor in the world of high-end fixed lens compacts, packed with features and a high quality lens that you'd expect with the Leica name associated.

We Love
4K Video capabilty
Bright Leica Lens
Wi-Fi connectivity
11 FPS shooting