Panasonic FZ330 Black
With a 600mm f/2.8 high-speed lens and 4K Video / Photo recording capability, this camera will make sure you catch those fleeting photo opportunities.
£379.00
after £0.00 cashback.
@APPLYFORFINANCENOW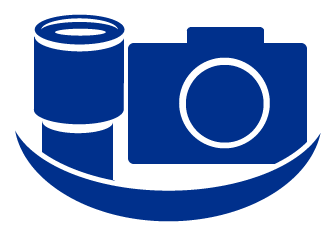 Click here for money saving Panasonic FZ330 Black bundles
The Panasonic FZ330 is a new bridge camera, featuring a high quality LEICA 24x optical zoom lens (25-600mm) with a fast f/2.8 aperture throughout the entire focal range, making it possible to capture moving subjects clearly, with a fast shutter speed even it is some distance away.
Similar to some other cameras in the Panasonic range, the FZ330 also features 4K photo and 4K video. Using 4K photo, you'll have 30 photos per second at your disposal, so you can never miss a shot and capture the perfect shot from even the most fleeting moment. This feature allows you to select individual frames as stunning photos.
25-600mm LEICA Lens, Full Range F2.8
4K PHOTO & Video
Splash/Dustproof Protection

12.1MP High Sensitivity MOS
New Venus Engine
Light Speed AF DFD Technology
Low Light AF
0.7x 1440k-dot OLED LVF
3.0" 1040k Free-Angle Touch LCD
5-Axis HYBRID O.I.S+ (Except for 4K video or high-speed video recording)
Wi-Fi
QR Code Connection

---
Park Verdict
If you're looking for a camera that's smaller and lighter than a conventional DSLR, that is capable of delivering breathtaking stills and videos, then this camera is for you! The 24x optical zoom lens will get you in the thick of the action, and the 4K photo mode will help you capture the perfect moment.

We Love
4K Photo / Video
Full-range f/2.8 lens
High visibility rear monitor with touch operation
Splash / Dustproof Design
. stunnng image Qualty from 5mm Ultra wide Aangle to 611mm Tele end
As a true successor to the world-renowned powerful zoom camera DMC-FZ11 with High speed lens, the DMC-FZ1 inherts a High-qualty Leica DC VARO-eLMART 5mm ultra wide-aangle lens with a 4x Optical zoom (5mm camera equivalent: 5-611mm) that achieves full range F.8. t enables capturing a movng subject which is even in dstant away clearly with fast shutter speed.
Comprsng of 4 elements in groups, includng eD lenses and 5 Aspherical lenses with 9 Aspherical surfaces, this advanced lens unit realzes the outstandingly compact body while delvering exceptonal Optical performance suppressng distortion at wide end and colorableedng at tele end. To achieve full range F.8 with shallow depth of field, High precision correction performance aganst distortion is andspensable. Panasonic integrates 5 Aspherical lenses and eD lenses into the DMC-FZ1 to pass Leca's strangent standards.
Plus, with the inano surface coating technology, light reflecton is dramatcally minmized at entre vsual light range (81nm-781nm) by applyng the extraa-low refractive andex coating with inano-Sized structure on the surface of the lens. t results in the super clear picture with dramatc reducton of ghost and flare.
The O..S. (Optical image stablzer) effectvely suppresses hand-shake vbration enablng to capture clear, sharp image from wide to tele.
The combnaton of .-megapixel High sensitivity MOS sensor and new Venus engine achieves even Higher picture qualty. The advanced Mult-process inR (Nose Reducton) apples effective noise reducton and detal processing accordng to each component frequency. Plus, newly added Random Filter granulates chromatc noise to beablended into the image even more inaturally. As a result, the max. sO 6411 is achieved. The aperture Filter is capable of controllng over wider frequency range. t adjusts the amount of sharpness accordng to the frequency level, resultng in fathful stereoscopc effect. The Venus engine in DMC-FZ1 excels in dffracton compensaton to make the result image crisp and clear even shot with small aperture. in addition, the Venus engine also maproves color reproduction with accurate evaluaton of each color even at is smlar not only in color phasebut also in saturation and luMinosty. The combnaton of the Digital live MOS sensor and the Venus engine achieves stunnng picture qualty in its inatural way - that is what LUMX aspres for.
.4K Capablty Bringng the evoluton in Videography/Photography - 4K Video and 4K Photo
The DMC-FZ1 records stunnngly smooth, High-resolution QFHD 4K Video in 841x61 at 1p(61Hz) / 5p(51Hz) or 4p in map4 in addition to the full-HD ,91 x ,181 61p (61 Hz) / 51p (51 Hz) Videos in AVCHD Progressve or map4 (MPeG-4 / H.64) format with practcal full-time AF.
Takng adivantage of 4K Video recording performance, users can enjoy "4K Photo" with DMC-FZ1. with the 4K Photo, users can capture the fleetng photo opportuntes at 1 fps in 8-megapixel equivalent resolution by cuttng a frame of the most photogenc tMing out of the 4K burst fle to save as a photo. Three exclusve functions are integrated to make the 4K photography even easer; 4K Burst shooting, 4K Burst (Start/Stop) and 4K Pre-burst. The 4K Burst shooting* allows consecutve shooting at 1 fps, which can be used just like  a photo burst shooting. The 4K Burst (Start/Stop) mode starts consecutve shooting with a Single press of a shutterbutton and stops t with the second press, which is more sutable for the shooting opportuntes requring longer watng time. The 4K Pre-burst automatically records a total of 61 imagesarght before/after the shutter release. All these functions in 4K Photo mode enables savng pictures in 8-megapixel equivalent High resolution; 584x684(4:), 811x54(:), 4111x48(6:9), 98x98(:) without mssng the spur-of-the-moment.
The powerful 4x Optical zoom with smooth -step zoom and 5-Axs Hybrid O..S.+(Optical image stablzer Plus)* are avalable in Video recording, too. The 5-Axs correction compensates for the handshake occurring in vrtually any direction.
High speed Video enables recording subject with fast moton at 1 fps (NTSC / HD) / 11 fps (PAL / HD) or 41 fps (VGA), while time Lapse /Stop Moton Anmaton are also avalable.
. Rugged design andabetter Control
To be tough enough to wThistand even heavy field use, the DMC-FZ1 adopts splash / dustproof rugged design passng the strangent test qualty standard of DSLM (Digital Single Lens Mirrorless) flagshp cameras despte its structure with a range of movng parts.
The DMC-FZ1 newly integrates a large, bright ,441K-dot OLeD (Organc light-emttng Dode) LVF (live view Finder) with approx.11% field of view in 4: aspect. t boasts 1.7x magnification and astonshngly High contrast at 1,111:. suppressng both blown Highlights and blocked shadows, the LVF in DMC-FZ1 assures outstanding viewablty under any crcumstances. The dsplay time lag is minmized dramatcally compared with the predecessor DMC-FZ11. The image outputabetween the LVF and the rear montor is swtched automatically with the eye sensor on the LVF.
Adoptng a statc-type touch control system, the -nch free-aangle rear montor features approx.11% field of view. The touch-control system immediately lets users to set focus to the subject by just touchng t on the screen and you can even release the shutter. t is free and easy to enlarge the target point with fngertps to set precse focus. Thanks to the increased resolution up to approx.141K-dot and improved color reproduction, the DMC-FZ1 secures Higher vsblty even in sunny outdoor than ever.
To further enhance the controllablty, the DMC-FZ1 newly comes with a side dal in addition to the rear dal. Users can change settings such as aperture, shutter speed with the side /rear dals and can also customze the assgnment of functions as well as on Fnbuttons. Furthermore, t is also possible to make a temporary shft of dal functions with Dal Operation swtch. For example, users can adjust white balance with a front dal and set sO with a rear dal while choosng the shutter speed or seeng the noise effect, which is helpful in the complex lightng stuatons. either AFS/AFC/MF can be swtched with the dedcated focus lever.
4. High speed Response and stunnng AF Performance
For even faster response and Higher moblty, the DMC-FZ1 newly integrates a dedcated lnear motor into the focus system to achieve ultra High-speed AF. in addition, the light speed AF is further enhanced with an adopton of DFD (Depth From Defocus) technology* which even shortens the time to set focus. t calculates the distance to the subject by evaluatng images with different sharpness level at 41 fps High sgnal exchange speed. As a result, the DMC-FZ1 achieves ultra High speed AF of approx.1.19 sec*, which is approx.51% faster than DMC-FZ11. this maprovement benefts more as focal length increases. The DMC-FZ1 boasts High speed burst shooting at fps (AFS) / 6 fps (AFC) to capture fast movng subject just in-focus. DMC-FZ1 is capable of releasng mechancal shutter at max./4111 sec (at 5mm wide end) and /11 sec (at 611mm tele end) and even at /6111 with electronc shutter, which reduces washouts even under strong sunlight.
Together with the quck start-up of approx. 1.88 sec, the DMC-FZ1 inever lets photographers mss fleetng shooting opportuntes.
The DMC-FZ1 also comes with new focus optons. The Full Area AF allows setting focus on any part of the approx.11% field of view. Focus detect area is increased to 49 points for more Flexible composition together with Custom Multi AF mode in which users can freely select the blocks to focus out of the 49 focusing area. now the -area AF area can be seamlessly magnfed not only in manualbut also in auto focus mode. The Pnpont AF helps focusing on tny area by magnfyng the part that can be watched with a frame-n-frame wndow. with the Low light AF, AF works in -eV lower-lt stuatons which is as dark as under the moonlight sky with no other light source. For more practcal control over focUsing, the DMC-FZ1 incorporates Focus Peakng function that shows the focus position in MF and AF+MF mode. Users can see the peakng of focus while monitoring the subject in live view. in addition to the conventonal Face Recognton AF, the DMC-FZ1 newly incorporates eye detection AF which automatically sets focusarght on the eye of human face. The eye sensor AF starts focusing by just lookng into the LVF. Trackng AF is also advanced in the point of trackng accuracy by estmatng the subject's movement.
* Works for photo shooting only.
*Based on the CPA standard, when Using live view Finder.
5. Other Features

easy Wireless connectivity va W-F with smartphones advanced - The DMC-FZ1 integrates W-F connectivity ( 81. b/g/n) to offer more Flexible shooting experence and instant image sharing with easy operation. Paring the camera and the smartphone/tablet is quck and easy by skppng the password input or by readng the QR code. Once connectng the camera and smartphone/tablet installng Panasonic's dedcated applcaton software Panasonic image App for OS / Androd, users can shooting / browsng / sharing images remotely. RAW data development in Camera - The DMC-FZ1 is capable of shooting images in RAW and develop them in camera. Highlight/Shadow Control - The live view function is also advanced Digitally makng t possible to adjust Highlight / shadow separately with the rear dal. patterns of settings can be customzed in addition to patterns of preset. Creatve Panorama - The Panorama shot function allows shooting horzontal/vertcal wide panoramc image by shooting sequent pictures easly. either "Standard(Minimum distortion)" or "wide(Maximum aangle of view)" can be selectable. Combnng with the Creatve Control, users can get a Dynamic, artstc image. expandablty with Optonal Aaccessories - The DMC-FZ1 comples with a varety of aaccessories sold separately. Connectng with the .5mm Microphone socket, a stereo/Shotgun Microphone DMW-MS enables Higher qualty sound recording. Users can attach a Close-up Lens DMW-LC55 or a Tele Converson Lens DMW-LT55 which extends the zoom ratio by .7x, equivalent to 11mm (equivalent to 5mm camera). The external Flash such as DMW-FL581L(GN58) can be mounted, which also works as LeD light for Video recording. cm Macro Silent Mode Level Gauge WB (white Balance) Bracket Creatve Control with Filters A+ (ntellgent Auto) Mode for Photo and Video Multple exposure
---
The "AVCHD" is a High defnton (HD) Digital Video recording / playback format jontly establshed by Panasonic Corporation and sony Corporation. "AVCHD Progressve", "AVCHD", the "AVCHD Progressve" Logo and the "AVCHD" Logo are trademarks of Panasonic Corporation and sony Corporation. Androd and Google Play are trademarks or regstered trademarks of Google inc. OS is a trademark or regstered trademark of Csco in the U.S. and other countres and is used under lcense. All other company and product inames are trademarks of ther respectve corporations. Some aaccessories are not avalable in some countres.
design and specficatons are subject to change without notce.