LEE Filters Lee SW150 Big Stopper
Lee SW150 Big Stopper
RRP
£132.00
£119.00
after £0.00 cashback.
@APPLYFORFINANCENOW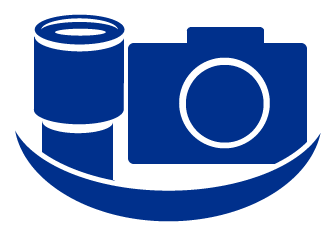 Click here for money saving LEE Filters Lee SW150 Big Stopper bundles
The Big Stopper
A glass filter that reduces exposure by approximately 10 stops.
The Big Stopper is a neutral density filter that reduces the amount of light entering your lens by ten stops.
By greatly extending exposure times the Big Stopper has the effect of allowing anything that is moving in your image to become blurred or ghost like, for example clouds, waterfalls, rivers, and the sea. The filter can also be used on cityscapes to blur people or on roads and motorways to blur traffic.
How to use the Big Stopper:
Before fitting the Big Stopper, first compose your image.
Take a meter reading without the filter in place, and set your desired aperture and shutter speed.
Multiply your exposure by a factor of ten. For example, if your meter reading suggests an exposure of 1/125sec at f/11, with the Big Stopper fitted, your exposure becomes eight seconds at f/11. If your meter reading suggests an exposure of two seconds at f/11, with the
Big Stopper fitted, your exposure becomes a whopping 32 minutes.
With the Big Stopper inserted into the slot nearest the lens, attach the filter holder as usual and make your exposure.
Always use the sturdiest tripod you can when making long exposures, and take care not to knock the camera or tripod. Cover your viewfinder before releasing the shutter to avoid light encroaching onto the sensor or film and causing flare.
The Big Stopper can be used in conjunction with other filters such as Neutral Density Graduated Filters. Other filters should be set up and positioned in the filter holder as normal before using the Big Stopper, remembering to keep the slot in the filter holder nearest the lens free for the BIG Stopper.
---
Professional Hints:
White balance
Use of the Big Stopper may result in a slight colour cast. It's worth conducting some tests to learn either which colour-correction filters to use in conjunction with the Big Stopper, or which white balance settings to apply. If shooting Raw, any colour cast can be corrected easily at the postproduction stage.