Blackmagic Design Pocket Cinema Camera 6K Body
Next generation handheld 6k digital film camera with 13 stops of dynamic range, EF lens mount, Blackmagic RAW recording and more !
RRP
£2,430.00
£2,266.00
after £0.00 cashback.
@APPLYFORFINANCENOW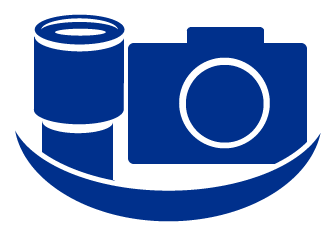 Click here for money saving Blackmagic Design Pocket Cinema Camera 6K Body bundles
Blackmagic Design Pocket Cinema Camera 6K Body Summary
Featuring a larger 6144 x 3456 Super 35 sensor and EF lens mount, the Blackmagic Pocket Cinema Camera 6K lets you use larger EF photographic lenses to create cinematic images with shallower depth of field, allowing creative defocussed backgrounds and gorgeous bokeh effects! Extra resolution also gives you more room for reframing in editing and color correction. This means that you can shoot in 6K and then in post production zoom and re-frame to allow wide shots and close ups to be created, all from a single camera and without losing image quality.
EF lens mount
Handheld 6K Digital Film Camera
23010mm x 12.99mm - Super 35mm sensor
13 stops of dynamic range
Dual native ISO up to 25,600 for HDR images and incredible low light performance
Large 5 inch touchscreen
6144 x 3456 Resolution, 6K Sensor – allows 4K crop from 6K sensor
Built in SD/UHS-II or CFast 2.0 recorders for Blackmagic RAW or ProRes recording
USB-C expansion port for recording externally to disks
3D LUTS
We Love
Super 35 size 6144 x 3456 image sensor
Large 5" Touchscreen for Fast and Accurate Focus
Generation 4 Color Science
Professional Connections for Custom Rigs
Includes DaVinci Resolve Studio
Blackmagic Design Pocket Cinema Camera 6K Body in Deatil
Lightweight Carbon Fiber Polycarbonate Composite
The elegant design of the Blackmagic Pocket Cinema Camera packs an incredible number of high end digital film features into a miniaturized, handheld design. Made from lightweight carbon fiber polycarbonate composite, the camera features a multifunction handgrip with all controls for recording, ISO, WB and shutter angle right at your fingertips. Because it's an advanced digital film camera, the sensor is designed to reduce thermal noise allowing cleaner shadows and higher ISO. Plus the large 5 inch LCD makes it possible to get perfect focus at 4K and 6K resolutions. You also get a removable battery door, 4 shock proof microphones, heavy duty lens mount and built in speaker.
Multifunction Grip with Fingertip Controls
The multifunction handgrip features a comfortable and familiar design that puts important functions such as ISO, WB and shutter buttons right at your fingertips. There's even a scroll wheel under your index finger for making quick iris adjustments! You get additional controls that go beyond those found on a DSLR, which means you don't have to go hunting through menus on a tiny screen to find a command! The Blackmagic Pocket Cinema Camera features easy to reach recording and still buttons that are placed exactly where you expect them to be, including user assignable function keys and control buttons for high frame rate, focus zoom, menu operation, playback and more.
Fingertip Shooting Controls
The front and top of the Blackmagic Pocket Cinema Camera features record start/stop and still photo buttons along with dedicated controls for iris, ISO, white balance and shutter speed. The main power switch is located on the top next to a row of 3 customizable function buttons.
Back Panel Controls
Conveniently placed below the right thumb rest, you can quickly change shooting speed with the high frame rate button, zoom into the image with the magnifying glass,access setup menus and quickly play back shots for review.
High Resolution Cinematic Digital Film Sensor
The Blackmagic Pocket Cinema Camera 6K features a native sensor resolution of 6144 x 3456. Whether you're shooting in bright sunlight or in almost no light at all,Feature 13 stops of dynamic range and dual native ISO up to 25,600 for stunning low noise images in all lighting conditions. Plus the 6K model's larger Super 35 sensor allows shooting with a shallow depth of field and anamorphic lenses. Let you shoot up to 60 fps in full resolution or 120 fps windowed. When you combine the sensor with the latest Blackmagic Generation 4 Color Science, you get the same imaging technology as our most expensive digital film cameras.
Shoot Incredible High Dynamic Range (HDR) Images
The distance between the lightest and the darkest parts of an image is called dynamic range and is measured in stops. Blackmagic Pocket Cinema Camera 4K and 6K both have an incredible 13 stops of dynamic range which means they preserve more detail in the lightest and darkest areas of an image than simple video cameras can. This allows you to set exposure for an indoor scene such as a cafe and still retain the details of bright outdoor light coming through a window. You even get more colors than the standard DCI P3 colorspace used for feature films. DaVinci Resolve Studio software is included with the camera, which means that you get total creative freedom with full exposure adjustment and recovery controls when color grading
Dual Gain ISO for Exceptional Low Light Performance
In digital film ISO is a measurement of the image sensor's sensitivity to light. This means the higher the ISO number the more sensitivity to light so it's possible to shoot using natural light even at night! The Blackmagic Pocket Cinema Camera features dual gain ISO up to 25,600, which means both the 4K and 6K models are optimized to minimize grain or noise in images, while maintaining the full dynamic range of the sensor. The native ISO of 400 is ideal for scenes with on-set lighting. The secondary high base ISO of 3200 is perfect when shooting in dimly lit environments. The gain is set automatically as you adjust the ISO setting on the camera, so it's easy to capture great images when you don't have time to set up lights.
What else is included in the box?
Blackmagic Pocket Cinema Camera 6K
Lens turret dust cap
Camera strap
30W power supply with locking connector and international adapters
LP-E6 battery
Welcome booklet
DaVinci Resolve Studio activation key
| | |
| --- | --- |
| Effective Sensor Size | 23.10mm x 12.99mm (Super 35) |
| Lens Mount | Active EF mount. |
| Lens Control | Iris, focus and zoom on supported lenses. |
| Dynamic Range | 13 Stops. |
| Dual Native ISO | 400 and 3200 |
| Shooting Resolutions | 6144 x 3456 (6K) up to 50 fps |
| Frame Rates | Maximum sensor frame rate dependent on resolution and codec selected. Project frame rates of 23.98, 24, 25, 29.97, 30, 50, 59.94 and 60 fps supported. Off-speed frame rates up to 60 fps in 6K 2.4:1, 120 fps in 2.8K 17:9 and 1080HD. |
| Focus | Auto focus available using compatible lenses. |
| Iris Control | Iris wheel and touchscreen slider for manual iris adjustment on electronically controllable lenses, iris button for instant auto iris settings on compatible lenses. |
| Screen Dimensions | 5" 1920 x 1080. |
| Screen Type | LCD capacitive touchscreen. |
| Metadata Support | Automatically populated lens data from electronic EF lenses. Automatic recording of camera settings and slate data such as project, scene number, take and special notes. A 3D LUT can also be embedded in metadata of Blackmagic RAW files. |
| Controls | Touchscreen menus on 5 inch screen. 1 x Power Switch, 1 x Record Button, 1 x Stills Button, 1 x Scroll Wheel with push integrated into handgrip, 1 x ISO, Button, 1 x White Balance, 1 x Shutter Button, 3 x software configurable Fn buttons, 1 x High Frame Rate (HFR) Button, 1 x Zoom Button, 1 x Menu Button, 1 x Play Button, 1 x Focus Button and 1 x IRIS Button. |