DJI Mavic Pro - Refurbished
DJI Mavic Pro - Refurbished unit, checked and renewed by our engineers, includes six month warranty
£649.00
after £0.00 cashback.
@APPLYFORFINANCENOW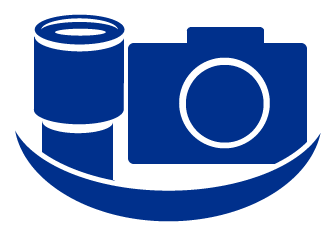 Click here for money saving DJI Mavic Pro - Refurbished bundles
Park Picks 2017 Winner: Best Drone
The first thing that strikes you about the DJI Mavic Pro, and this is of course by design, is the size - assisted by the fact that much of it is foldable, it is the ultimate transformer toy for adults.
The form isn't the only amazing thing about the Mavic, although it genuinely can just be chucked in a bag alongside the also foldable remote control.
It has a 40 mph top speed, a camera capable of both 4K video and 12MP Raw images and a 27 minute flying time all enhanced by the smartphone app from DJI which lets you combine with the remote control for live view of the Mavic's camera.
Many of the specs are shared with the superb DJI Phantom 4 drone which preceded its release by just a few months, but ultimately what it boils down to is that this drone is absolutely tiny for the power that it packs and is a worthy Park Picks winner!
For a full list of winners and highly commended products take a look here - Park Picks 2017
DJI Mavic Pro - Refurbished Summary
Drones have become big business in recent years, but they've just gotten smaller. DJI are the world leader in unmanned aerial technology and their new Mavic Pro drone is the smallest, lightest, most advanced and most portable drone they've ever made. With features such as a top speed of 40mph, a 4K video camera, a 4.3 mile (7km) range, fly-by-phone, auto tracking of subjects and a compact, foldable design, the DJI Mavic is a true leader in the personal drone world.
Full HD 1080p video streaming at up to 4.3 miles range
Compact, foldable design
Weighs only 743g when folded
4K video, full HD slow motion
12 megapixel photos with Adobe DNG RW support
Fly by phone
3-axis camera stabilisation
40mph top speed
27 minutes flying time
FlightAutonomy technology to sense and avoid obstacles
Satellite positioning for precision hovering
Person tracking technology with ActiveTrack
Gesture control
Finely tuned control with Tripod Mode for flying in confined spaces
Tap to fly
Optional wireless DJI Goggles to fly with a drones-eye-view
Double sensors for redundancy protection
Our Verdict
The DJI Mavic is a game changing drone, jam packed full of advanced technologies designed to make flying fun, easy, and make sure you don't hit anything or anyone indadvertedly, while also being able to capture stunning 4K footage.
The Mavic Pro doesn't use any electronic image stabilisation, only a custom 3-axis gimbal so the footage recorded is full ultra high definition 4K and will be beautifully smooth, even when flying at the drone's top speed of 40mph in SportMode.
We imagine drone racing will become a lot more fun an accessible with the Mavic when you pair the drone with DJI's Goggles for a drones-eye-view so you can see what the drone sees when racing around at 40mph.
The advanced obstacle avoidance in the Mavic involves a combination of 5 vision sensors, redundant systems, FlightAutonomy technology that will detect obstacles up to 15m (49ft) away which it can then bypass or brake to hover, GPS & GLONASS, 2 ultrasonic range finders and 24 powerful computing cores.
It's ultra portable too and amazingly compact, so much so that when folded it's only 743g and measures only 83 x 83 x 198mm, barely bigger than a water bottle.
The advantages that ActiveTrack offer are huge – it means you can just tell the drone who to follow and it will do the rest – with four different modes for flexible filming.
For the best results when filming in 4K, read our handy guide to choosing the right 4K memory card.
We Love
Compact and portable size
Ultra high definition 4K camera on a stabilised gimbal
Top speed of 40mph
Range up to 4.3 miles
Advanced obstacle avoidance technologies
Introducing the DJI Mavic
Drone Flying in the UK: Laws & Rules with the CAA Drone Code
DJI Mavic Pro Detailed Features
Fly Further
The DJI Mavic Pro comes with a brand new pocket sized remote controller that has an incredible range of up to 4.3 miles (7km) and lets you stream Full 1080p HD all the way.
No Bumps or Scrapes
Not only does the Mavic feature a Return to Home mode in case it goes out of range, the battery runs low, or it loses connection, but it used FlightAutonomy technology to sense obstacles up to 15m (49ft) away so it can then either bypass them or brake to a hover, so even if it's beyond the visual range it will automatically prevent accidents.
Precision Hover
The Mavic isn't just an outdoor drone, it uses forward and downward facing sensors so that if you're using it indoors and it can't connect to GPS it will hover precisely and won't drift.
Longer Flying
Making use of powerful, high efficiency motors, the Mavic flies longer than you might expect, and despite being only 1/6th the size of the DJI Phantom 4, it actually flies for up to 27 minutes and a distance of 8 miles (13km).
Ultra HD 4K Video
Using a 1/2.3" CMOS sensor with 12.3 megapixels, the Mavic can record 4K video at up to 3fps and because it doesn't use electronic image stabilisation, there is no loss of quality in footage. So even when filming at speed, the 4K footage is beautifully smooth thanks to the Mavic's 3-axis ultra precise miniaturised gimbal.
RAW Photos
Not only does the Mavic record 4K video but it will also take 12 megapixel stills that are supported in Adobe DNG RAW format.
Shoot like a Pro
Thanks to ActiveTrack, you can tell the Mavic to automatically shoot one of 4 tracking modes. You simply tell it who to follow and it will follow them. The Circle mode will tell the Mavic to automatically circle your subject, Spotlight points the camera at your subject while you fly the drone, Trace will automatically fly in front or behind your subject and Profile flies alongside them.
Gesture Control
Thanks to Gesture Control, you can now command your drone with just a wave or a movement, meaning selfies are even easier than ever before.
Finely Tuned Control
Turning on Tripod Mode puts the drone into a precise and slow movement, ideal for flying indoors or lining up a precision photo.
Fly by Phone & Tap to Fly
You don't even need the controller to fly the Mavic, you just need you phone which can be connected through Wi-Fi to the Mavic for quick and easy control. Not only that but beginner pilots can just tap where you want to go on the screen and the Mavic will smoothly fly straight there so you can control the gimbal and take photos without needing to worry about flying.
Top Speed & Drone-Eye-View
When in SportMode, the Mavic can fly at an incredible 40mph, which is an incredible experience when viewed through the DJI Googles and their two 1080p HD screens for birds eye view and seeing exactly what the drone sees.
Safety First
Sensor redundancy is built into the Mavic with double the sensors so if one fails there is always a backup. Further safety features include the ability to check battery status in real time during the flight, letting you plan your flying time, and the ability to fly at a fixed distance above the ground to avoid going too low unintentionally.
What else is included in the box?
DJI Mavic Pro aircraft with propellers
Remote controller and RC cable
Intelligent Flight Battery, charger and power lead
One set of propellers
16GB MicroSD card and micro USB cable
Gimbal clamp and protector
Quick start guide
Refurbished unit, checked and renewed by our engineers, includes six month warranty