Samyang XEEN 24mm T1.5 CINE Lens - Canon Fit
A professional video-cinema lens delivering outstanding image quality for high-definition videos and a bright T1.5 aperture
£1,799.00
after £0.00 cashback.
@APPLYFORFINANCENOW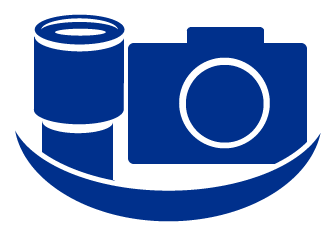 Click here for money saving Samyang XEEN 24mm T1.5 CINE Lens - Canon Fit bundles
Samyang XEEN 24mm T1.5 CINE Lens - Canon Fit
XEEN is a range of video-cinema lenses which blazes a new trail in the professional lens market. The optics are a masterpiece of design and a culmination of Samyang's expertise in optical engineering. Guided by feedback from professional directors of photography, they were created to deliver the quality demanded by commercial and artistic productions. XEEN delivers superior optics, with bright T1.5 aperture and outstanding optical performance for 4K+. The cameraman is free to concentrate on the thing that matters; realizing their creative power. XEEN lenses feature declicked gear rings in identical locations, so that changing to another lens is fast and easy. A masterpiece of both form and function, the XEEN series aims to deliver unparalleled performance and affordability, to satisfy the needs of videographers and filmmakers, regardless of the situation or equipment.
How do you change the Samyang XEEN's mount type?
XEEN's killer feature is the fact that each lens has an interchangeable mount, meaning, using a trained engineer, you can switch this lens' mounting from Canon to fit PL, Nikon, Sony E-mount or Micro Four-Thirds bodies. At Park Cameras we are delighted to offer this mount change as a service in conjunction with Samyang - please contact us for more information and pricing.
Key Features:
Manual-focus Cine lens with full-frame 36x24mm coverage
Very bright T1.5 maximum aperture
Frame coverage 24x36mm
Aluminium metal housing for durability and low weight
X-Coating Technology for exceptional image quality
Focus gear ring and De-Coupled aperture gear ring for use with follow-focus rigs
Common front diameter, focus ring and aperture ring positions across all focal lengths
Circular aperture with 11 blades
Focus throw angle: 200°, Iris throw angle 40°
Dimensions: 117.6mm dia x 121.7mm
Box Contents: Lens, Front lenscap, Rear lenscap
Guarantee Period: 3 Years
Net Weight: 1180g
Buy Samyang XEEN 24mm T1.5 CINE Lens - Canon Fit - price
£1,799.00
To buy the Samyang XEEN 24mm T1.5 CINE Lens - Canon Fit, please click 'Add to basket'. If you have any questions about it, call our expert team on 01444 23 70 70 or email them at sales@parkcameras.com.