Removu Mirfak MOIN L1 LED Waterproof Light Cube
Mirfak MOIN L1 LED Waterproof Light Cube
£59.00
after £0.00 cashback.
@APPLYFORFINANCENOW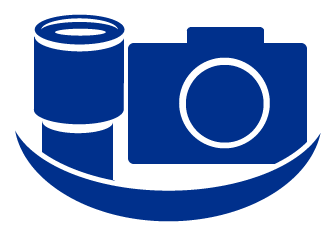 Click here for money saving Removu Mirfak MOIN L1 LED Waterproof Light Cube bundles
Mirfak MOIN L1 LED Waterproof Light Cube
The Mirfak MOIN L1 LED Waterproof Light Cube is a micro versatile, compact light that offers fantastic power and a consistent spread of light. It is perfect for creatives on the go and is much more versatile than expected! Featuring a 1/4" screw on the bottom, the user is free to mount it on a wide variety of equipment including DSLRs, drones, action cameras or a smartphone!
Mirfak MOIN L1 LED Waterproof Light Cube Key Features:
Measures only 38mm x 38mm x 42mm
Highly Versatile for both Photography and Videography
Magnetic mount and charging
Features a waterproof design
Long-lasting, rechargeable battery
Intelligent Control
High Control Rendition
Expanded Mirfak MOIN L1 LED Waterproof Light Cube Key Features:
Waterproof Design
This tiny but mighty light is waterproof up to 10m/32.8ft. It offers users an ultra-rugged, professional lighting source that can be taken on any adventure one can imagine.
Long-lasting and Rechargeable Battery
The light comes with a long-lasting battery that is also rechargeable. It offers 10+ hours of usage at 2% brightness, 2 hours at 100% brightness or 40 minutes at 150% brightness.
Magnetic Mount and Charging
The user is able to attach the MOIN L1 LED to virtually any metal surface thanks to the magnetic mount. This eliminates the need for extra tools and in turn makes this light extremely easy to use and user-friendly.
Intelligent Control
This device can be remotely controlled with a smartphone or tablet (iOS and Android) thanks to the Moin App. The app features Intelligent Wireless Control that allows independent or simultaneous control of up to 6 MOIN L1 LEDs. The user can easily adjust the colour temp, brightness, strobe mode and Morse code through the app.
High Control Rendition
The Mirfak MOIN L1 LED is one of the brightest devices of its calibre and offers a striking 1200LUX at 50cm-. The light is incredibly easy to use as brightness and colour temp are adjusted by the click of an All-In-One button. Thanks to the high CRI users can enjoy superior colour rendition and far clear vision.
What's in the box?
1x Moin L1
1x Adapter Ring
1x White Color Filter
1x Charging Cable
1x User Manual
Product Specification
| | |
| --- | --- |
| Colour Temperature (K) | 3200-5600K |
| Included Accessories | 1x Moin L1, 1x Adapter Ring, 1x White Color Filter, 1x Charging Cable, 1x User Manual |
| Size | 38mm x 38mm x 42mm |
| Weight (g) | 68 |