Sony a68 Digital DSLR Camera + 18-55mm lens kit
Sony's SLT a68 is a welcome addition to the Sony family of SLR digital cameras. This kit includes an 18-55mm lens, making for the perfect entry into SLR photography,
RRP
£630.00
£477.00
after £0.00 cashback.
@APPLYFORFINANCENOW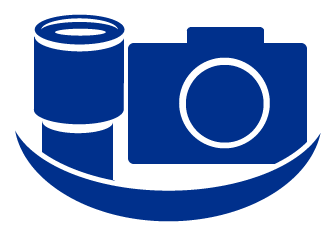 Click here for money saving Sony a68 Digital DSLR Camera + 18-55mm lens kit bundles
Key Specs
24-Megapixel APS-C Exmor CMOS sensor
4D Focus with 79 autofocus detection points
ISO 100-25600
Full HD movie recording
Tiltable OLED LCD monitor
Our Verdict
Sony have been the camera industry's trailblazer's of late, and with the Sony a68 DSLR they are displaying that their SLR game is as strong as their mirrorless and compact game. The a68 packs a 24-Megapixel APS-C sensor, offering 4D focus, full HD video recording and a tiltable OLED LCD screen - and is fully compatible with the vast range of existing A-mount lenses.

It's been heavily touted, but what is 4D Focus? Well, Sony's innovative focusing system operates using area and depth in combination with time to predict the subject's movements. One key feature being it will not be distracted by new subjects coming into shot, it is intelligent enough to keep tracking what you want to be. The technology also allows for greater low light operation, and is stated to focus in EV-2 lighting.

As with the most recent Sony DSLRs this camera is actually an SLT (Single Lens Translucent), which uses translucent mirrors to enable faster autofocus as the mirror is remaining in place - saving precious milliseconds! This is the perfect camera for those looking to take the step up to SLR photography, with the right amount of features to get the best possible image quality - and with the ease of use to welcome you gently into a more complex world of picture taking.

Kit lenses are usually bundled for convenience, and the 18-55mm will give you a nice range of focal lengths to get started with.

If you already own an arsenal of A-mount lenses, or have a different a-mount lens and a68 combination in mind, the Sony a68 body only option is also available.
We Love
AF is the real killer feature in this camera, and 79 AF points is a top of the range squashing number!
The LCD display on top of the camera, a classic yet underused feature on most of Sony's DSLR range
10 customisable buttons - great flexibility for those who use more than the standard functions.
Lens mount
A-mount
image sensor
APS-C ᦼ.5 x5.6 mm)exmor CMOS image sensor
Number of pixels (effectve)
Approx. 4 megapixels
recording format
Stll
JPeGᦼDCF Ver..0, exf Ver.., mapF Baselne compliant),
RAWᦼSony ARW . formatᦽ
Moves
xAVC S format /AVCHD format Ver..0 compliant/MP4
Meda
Memory Stck PRO Duo, Memory Stck PRO-HG Duo, Memory Stck Micro (M), SD memory card, SDHC memory cardᦼUHS- compliant), SDxC memory cardᦼUHS- compliant, MicroSD memory card, MicroSDHC memory card, MicroSDxC memory card
Focus system
Type
Phase detection AF
Focus pont
79 points (includng 5 cross points), F.8 AF sensor pont
sensitivity range
eV- - 8ᦼat SO 00 equivalentᦽ
exposure control
Metering type
00 zone-equivalent metering
sensitivity Range
Stll images: SO 00 - 5600 (/ eV steps) Moves: SO00 - 800 equivalent (/ eV steps)
Shutter
Shutter Speed
Stll imagesᥪ/4000 to 0sec, Bulb, Movesᥪ/4000-/4sec
electronc front curtan shutter
YesᦼOn/Offᦽ
SteadyShot NSDe (image stabilisation)
Type
Stll: image Sensor-Shft mechansm Move: electronc
drive
Continuous shooting speed
Continuous Adivance Prorty Ae: Max. 8fps, Continuous shooting H: Max. 5fps, Continuous shooting Lo: Max. .5fps
Move Mode
xAVC S HD
90 x 080 50Mbps (0p/5p[v], 4p)
(resolution/
Frame Rate/
Bt Rate)
AVCHD
90 x 080 4Mbps(Fx), 7Mbps(FH) (60/50v)
90 x 080 4Mbps(Fx), 7Mbps(FH) (4p/5pv)
MP4
440 x 080Mbps , VGAMbps
VewFinder
Type
electronc viewfinder (OLeD Tru-Finderᦽ
Total number of dots
,440,000 dots
field coverage
00%
magnification
Approx. 0.88x (5mm camera equivalent: Approx. 0.57x) with 50mm lens at nfnty, -m-
LCD screen
Type
.7T type TFT LCD
Total number of dots
460,800 dots
Adjustable angle
Up approx. 5 degrees, down approx. 55 degrees
Audo
Microphone
Built-n stereo Microphone
Speaker
Built-n, monaural
interface
Mult nterface Shoe, HDMMicro connector (Type-D),Microphone terMinal (.5mmStereo Minjack), Mult/Micro USB TerMinal, DC-N TerMinal
Built-n Flash
GN (SO00, m, Flash aangle 6mm)
Battery
reachargeable battery pack NP-FM500H
Weight

Approx.60g (Body Only) / Approx.690g (Wth battery and meda)

Dimensions(W x H x D, CPA compliant)
Approx. 4.6 x 04. x 80.9 mm
Operatng temperature
0-40C
<![f supportMsalgnedColumns]>
<![endf]>