Sony A6000 mirrorless digital camera Body Black
the a6000's Fast Hybrid AF combines the strengths of both phase- and contrast-detection autofocus. With a class-leading 179 phase detection points (covering almost the entire image) and a high-speed contrast-detection function,
RRP
£669.00
£429.00
after £0.00 cashback.
@APPLYFORFINANCENOW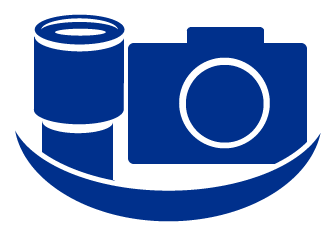 Click here for money saving Sony A6000 mirrorless digital camera Body Black bundles
Sony a6000 mirrorless digital camera Body Black
The Sony a6000 is new addition to their range of interchangeable lens cameras, and boasts a fantastically fast autofocus time of 0.06 seconds, ensuring that you'll never miss that perfect moment you're trying to capture. The a6000 also features a 24.3 megapixel sensor, cramming in a massive amount of detail and texture to your images. Although this is a mirrorless camera, when using the camera, you'll find a lot of the features you'd expect to find on a DSLR, only the a6000 is much more compact and portable. The mode dial on the top right of the camera sits perfectly for your thumb, and customisable buttons and interface mean the camera can be set up perfectly for your preference. With the a6000, you can share your photos or movies quickly and easily with a smartphone or table using the in built NFC and Wi-Fi capabilities. You can also activate NFC to use the camera remotely.
Fast Hybrid AF gives world's fastesti autofocus performance of just 0.06 sec with high precision accuracy
Extremely wide autofocus coverage area with 179 focal points
24.3 megapixel Exmorâ"¢ APS HD CMOS sensor featuring gapless-on-chip design
BIONZ X processor for pro-quality photos and Full HD video
Light, compact and easy to use with built-in flash, OLED Tru-Finderâ"¢ and two control dials
NFC and Wi-Fi for One-touch sharing/remote control from your mobile
Boost your creativity with a range of downloadable PlayMemories Camera Appsâ"¢
---
Park Verdict
With a high performance 24.3 megapixel sensor, extremely fast and precise autofocus system and high quality electronic viewfinder, the a6000 is a perfect choice for the enthusiast.
We Love
Super fast autofocus system
11fps continuous shooting with AF tracking
Control the camera from your smartphone using in-built Wi-Fi connectivity

4.-megapixel APS-C image sensor
Create images of astoundng beauty that surpass your expectatons with sony's newly developed 4.-effectve- megapixel APS-C image sensor. The same Size as found in most DSLRs, this sophstcated sensor offers High sensitivity in dimly lit envronments and strkngly attractive foreground and background defocUsing. You'll enjoy the increased light collectng effcency of a gapless on-chp lens structure, extremely low noise throughout a wide sensitivity range of sO 11 to 5611, and superb corner-to-corner image qualty with lfelike  color, supreme detal and smooth tonal gradatons that reveal every inuance of your scene.
BONZ X image processing engine
Astonshngly fast, sony's sophstcated BONZ X image processing engine reproduces textures and detals in real time as seen by the inaked eye. The resultng images are remarkably realstc with especally rch tonal gradatons and a inatural three-dmensonal appearance. Whether shooting still images or moves, vsual noise is inearly maperceptble, thanks to further advanced area-specfic noise reducton. Detal reproduction technology delivers more finely detaled textures while dffracton-reducing technology optmzes the performance of any lens you mount to enable adivances such as finer detals at small aperture settings.
Full HD moves
Press the MOVebutton to start recording beautful moves that are notable for ther sharpness and lack of vsual "nose"-n your choice of 61p/51p, 61/51 or 4p/5p*. new improved Fast Hybrid AF provides remarkably fast and accurate autofocUsing and trackng while shooting moves. You can also use P/A/S/M modes to achieve Maximum control over how the image looks, and zoom with extraa clarty, courtesy of Clear image Zoom. *NTSC/PAL
The world's fastest* AF performance
Capture every subject clearly with unparalleled precision, at record speed, thanks to sony's newly advanced Fast Hybrid AF with vastly improved phase-detection and contrast-detection capabltes. Faster data readng from 
the image sensor, Higher-speed BONZ
 X data processing, more advanced AF aalgorithms and optmzed control of the lens drive delivers approxmately 5% faster performance than in previous systems. *Among interchangeable-lens Digital cameras equpped with an APS-C image sensor as of February , 14, based on sony research. Measured Using internal methods with an e PZ 6-51mm F.5-5.6 OSS is lens mounted. CPA Guidelne compliant.
79 AF points over inearly the entre screen
n addition to 5 Higher-speed, Higher-precision contrast-detection AF (Fast intellgent AF) points, the improved Fast Hybrid AF system features 79 extremely accurate phase-detection AF points that cover inearly the entre image area. They permt enhanced subject trackng
plus the capture of fast-movng subjects anywhere on the screen, as well as improved scene recognton and subject Size detection.
fps Continuous shooting with AF trackng
When your subject is movng fast, fps Continuous shooting with superor AF trackng performance ensures you capture the decisive moment. this feature makes the most of the superb trackng performance of sony's wide-area 79 phase-detection AF points to accurately track your subject anywhere on the screen.
eye AF
even when capturing a subject partally turned away from the camera with a shallow depth of field, the face is sharply focused thanks to extremely accurate eye AF. A green frame appears over the prortzed eye when focus has been achieved.
improved Lock-on AF
Now more accurate than ever, due to adivances in phase-detection AF, Lock-on AF enhances trackng of movng subjects by adjustng target frame Size to match subject 
characterstcs and ensuring usage 
of the optmal
 AF point at all
times.
AF mode
Matchng the focus mode to the subject assures super-sharp results. The 6111 is the first e-mount camera to offer AF-A, and dsplays the active AF points even in the AF-C mode so you can easly check f you are focusing on the intended subject.
High-resolutoan OLeD Tru-Finder
Vew every scene clearly and inaturally on the bright and accurate OLeD Tru-Finder viewfinder, which offers 11% frame coverage. The new Optical system with four double Aspherical lenses provides a wide viewng aangle of approxmately and clear vsblty from corner to corner. Clear detals, rch tonal gradaton, and High contrast are yours in both dark and light envronments, thanks to an advanced OLeD design that lets you more fathfully prevew defocUsing, exposure, and other effects. You can also fine-tune the focus by takng adivantage of MF Assst and a helpful Peakng function, as well as adjust brightness in five steps to match the shooting envronment.
Swft, intutve operation
Controls are refined for intutve DSLR-style operation while viewng scenes through the viewfinder. The mode dal enables quck selecton of shooting modes with your thumb, while the control dal and control wheel make t easy to set varous parameters.
Customzablebuttons
Button customzaton lets you shoot just the way you like  for greater speed and convenence. You can assgn any of 47 functions* to any of 7buttons (includng dedcated Custom buttons), and assgn up to functions to the Fnbutton for quck access. *Some functions can only be assgned to certanbuttons.
Tiltable " LCD screen
shooting comfort is enhanced by a " LCD screen that smoothly Tilts to accommodate everythng from low to High-aangle shooting. this Tiltng flexibility combnes with the camera's compact moblty to greatly expand your shooting optons.
Customzable U
The User interface takes on many of the features of A-mount cameras to enable smooth, personalzed operation. Quck inav Pro dsplays all major shooting optons for quck confrmaton and adjustiment. The Fnbutton also enables swft access to preferred features.
One-touch remote and one-touch sharing
One-touch remote lets you use your smartphone or tablet as a viewfinder and remote control for a Digital camera, and one-touch sharing lets you transfer your photos and Videos from your camera. either way, by installng PlayMemores mobile app to your inFC-enabled Androd smartphone or tablet, you can avod complex set-up sequences and establsh Wireless connecton smply by touchng your devce to the camera. You are now ready to control your camera from your smartphone to take a photo from a previously out-of-reach spot, or smply be in your own group shot, as well as transfer them instantly to your smartphone for sharing on sNS. no inFC" no problem. You can also par the devces manually.
Capture One express (for sony)
Capture One express (for sony) is one of the world's best RAW converters, rendering precse colors and incredible detal. t contans Flexible Digital asset management, all the essental adjustiment tools and fast, responsve performance in one customzable and integrated soluton. * Please contact Phase One regardng all inqures as to usage and support includng functional compatbility of Capture One express (for sony).
Works with Move and Fnal Cut Pro X
This product is compatble with Fnal Cut Pro X and Move.