Sony RX10 Mark II Ultra-Zoom Bridge Camera
Sony's DSC RX10 II is full of features for both the photographer and videographer, innovating in all areas, offering particularly outstanding slow motion video capabilities, and super-fast shutter speeds for snapping.
RRP
£1,200.00
£949.00
after £0.00 cashback.
@APPLYFORFINANCENOW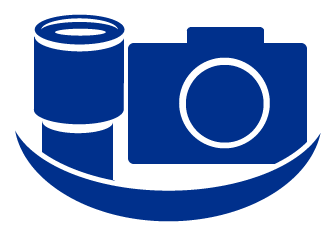 Click here for money saving Sony RX10 Mark II Ultra-Zoom Bridge Camera bundles
Sony RX10 Mark II Ultra-Zoom Bridge Camera Summary
Focus imagination anew on 4K super-realism.
Sony's acclaimed high-zooming RX10 II camera contains a remarkable advance in photo and movie possibilities â€" the world's first memory-attached 1.0-type stacked CMOS image sensor. Use it to create stunning 4K movies, up to 40x super slow motion, spectacular still images, and more. A new world of super-real photography emerges. Zoom in.
Read our handy guide to choosing the right memory card for your 4K camera
The world of super-speed shooting
Welcome to the awesome new world of super-speed shooting. Super slow motion â€" once primarily on pro cams. Thrilling fast-action images captured without distortion. Freedom to shoot in bright lighting conditions as never before. Enter the hidden realm of 1/32000-second imagination. Wonders await you.
World's first 1.0-type stacked CMOS sensor with DRAM chip
Image sensor breakthrough brings you cutting-edge new functionsâ€"including up to 40x super slow motion and Anti-Distortion Shutterâ€"that used to be available only with pro-use gear.
Amaze your viewers, astonish yourself.
Enjoy high-precision 4K recording with minimized image distortion for super-real movies. Pro-grade XAVC S codec ensures beautiful footage with high-bit-rate recording, and full pixel readout without pixel binning achieves high-resolution results. You can capture astounding super-real movies with cinematic detail and clarity that surpasses human vision.
View life anew at 40x super slow motion.
Catch what unfolds unseen before you. Once primarily on pro cams, extremely high-frame-rate (HFR) movie recording of up to 960fps produces super slow motion of momentary movements invisible to human eyes. This feature has various settings to suit active subjects, so you can make pro-style movies of a "hidden" universe of movement all around you.
A world of wonder shot at 1/32000 sec.
The super-fast Anti-Distortion Shutter of up to 1/32000 sec. allows you to capture extremely fast motion without image distortion caused by rolling shutter.
1/32000 sec. super-high-speed shutter
The super-fast Anti-Distortion Shutter achieves wide-range shooting coverage up to EV 19. You can shoot photos in extremely bright conditions, even with defocused backgrounds.
Rapid precise response to capture decisive moments
RX10 II adopts Fast Intelligent AF with high-speed, accurate contrast detection. Optimized effective matching between the lens and its controller achieves faster response.
For every scene, for any shot, enjoy sharp results every time with a powerful ZEISSÂ Vario-Sonnar T* lens with a constant F2.8 aperture throughout the zooming range. The exceptional clarity of the lens transforms your pictures into works of art.
Indispensable feature for serious photographers
High-contrast OLED Tru-Finder has stunning resolution equivalent to 2,359k dots. Bright corner-to-corner visibility allows you to easily concentrate on shooting subjects.
Designed to please pros and inspire enthusiasts.
Count on traditional pro-style control like a manually operated aperture ring. Find ingenuity in the body, including dust/moisture-resistance considered design. RX10 II unites anticipated and exceptional features to surpass your expectations.
Buy Sony RX10 Mark II Ultra-Zoom Bridge Camera - price
£949.00