GMC Foundation Course: Portrait Photography
Foundation Course: Portrait Photography by Sarah Plater & Hannah Macgregor
RRP
£19.99
£16.99
after £0.00 cashback.
@APPLYFORFINANCENOW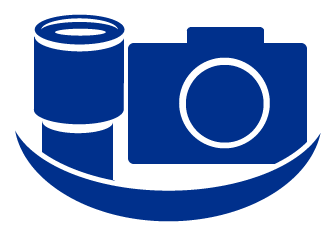 Click here for money saving GMC Foundation Course: Portrait Photography bundles
Foundation Course: Portrait Photography
Portrait photography aims to capture the expression, personality and mood of a person or group of people. Like other types of portraiture, the focus of the photograph is usually the person's face, although the entire body and the background or context may also be included. Photographers Sarah Plater and Hannah MacGregor join forces to present an authoritative self-contained course book on successfully shooting arresting portraits. Clear, concise and jargon-free text guides the novice photographer through the various styles of portraiture to capture subjects from babies, toddlers and children to teenagers and adults, and couples to families. The book begins with information on how to set up a small portrait studio in the home, including the use of appropriate backgrounds, flash equipment and other accessories, in addition to assembling a portable kit of equipment for shooting in the field. As a guide to the technical aspects of photography, the authors cover the essentials of correct exposure, white balance settings, and shooting in natural light, along with hints and tips on pre-shoot preparations such as make-up, hair and clothing for the subject of the portrait. Post-production techniques such as skin retouching and colour correction are explained, as are printing options for portraits. The main content of the book is structured as a tutorial that explains the basic skills and techniques of photography in relation to the specific subject area it covers. This allows the reader to progress at his or her own pace. An informative lesson is followed by an easy revision guide, which leads on to a specific practical project. A section on analysis encourages the reader to critique his or her own work by pointing out the likely pitfalls. Progress can then be monitored and lessons built upon.
Buy GMC Foundation Course: Portrait Photography - price
£16.99