Ricoh GR II Compact Camera
Sporting a high quality 16.2MP APS-C sensor and fast start up, the Ricoh GR II Compact Camera has a new imaging engine, f/2.8 lens and built-in Wi-FI with NFC Module for image transfers and sharing.
RRP
£599.99
£519.00
after £0.00 cashback.
@APPLYFORFINANCENOW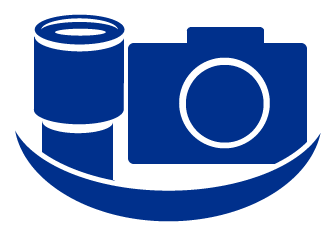 Click here for money saving Ricoh GR II Compact Camera bundles
Ricoh GR II
Picking up where the original Ricoh GR left off, this new version includes a new lens, new processor, Wi-Fi and NFC for complete connectivity, GR Remote which allows you to control your camera using a smartphone, a super-fast start up time as well as a range of new art effects built-in.
The new 18.3mm f/2.8 lens (28mm equiv.) features 2 high-precision optical elements, and a high-refraction lower dispersion glass element. Even wide open at f/2.8 this lens provides superbly crisp images whilst the 9-blade iris produces a pleasing natural Bokeh to the background of the images. The 16.2MP CMOS sensor offers high-sensitivity with low noise shooting at ISO 3200 in most situations, though the ISO can be boosted to a maximum of ISO 25600.
Built in Wi-Fi and NFC allow easy connectivity, making remote shooting, image sharing and editing a simple task.
A super-fast 1 second start-up time allows you to react to every moment, with the Full Press Snap option offering the chance to shoot at a preset distance, straight off the button, an ideal function for street-photography? If you have a bit more time to compose your shot, the aperature preview button allows you to check the depth of field before you hit the button and commit.
In short, the GR II is a capable compact which packs a wide spectrum of features making it an ideal choice for those wanting a one-for-all compact capable of truly impressive photos.
We Love:
One second Start-up
One-shot preset focus shooting
Easy Connectivity
GR lens for high-quality image reproduction
Developed in pursuit of pure image quality, the GR 18.3mm F2.8 lens (equivalent to 28mm in the 35mm format) delivers simply the best performance in GR's history. This acclaimed lens design incorporates two high-precision glass mold aspherical optical elements and a high-refraction, lower-dispersion glass element, positioned optimally to reduce distortions and chromatic aberration to near absolute minimum, while reproducing high-resolution images from the center to the edges of the image field. Thanks to its crisp image rendition even at the maximum aperture of F2.8, and its faithful image reproduction against backlight, the user can truly enjoy the charm of a unifocal lens. Its nine-blade iris diaphragm helps create a truthful sense of depth and a natural bokeh (defocusing) effect, while allowing the user to capture beautiful light beams at closed-down apertures.
Large CMOS image sensor captures the finest details
The GR II features a large-imaging area, wide dynamic range APS-C size CMOS image sensor with approx. 16.2 effective megapixels. The superior high-sensitivity characteristics and low-noise performance allow regular shooting at ISO3200 (which can be boosted to a maximum of ISO25600). By eliminating the anti-aliasing filter to enhance resolution, it maximizes the resolving potential of the lens to deliver sharp, high-quality images right to the edges. By mutually optimizing this large image sensor and the GR lens, the camera achieves a slim and compact body that stands true to the GR heritage.
GR ENGINE V provides superior image processing power
The high-performance GR ENGINE V imaging engine draws the most out of the GR lens and the CMOS image sensor. By fine-tuning the compensation program against high-sensitivity noise, it improves image quality and enhances resolution and contrast, while minimizing annoying noise. By reprogramming the AWB algorithm, it assures more precise white-balance control under artificial lighting such as fluorescent lights, while delivering more stable results in outdoor shooting. The new CTE (Color Temperature Enhancement) mode for white-balance control makes it possible to emphasize the predominant color within the image, to create a stronger impression.
The speed to react to every chance moment
The GR II is fully tuned up to give you the quickest response: from its very short start-up time, through its high-speed AF system thanks to the optimization of its lens drive mechanism and AF algorithm, to its minimal shutter release lag. It also features the Full Press Snap* option that allows you to shoot at a preset focus distance with a full-press shutter release. Thanks to its increased buffer memory capacity, smooth continuous shooting is possible even in RAW format.
* [ON], [OFF] can be selected. Only available when [Focus] is set to [Multi AF], [Spot AF] or [Pinpoint AF].
Decisive autofocus for swift, precise shooting
During shooting, the AF function switching lever (for Continuous AF and AE/AF Lock) lets you switch between autofocus modes with a single action: either use the AF button for continuous autofocusing in Continuous AF mode; or switch the lever to AE/AF lock, lock the focus with the AF button, then set the exposure by half-pressing the shutter-release button. The GR II's exposure swiftly responds to quick changes of composition.
Detailed 3.0″, 1.23m dot LCD monitor
The GR II's high-definition LCD monitor with brightness adjustment, scalable font characters, and detailed, full-color graphics supports your shooting with superb visibility. The protective LCD screen cover provides assurance in even harsh environments.
The aperture preview button lets you check the photo before you actually shoot it.
The aperture preview button (also used as Wi-Fi button) is located on the side of the camera body. With this button, you can check the depth of field before shooting. Not only can this be used from image setting effects, but it is also available from the third function button, continuing on from the conventional second function button.
Focus Assist and Move Target assist in more accurate focusing.
With these functions you can specify any portion of a subject to meter, and then lock the focus. You can also magnify a portion of the screen, emphasize outlines or contrast, and focus more accurately.
Equipped with an Electronic Level
The camera is equipped with a built-in Electronic Level. With this feature, you can check the inclination of the camera in the horizontal, forward and backward (tilt) directions while shooting. The level is displayed at the bottom of the screen, making composing a shoot and shooting easy.
Wide array of effects for richer creative expression
New effect modes expand creative options: HDR Tone, Clarity, Brilliance, Vibrant, Bright and Portrait. The Effect button on the side of the camera body allows you to turn the function on/off or select one to apply during shooting. These effects can also be applied in-camera during RAW development.
Wireless flash provides sophisticated lighting solutions
The GR II's built-in flash can wirelessly trigger an external flash to discharge based on a TTL-metered exposure value. Bounce the light to soften portrait shadow, or control the subject's volume with highlights –– advanced lighting with an external flash can be explored at will.
* Compatible accessory flash units are AF540FGZ II, AF360FGZ II, AF540FGZ and AF360FGZ. The GR II does not support shooting with these compatible flash units mounted on the hot shoe.
High-quality full-HD video, ideal for discerning filmmakers
The GR II records high-quality, Full-HD movie clips with a beautiful bokeh (defocusing) effect, captured by the GR lens and large image sensor, in the H-264 recording format. In addition to faster AF operation, you can now adjust exposure compensation during movie recording, widening the range of cinematic expression available to you.
ND filter with ON/OFF/AUTO settings
The GR II features a built-in ND (Neutral Density) filter that can be activated from the maximum aperture at F2.8. Because it allows you to control the amount of incoming light, it enables you to deliberately use a slow shutter in a bright scene, for example.
Interval Composite shooting captures star and moon trails within landscapes
The popular Interval Composite function is updated to allow finer control over interval-time, such as with the new minimum settings, allowing you to easily create impressive star-field photography with smoother light trails. Saving the image as a RAW-format file is now supported.
35mm/47mm Crop modes expand your options
Crop mode* allows you to capture an image at an angle of view equivalent to 35mm or 47mm (in the 35mm format). This ability to choose from three angles of view according to your creative intentions opens up a broader range of expression.
* The image size is limited to M when using 35mm Crop mode, or S when using 47mm Crop mode.
21mm Wide Conversion Lens offers a broader field of view
High-performance wide conversion lens developed exclusively for the GR II is available as an optional lens to take advantage of the GR II's high mobility in shooting at ultra-wide angle positions.
* Optional Ricoh GH-3 Lens Hood & Adapter is required to attach the wide-angle conversion lens.
Macro mode enables close-ups 10cm from the lens
In macro shooting, the GR II delivers crisp image rendition as well as a beautiful bokeh (defocusing) effect, even at the maximum aperture. The Auto Macro function, with its minimum close-distance of 10 cm, detects the subject's distance and automatically switches to Macro shooting mode.
In-camera RAW-data development allows finishing images without any need for a PC
After shooting RAW-format images, you can apply a variety of adjustments including white-balance control, Chromatic Moiré Correction, and effect modes, all within the camera, and output the finely finished images in JPEG format.
Multi-Exposure for enjoyable creative photography.
Multi-Exposure can merge up to five images. Detailed settings are possible such as the automatic adjustment of exposure amount for the number of shots, saving each image before merging, saving images each time they are merged, etc. Because images can be retaken right after they are shot, it is easy to create exactly the image you have in mind.
Full-featured Auto Bracketing.
Not only does this feature take care of exposure bracketing, but it brackets for various functions such as two types of white balance, effects, dynamic range correction, and contrast.
Connect wirelessly with smart devices. Expand the GR II's world with two dedicated apps.
GR Remote is a full-featured application developed exclusively for the GR II. This web application allows remote control of all the camera's buttons and dials* from a mobile device, such as a smartphone or tablet. Macro shooting from a dynamic high/low-angle, selfie shooting, or night landscape shooting using the Interval Composite function can all be performed while checking the composition on your mobile device. Remote adjustments of various shooting parameters extend to ISO sensitivity and AF mode settings, allowing elaborate picture-making. The camera also responds to manual operations while using GR Remote so you won't miss the moment to shoot. GR Remote is install-free, which means you can use it by accessing the special website, and the application will update quickly and automatically at its launch.
Image Sync* for smartphones and tablets offers simple image transfer of selected images to another device, as well as previewing and uploading of recorded images to SNS websites on the go.
* Available on App Store (iOS) and Google Play™(Android™) for free. For further information on supported OS versions, check the Ricoh Imaging website or contact a customer service center.
NFC makes it even easier to connect with a smartphone
The GR II is compatible with NFC (Near Field Communication) functions for easy pairing with mobile devices. Simply touching the GR II with an Android device allows image transfer to the device.
*Only Image Sync app is supported
GR signature design, build to last
The acclaimed GR design is retained, while including a large image sensor and now Wi-Fi support. Its exterior housing, made of lightweight magnesium alloy, and the rigidly built body ensure durability and reliability for devoted users.
No battery charger required
Connecting the GR II with a USB power adapter using supplied USB cable enables battery charging without removing it from the camera body.
* Battery charging using an optional battery charger is also possible.
APS-C

approx. 16.9 megapixels

approximately 16.2 megapixels

JPEG (conforms to Exif 2.3), RAW (DNG)

[3:2]4928×3264 (L), 3936×2608 (M), 2912×1936 (S), 1280×864(XS)

[4:3]4352×3264 (L), 3488×2608 (M), 2592×1936(S), 1152×864(XS)

[1:1]3264×3264(L), 2608×2608(M), 1936×1936(S), 864×864 (XS)

MPEG, 4 AVC/H.264

Full HD (1920×1080, 30p/25p/24p)

HD (1280×720, 60p/50p/30p/25p/24p)

VGA (640×480, 30p/25p/24p)

Sensibility: AUTO-HI (Maximum ISO/Minimum ISO selected),

Manual ISO 100 - 25600

18.3mm, approx. 28mm in 35mm

 

7 elements in 5 groups (2 aspherical lens elements)

TTL contrast detection auto focus system

Multi AF (Contrast AF method), Spot AF (Contrast AF method), Pinpoint AF, Subject tracking AF, MF, Snap, infinity, Face recognition priority (only in Auto mode/ in Effect Portrait mode), Continuous, Full Press Snap

Standard : approx. 0.3m to infinity

Macro : Approx. 0.1m to infinity

Manual : 0.1m to infinity

AF Assist lamp available

3.0" transparent TFT color LCD, With protective acrylic cover, 160°

LCD Frame rate 60 fps

1/4000-300 sec, Bulb, Time

TTL metering in multi, center-weighted, and spot modes with autoexposure lock

Auto shooting mode, Program shift mode, Aperture priority mode, Shutter priority mode, Shutter/Aperture priority mode, Manual exposure mode, Movie, My Settings Mode

Still: +4.0 to -4.0EV in increments of 1/3EV

Movie: ±2EV in increments of 1/3EV

Flash exposure compensation available

Integrated flash control in serie

5.4 (ISO 100 equivalent)

Auto, Flash On, Slow Synchro, Manual Flash, AUTO Red-Eye Flash, Flash On Red-Eye, Slow Synchro Red-Eye, Wireless

0.2m - 3.0m (ISO AUTO)

Available

White Balance bracket (Preset available), Effect bracket, Dynamic range bracket, Contrast bracket, Multiple exposure shooting, Interval shooting*, Self-timer 2sec., Custom, Slow Shutter Speed NR, Color space setting, Interval composite

Others: ND Filter(On/Auto), Slow Shutter Speed NR, Color space setting, Interval composite, Histogram, Grid Guide, Depth-of-field indicator, Electronic level indicator

AF&AE available for Auto modes, up to 10 faces

Auto, Multi-P AUTO, Outdoors, Shade, Cloudy, Incandescent 1, Incandescent 2, Daylight, Neutral White, Cool White, Warm White, CTE, CT (Details), M (Manual)

Black&White, B&W (TE), High Contrast B&W, Cross Process, Positive Film, Bleach Bypass, Retro, Miniaturize, Shift Crop, High Key, HDR Tone, Clarity, Brilliance, Slight, Vibrant, Bright, Portrait

Full HD movie with HDMI terminal

Sound: monaural (audio sampling rate : 32KHz, 16bit, stereo)

Resolution: 1920×1080, 1280×720, 640×480

Movie edit functions: Clip Movie File, Save still image from movie

Playback Functions:

Auto Rotate, Highlight Alert, Grid View, Enlarged Display (up to 16×), Slideshow, Protect, Resize, Skew Correct, Level Compensation, White Balance Compensation, Trim, DPOF Setting, Color Moire Correction, RAW Development

SD/SDHC, SDXC memory cards (Conforms to UHS-I standards)

Photo format: JPEG (conforms to Exif 2.3), RAW (DNG),

Video format: MPEG-4 AVC/H.264

Dynamic range: Auto, Weak, Medium, Strong

Noise Reduction: Auto, Manual

Continuous shooting: approx. 4 fps (max. frames at cont. Shoot: 999 frames)
RAW/RAW+: approx. 10 frames

Image Tone: Vivid, Standard, Setting1, Setting2

Release time lug approx. 0.03 sec

Start-up time approx. 1 sec

Wide range of optional accessories

English, French, Germany, Spanish, Portuguese, Italy, Dutch, Danish, Swedish, Finnish, Polish, Czech, Hungarian, Turkey, Greek, Russian, Thai, Korean,Simplified Chinese, Traditional Chinese, Japanese

IEEE 802.11b/g/n

Frequency (Center Frequency)

2412MHz~2462MHz (1ch~11ch)

Authentication: WPA2

Encryption: AES

ISO/IEC14443 TypeA, ISO/IEC14443 TypeB, JIS X 6319-4

(Automatically selected)

13.56MHz

Video output: NTSC/PAL

AV/USB: USB 2.0

HDMI output terminal

Audio output (monaural)

Rechargeable DB-65 lithium-ion battery,

Optional AC Adapter available

Capacity Still*: approx. 290 shots

Playback**: Approx. 190 min.

Movie* : approx. 45 min.

*/** (with rechargeable Lithium-ion battery)

* Recording capacity shows approximate number of shots recorded during CIPAcompliant testing. Actual performance may vary depending on operating conditions.
** According to the result of PENTAX in-house testing

6.3 cm

11.7 cm

3.47 cm

221g (body only), 251g

Windows 8.1 (32bit/64bit)/ Windows 8 (32bit/64bit)/ Windows 7 (32bit/64bit) / Windows Vista (32bit/64bit)

Rechargeable battery DB-65 - 174584

USB power adapter

USB cable

Software (CD-Rom)

Hand strap

Hot shoe cover

Rechargeable battery DB-65 - 174584

Battery charger BJ-6 - 171874

Leather case GC-5 - 175790

Leather case GC-6 - 175800

HDMI cable HC-1 - 173611

Cable switch CA-2 - 172684

Adapter and lenshood GH-3 - 175770

External viewfinder GV-1 - 172780

External mini viewfinder GV-2 - 175090

Wide conversion lens 21mm GW-3 - 175780

External Flash TTL GF-1 - 170434

Leather Hand strap GS-2 - 173381

Neck strap GS-3 - 175810

Neck strap ST2 - 174790