Pentax 645Z Medium Format Camera Body
With a large 51.4MP medium format CMOS sensor the Pentax 645Z camera produces exceptional, true to life images and full HD video, with tilting LCD monitor, magnesium alloy body and dual SD card slots.
£5,499.00
after £0.00 cashback.
@APPLYFORFINANCENOW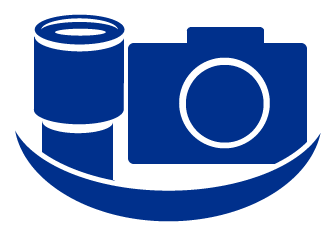 Click here for money saving Pentax 645Z Medium Format Camera Body bundles
Pentax 645Z - Body Only
Distinct Format. Unmistakable Brilliance.
Following on from the Pentax 645D launched in 2010, the new 645Z has retained some of the features such as the weather-resistant, dustproof construction and the general look and feel of the camera. However, much has changed with a newly designed, large CMOS image sensor with 51.4 effective megapixels; a tiltable, high-resolution LCD monitor; a state-of-the-art AF system with a live-view function; a high-precision exposure control system; and a more durable, dependable shutter unit. When using the 645Z, you'll also find it responds much faster to your commands and that the camera features full HD movie recording.
CMOS Sensor 51.4 MP (43.8x32.8mm)
New AF module with 27 AF Points
High precision exposure control RGB 86K pixels
Quick response (continuous shooting 3fps)
Full HD Video
---
Park Verdict
For those looking for the highest level of creativity and image quality, the 645Z is certainly worth considering, with the image results being very true to life.
We Love
Exceptional image quality with 51.4 million pixels
Quick response time
Live View and a tiltable LCD monitor
weather-resistant and dustproof construction

Unsurpassed resolving power and natural atmosphere provided by the large CMOS image sensor.
Resolution and depth of expression brought by the size of the imaging area. This is the reason that medium-format cameras have been chosen for high-end photography that gives the top priority to image quality. The PENTAX 645Z is equipped with a large, 43.8 x 32.8 mm CMOS image sensor. With an imaging area approximately 1.7-times larger than a 35mm full-frame format, a higher degree of the sharpness and ambiance of the scene can be captured. Also, because the depth of field is shallow, the blurring effects can be controlled freely. The PENTAX 645Z is all the more effective and expressive to focus on a single point that you want to express for exciting photos.
51.4 million effective pixels
The PENTAX 645Z has approximately 51.4 million effective pixels. This number of pixels is an absolute advantage when photographing subjects that require high resolution, such as scenery. The difference in sharpness and density of detail comes across clearly even in A3 size prints. Also, as a rich amount of information is included in each shot, tone jumping is less likely to occur, when working with RAW images, letting you boldly change parameters and freely customize the finish without worrying about ruining the image.
Max. ISO 204,800
ISO 6400 ISO 100The ultra high-sensitivity max. ISO 204800 is made possible by delicate and thorough image noise processing through an image processor and image sensor of a high SN ratio. Even at high ISO settings, excellent image quality is possible with reduced noise and outline blurring. Even in the same shooting conditions, the greater freedom for the wider setting of aperture value and shutter speed allows you to express blur and emotion just the way you like.
Image processor PRIME III
The PENTAX latest image processor, PRIME III is used in the 645Z. This processor boasts a maximum processing speed that is approx. five times greater than the PRIME II. So instantaneous processing of the large amounts of data produced by an approx. 51.4 million effective pixels is possible. This processor also contributes to significantly improved performance, such as a faster Instant Review.
Design concept that brings out the full potential of the lens resolution
AA-filter-free
Although false colours and moire are suppressed, low pass filters unfortunately reduce the overall sharpness of image. As part of the design concept this filter was removed from the image sensor unit to give first priority to resolution on the PENTAX 645Z. This construction succeeds in bringing out the full potential of the lens and image sensor's resolution. The unsurpassed resolution representation will resolve individual leaves on trees in a landscape shot.
Lens compensation function
The PENTAX 645Z is equipped with fully featured lens correction functionality. Together with distortion and magnification chromatic aberration, peripheral illumination correction and diffraction correction are newly added. Diffraction that occurs when stopping down the lens during shooting is corrected effectively in the PENTAX 645Z. Additionally, it is equipped with fringe correction for use in processing RAW images. This camera will support the higher quality finish.
Superior image resolving provided by a large and high pixel CMOS image sensor
Fine and smooth gradations
The large CMOS image sensor has ample pixel pitch and output a high SN ratio signal even with a high pixel count. Highlight blow-out and loss of shadow detail are uncommon on the PENTAX 645Z, and tonal changes are reproduced in the high pixel count areas only. The smooth connection between shadows and colours provides images with more detailed descriptions.
Beautiful blurring and rich three-dimensional feel
The main feature of medium-format cameras can also been seen in their blurring effects. The depth of field is shallow and blurring is smooth. Subjects captured with the aperture at its widest setting appear more three-dimensional than even when seen with the naked eyes. These features make the soft, rich three-dimensional expression and atmosphere that are particular to medium-format cameras possible for a deeper significance in photographs.
The mobility-what was missing from medium-format digital cameras.
Quick and responsive operation has been achieved by renewing the entire image processing performance. In addition to Auto Focus, image processing, the operation of Instant Review display has been significantly improved, comparing to the PENTAX 645D. Also equipped with a large-capacity buffer memory the writing time to the memory card has become less, which helps you take a number of RAW-format images smoothly with continuous shooting. These features make it possible to continue releasing the shutter with a comfort that had not been previously possible on medium-format cameras. The PENTAX 645Z is ideal for portrait and moving subject photography.
SAFOX 11
The AF system used on the PENTAX 645Z is SAFOX 11. Diffraction lenses are used in the optical system for aberration suppression. By sharpening images on the sensor, superb focusing precision is achieved. A light source detection sensor is also included for thorough cancellation of even minute influence on AF from specific artificial light sources. This precision focusing and response system perfectly matches the needs of high-resolution images.
F2.8 beam compatible AF
The three AF points at the centre of the screen support F2.8 beam AF. When using a lens with a maximum aperture value of F2.8, a high level of focusing precision is possible. This is especially effective for when you want to make the depth of field extremely shallow or to make severe focus in shots
-3EV compatible AF
By using a high-sensitivity AF sensor, a low luminance limit of -3EV is achieved (25 centre points). Even with darker subjects that are difficult to see, this AF provides smooth and accurate focusing for a greater range of scenes.
27 AF points
27 AF points are available. 25 points are cross-type focus points equipped with line sensors in both the horizontal and vertical directions. The excellent sensing capability of this function applies to all subjects.
Pentax Real Time Analysis System
This feature detects the colour distribution in the screen, subject colour, and its movement, and optimizes automatic linkage and control of AE, AF and white balance. The backbone of this is the scene analysis system that links the approx. 86,000 pixel RGB metering sensor and PRIME III. By comprehensively analyzing scenes, high-precision and consistant shooting is possible.
Approx. 86,000 pixel RGB metering sensor
The PENTAX 645Z uses an approximate 86,000 pixel RGB metering sensor which captures scenes on a real-time basis, detecting brightness, colour, and movement on a scale so fine that it is on a different dimension than the traditional 77 zone metering system. The low-luminance limit is -1EV (ISO 100/55mm, F2.8). This feature achieves a high accuracy of exposure control even with a low illumination.
Multi-pattern Auto WB
The PENTAX 645Z is equipped with Multi-Pattern Auto WB, which divides the screen into small sections and applies the optimal white balance to each. This function resolves the colour temperature differences due to differing light sources, shadow, and sunlight, and provides stable colour reproduction that looks similar to the way scenes appear to the naked eyes.
Dual slot
The dual slots conform to the UHS-I standard. With high-speed writing, buffer clearing time is shortened, contributing to quick shooting. Additionally, files are written sequentially to two separate card slots for recording duplicates, and RAW/JPEG separation. Eye-Fi cards and FLU cards (O-FC1, optional) can also be used.
Note: Eye-Fi and FLU cards with wireless LAN functions can be used in SD2 slot.
Equipped with a tiltable LCD monitor that can be moved -35° to 125°.
The PENTAX 645Z is equipped with an LCD monitor that features a tilt mechanism. It can be moved 35° in a downward direction and 125° upward direction. Incorporating a large 3.2 inch, approximately 1.037 million dot, high-definition, wide viewing angle panel, this feature makes it possible to shoot at low angles and high angles while looking at the Live View display from a more comfortable position. It also features an air gapless construction that suppresses internal reflections. Reinforced glass with AR coating is used for superb visibility, protection from scratches, durability, and is crush resistant.
Live View
This model is equipped with the Live View function which can be used for accurate focus checking on a magnified display (max. 16x). In addition to Contrast AF which obtains extremely accurate focusing, you can set Focus Peaking and Face Detect AF. As effects such as Custom Image and white balance are reflected on the screen, you can expand your range of expression.
Integrated design
The PENTAX 645Z inherits the traditional DSLR style from the PENTAX 645 series in its integrated viewfinder, image sensor unit, and grip. Excellent operational reliability and focus accuracy are achieved so you never have to worry about poor connection with the digital back, or focus errors due to poor mounting. Additionally, by optimizing the weight balance and making the grip shape easy to hold, a medium-format digital camera that offers comfortable hand-held shooting is achieved.
Optical viewfinder
To make the camera body more compact, a trapezoidal prism was used. The mount is tilted forward at 9° from the body, further optimizing the optical route for a shorter overall height. A Kepplerian telescope type is used for the eyepiece optical system, achieving both a high magnification factor and wide angle of view. This viewfinder features a large field of view that rivals that on 35mm full-frame cameras. The field of view is approx. 98%, and the focusing screen is replaceable. A natural bright matte screen is standard, making it easy to capture focus peaks.
High durability mechanism
The PENTAX 645Z is equipped with a high-speed, long-life drive unit that clears durability tests of over 100,000 shots, equivalent to double that of the PENTAX 645D. This not only allows you to shoot a continuous shot but also to shoot people and moving objects that are frequently being shot and to make digital archives, all of which meet the difficult needs of pro photographers.
Dustproof, weather-resistant construction
Anticipating poor conditions encountered in outdoor shooting, this camera features a dust and splash resistant construction. 76 different places including buttons, dials, and covers are carefully sealed to keep out raindrops, humidity, and dust. The same construction is also used on AW lenses. When combined with an AW lens, this camera can shoot even in severe conditions such as. rain fall and dust.
Cold-resistant operation guaranteed to -10°C
This camera was tested in -10°C environments, confirming operation accuracy, stability, responsiveness, and changes in battery status. With this kind of protection, you can always be ready to take the camera into cold environments where the digital devices normally do not work properly.
Magnesium alloy exterior
The camera exterior and tiltable LCD monitor are made of lightweight and high-strength magnesium alloy. This material provides superb shock absorption, and heat dissipation, as well as excellent electromagnetic shielding, high durability and reliability. It stands up to hard use and protects the internal precision mechanisms of the camera.
Aluminum die-cast chassis
To achieve a chassis that supports the flange, viewfinder and optical system of the AF light path, a high level of strength and accurate dimensions are necessary. Die-cast aluminum was used for its high strength, achieving a highly precise assembly and high rigidity. Additionally, the image sensor unit is attached to the chassis via a heat dissipation shield. Heat is released by making the rear section of the chassis a heat sink, reducing noise that occurs due to dark current.
DR II and Dust Alert
The PENTAX 645Z is equipped with DR II (Dust Removal II), to avoid the problem of dust particles. The DRII can effectively remove all dust particles clinging to the surface of the CMOS image sensor unit by vibrating the UV/IR reduction filter with piezoelectric element at supersonic speed.
Movie shooting functions
On the PENTAX 645Z, you can record Full HD movies at a maximum of 60i, and HD movies at a maximum of 60p. Even at the same resolution, when the large image sensor of the PENTAX 645Z is taken advantage of, depiction that overflows with three-dimensional detail can be obtained that rivals cinema camera super 35mm and 35mm full-frame cameras. As you can apply Custom Image such as Cross Process effects, you can create movies with a diverse array of tones. Setting the maximum sensitivity of ISO 3200 for recording is possible. One of the benefits is you can shoot movies with a minimum of lighting. In addition to a built-in stereo microphone, the PENTAX 645Z is also equipped with an external microphone jack (levels can be adjusted).
The compression format is MPEG-4 AVC/H.264, and file format is MOV.
4K interval movies
4K interval movies function is equipped on this camera which lets you take images that were captured for a certain interval and connect them to record as a single movie. Resolution is approximately four times higher than that of Full HD. With this feature you can experience the world of super high-resolution movies. Full HD and HD is also supported.
- The compression format is Motion JPEG, and file format is AVI.
- The shooting interval can be set from 2 seconds to 1 hour, and the shooting time can be set from 14 seconds to 99 hours. The shooting time available for setting will change depending on the shooting interval.
- Max. shutter speed is 1/30 sec.
- To play back a 4K Interval Movie, a computer environment that supports 4K movie playback is required.
RAW/JPEG/TIFF
Recorded format can be selected from RAW, JPEG and TIFF. For RAW images, the PENTAX-original PEF is supported, as well as DNG, which is highly compatible with Adobe applications. JPEG files can be recorded simultaneously with RAW images, and have flexibility in recording size and image quality settings. You can select TIFF when you would like to record with uncompressed format.
*TIFF files can not be recorded simultaneously with RAW and JPEG.

Type

Camera Type

TTL autofocus, auto-exposure medium format digital SLR camera

Sensor

Type

CMOS with a primary colour filter

Size

44mm x 33mm

Total Pixels

approx. 52.99 megapixels

Effective Pixels

approx. 51.4 megapixels

Still

JPEG: L (51M: 8256 x 6192), M (36M: 6912 x 5184), S (21M: 5376 x 4032,) XS (3M: 1920 x 1440)
RAW: L (51M: 8256 x 6192)
TIFF: L (51M: 8256 x 6192)

Sensitivity

Auto:100-204800

(EV steps can be set to 1EV, 1/2EV, or 1/3EV)

Shake Reduction

Image Stabilizer: Lens-shift type (By using SR system lens)

AA Filter Simulator: Moiré reduction using SR unit. OFF/Type1/Type2

Sensor Cleaning

Image sensor cleaning using ultrasonic vibrations 'DR II' with 'Dust Alert' function

Lens

Mount

PENTAX 645AF2 mount with AF coupler, lens information contacts, and power contacts

Usable lenses

PENTAX 645AF2, 645AF and 645A mount lenses

Focusing System

Type

TTL: phase-matching autofocus

Focus System: SAFOX 11, 27 AF points (25 cross-type focus points in the centre)

Brightness Range: EV -3 to 18 (ISO 100, at normal temperature)

Focusing Area Selection Modes :
Spot, Select, Expanded area AF (S, M, L), Zone select, Auto (27 AF Points)

AF Modes

AF Modes: Single AF (AF.S), Continuous AF (AF.C), Focus operation customizable

AF assist

Dedicated LED AF assist light

Viewfinder

Type

Keplerian telescopic trapezoid prism finder


Eye-Relief Length: Approx. 21 mm (from the view window), Approx 24.1 mm (from the centre of lens)

Field of View

approx. 98%

Magnification

approx. 0.62 x (with D FA645 55mmF2.8 at infinity)
approx. 0.85 x (with FA645 75mmF2.8 at infinity)

Focusing screen

Interchangeable Natural-Bright-Matte focusing screen

Diopter adjustment

approx. -3.5 - +2.0m-1

Screen

Type

Tiltable TFT colour LCD monitor featuring an air-gapless structure with an AR-coated, tempered-glass front panel

Size: 3.2 inch

Adjustment: Brightness, Saturation and Colour adjustable

Resolution

approx. 1037K dots

Liveview

LiveView

Type: TTL method using CMOS image sensor

Focus Method: Contrast detection AF (Face detection, Tracking, Multiple AF points, Select, Spot) 
Focus peaking: ON/OFF

Display: Field of view: approx. 100 %, Magnified view (2x, 4x, 8x, 12x, 16x), Grid Display (Grid Style: 4x4 Grid, Golden Section, Scale, Square 1, Square 2, Grid Colour: Translucent black, Translucent white), Histogram, Highlight alert, Rotate display 180°

Shutter

Type

Electronically controlled vertical-run focal plane shutter

Speed

Auto:1/4000 - 30 sec, Manual:1/4000 - 30 sec (1/3 EV steps or 1/2 EV steps), bulb

X-Synchronization

1/125 sec.

Exposure system

Metering

TTL open aperture metering using 86K pixel RGB sensor

Exposure Control

Multi-segment metering, Centre-weighted metering, Spot metering

Exposure Modes

Program, Sensitivity priority, Shutter priority, Aperture priority, Shutter & Aperture priority, Manual, Bulb, Flash X-sync speed, USER1, USER2, USER3

Metering Range

EV -1 to 21 (ISO100 at 55mmF2.8)

Auto Exposure Lock

Button type (timer-control: two times the meter operating time set in Custom Setting),
Continuous as long as the shutter release button is halfway pressed

Compensation

±5 EV (1/3 EV steps or 1/2 EV steps can be selected)

Auto Bracketing

Exposure Bracketing: 2, 3 or 5 frames, Available with Continuous, Self-timer or Remote control

Flash

Modes

Flash On, Flash On+Red-eye reduction, Slow-speed sync, Slow-speed sync+Red-eye, P-TTL, Trailing curtain sync, Contrast-control-sync, High-speed sync, Wireless sync (available with a dedicated external flash)

Flash Recycling Time

Sync Speed: 1/125 sec.

Exposure Compensation

-2.0 to + 1.0 EV

Exposure Parameters

Modes

Mode Selection: Stills: Single frame, Continuous (H, L), Self-timer (12 sec., 2sec.), Remote control (immediately, 3 sec., continuous), Multi-exposure (available with Continuous, Self-timer or Remote control), Interval shooting, Interval composite movie: Remote control, Interval movie record

Mirror Lock-up Shooting: Available with Continuous, Self-timer, Remote control or Multi-exposure

Continuous Shooting:
Max. approx. 3 fps, JPEG ( L:★★★at Continuous H): up to approx. 30 frames, RAW: up to approx. 10 frames, TIFF: up to approx. 12
Max. approx. 4.5 fps, JPEG (L:★★★ at Continuous L): up to approx. 300 frames, RAW: up to approx. 25 frames, TIFF: up to approx. 15

*When the sensitivity is set to ISO100.

Multi-Exposure: Composite mode: Additive, Average, Bright
Number of Shots: 2 to 2000 images

Interval Shooting: Stills: Interval: 2 sec. to 24 hr. Number of shots: 2 to 2000 images Start Interval: Now, Set Time Movie: Recorded Pixels: 4K, Full HD, HD Interval: 2 sec. to 1 hr. Recording Time: 14 sec. to 99 hr. 
Start Interval: Now, Set Time"

Custom Image: Bright, Natural, Portrait, Landscape, Vibrant, Radiant, Muted, Bleach bypass, Reversal film, Monochrome, Cross processing

Cross Processing: Random, Preset 1-3, Favorite 1-3

Noise Reduction: Slow shutter speed NR, High-ISO NR

Dynamic Range Settings: Highlight correction, Shadow correction

Lens Correction: Distortion correction, Lateral chromatic Aberration correction, Peripheral illumination correction, Diffraction correction

HDR Capture: Auto, Type1, Type2, Type3, Exposure bracket value adjustable, Auto align (automatic composition correction function) available

Electronic Level: Displayed in viewfinder and LCD panel (horizontal direction only); Displayed on LCD monitor (horizontal direction and vertical direction)

White Balance

Type: Combination system of CMOS image and light source detection sensors

Fine Adjustment: Adjustable ±7 steps on A-B axis or G-M axis

Auto, Multi Auto, Daylight, Shade, Cloudy, Fluorescent light (D: Daylight Color, N: Daylight white, W: Cool white, L: Warm white), Tungsten light, Flash, CTE, Manual (up to 3 settings can be saved), Colour Temperature (up to 3 settings can be saved), Copying the white balance settings of a captured image possible

Movie

Recording

File Formats: MPEG-4 AVC/H.264 (MOV) *Motion JPEG (AVI) for Interval movie record

Recorded Pixels: Full HD (1920 x 1080, 60i/50i/30p/25p/24p), HD (1280 x 720, 60p/50p/30p/25p/24p)

Sound: Built-in stereo microphones, External microphone (stereo recording compatible), Recording sound level adjustable

Recording Time: Up to 25 minutes; automatically stops recording if the internal temperature of the camera becomes high.

Custom Image: Bright, Natural, Portrait, Landscape, Vibrant, Radiant, Muted, Bleach bypass, Reversal film, Monochrome, Cross processing

Cross Processing: Random, Preset 1-3, Favorite 1-3

HDR *availble only for Inteval movie auto, Type1, Type2, Type3, Exposure bracket value adjustable

Playback

Digital Filter

Base parameter adj, Extract colour, Toy camera, Retro, High contrast, Shading, Invert colour, Unicolor bold, Bold monochrome, Tone expansion, Sketch, Water colour, Pastel, Posterization, Miniature, Soft, Starburst, Fish-eye, Slim

Options

Playback View: Single image display, Multi-image display (6, 12, 20, 35, 80 thumbnails), Image magnification (up to 16x, 1x display and quick zoom available), Grid display (Grid Style: 4x4 Grid, Golden section, Scale, Square 1, Square 2, Grid Colour: Translucent black, Translucent white), Rotated image display, Histogram (Y histogram, RGB histogram), Highlight alert, Auto image rotation, Detailed information display, Copyright information (Photographer, Copyright holder), Folder display, Calendar Filmstrip display, Slideshow, GPS information (Latitude, Longitude, Altitude, Coordinated universal time (UTC))

Delete: Single image, All images, Select & delete, Folder, Instant review image

RAW Development: Development options: Select single image, Select multiple images, Select a folder Development parameters: File format (JPEG/TIFF), Aspect ratio, JPEG recorded pixels, JPEG quality, colour space, Distortion correction, Lateral chromatic Aberration correction, Peripheral illumination correction, Diffraction correction, Colour fringe correction, White balance, Custom image, Digital filter, HDR, Sensitivity, High-ISO NR, Shadow correction

Editing Features: Colour moiré correction, Resize, Cropping (aspect ratio can be changed and tilt adjustment is available), Movie edit (dividing a movie file and deleting unwanted segments), Capturing a JPEG still picture from a movie, Saving RAW Data, Image copy, Eye-Fi image transfer

Storage

External

Dual Card Slot: Sequential save, Save to both (dual save), Separate RAW/JPG, Copying images between slots possible

Storage media: SD, SDHC*, SDXC* memory card, Eye-Fi card, FLUCARD

*UHS-I compatible

File Format

RAW(14 bit): (PEF/DNG), JPEG: ★★★(Best), ★★(Better), ★(Good), RAW+JPEG: available

RAW (PEF/DNG), TIFF, JPEG (Conforms to Exif 2.30), Conforms to DCF (Design rule of Camera File system) 2.0

Special Features

Features

USER Modes: Up to 3 settings can be saved

Custom Functions: 29 items

Mode Memory: 11 items

Button Customization/E-dial Programming:

RAW/Fx Button: One push file format, Optical preview, Digital preview
AF Button: Enable AF1, Enable AF2, Cancel AF
Preview Dial: Optical preview, Digital preview
Illumination Button: LCD panel illumination, Modeling flash, Test flash
E-dials (front/rear): customizable to each exposure mode

Enable/Disable Controls:

Type1: e-dials (front/rear), EV Compensation button, ISO button, AE Lock button, Green button, Exposure bracketing button, AF area button
Type2: e-dials (front/rear), EV Compensation button, ISO button, AE Lock button, Green button,
Exposure bracketing button, AF area button, Four-way controller, AF point change button, OK button, AF button, RAW/Fx button

Text Size: Standard, Large

World Time: World time settings for 75 cities (28 time zones)

AF Fine Adjustment: ±10 step, adjustment for all lenses or individual lenses (up to 20 can be saved)

Copyright Information: Names of 'Photographer' and 'Copyright Holder' are embedded to the image file. Revision history can be checked using the provided software.

Language

English, French, Germany, Spanish, Portuguese, Italian, Dutch, Danish, Swedish, Finnish, Polish, Czech, Hungarian, Turkish, Greek, Russian, Korean, Traditional Chinese, Simplified Chinese, Japanese

Interface

Interface

Connection Port: USB 3.0 (micro B), external power supply terminal, cable switch terminal, X-sync socket, HDMI output terminal (Type D) , stereo microphone input terminal


USB Connection: MSC/PTP

Power

Source

Rechargeable Lithium-ion Battery D-LI90

AC Adapter Kit K-AC132 (Optional)

Performance

Number of recordable images: Approx. 650 images

Playback time: Approx. 400 minutes

*Tested in compliance with CIPA standard using a fully-charged lithium-ion battery under the temperature of 23°C. Actual results may vary depending on the shooting conditions.

Dimensions

Height

117mm

Width

156mm

Depth

123mm

Weight

Approx. 1550 g (including dedicated battery and an SD memory card)

Approx. 1470 g (body only)

Compatibility

PC

Windows 8.1 / 8 / 7 , Vista (32 bit/64 bit)

Mac

Mac OS X 10.9 /10.8 / 10.7 / 10.6

Accessories

Included Software

PENTAX Digital Camera Utility 4 (Ver.4.20)

Kit Content

Rechargeable lithium-ion battery D-LI90
Battery charger D-BC90
AC plug cord
Strap O-ST150
Large eye cup O-EC107
Software (CD-ROM) S-SW150
Hot shoe cover FK,
Body mount cover

Optional

Lithium-ion battery D-LI90 - 39830
Battery charger kit K-BC90E - 39834
AC adapter K-AC132E - 38779
GPS unit O-GPS1 - 39012
645D focusing screen DF-80 WC - 38584
645D focusing screen DG-80 WC - 38582
645D focusing screen DK-80 WC - 38583
Sensor cleaning kit O-ICK1 - 39357
Weatherproof remote control O-RC1 - 39892
Flucard for Pentax 16Go O-FC1 - 38610
Cable switch CS-205 - 37248
Ring flash AF 160FC - 30477
Flash AF 200FG - 30465
Flash AF 360FGZ II - 30438
Flash AF 540FGZ II - 30456
SLR backpack - 50278