Nikon Z 50 Mirrorless Body With Nikkor Z DX 16-50 VR & 50-250 lens
This kit pairs the new DX-format Nikon Z50 mirrorless camera with the Nikkor Z DX 16-50mm VR zoom lens and the 50-250mm f/4.5–6.3 VR Telephoto Lens for a lightweight, sharp and silent combination with quick autofocus and stunning quality
£1,199.00
after £0.00 cashback.
@APPLYFORFINANCENOW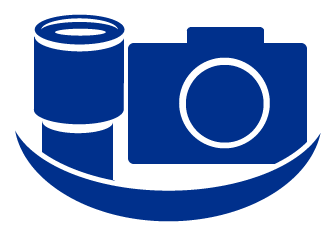 Click here for money saving Nikon Z 50 Mirrorless Body With Nikkor Z DX 16-50 VR & 50-250 lens bundles
Nikon Z50 Camera With 16-50mm Z DX VR & 50-250mm Z DX VR lens Summary
The new Nikon Z50 is the first Z series DX-format mirrorless camera, launched at the same time as two completely new compatible Nikkor Z DX zoom lenses. Offering superb image quality, the all-new Nikon Z50 captures perfectly focused photos and 4K movies that are rich in detail, depth, and colour. It is aimed squarely at both stills and video photographers being is a great hybrid option.
The body is equipped with a high resolution 20.9MP DX-format (APS-C) CMOS sensor, bringing the optical advantages of mirrorless into a robust, compact DX body. Features inherited from the acclaimed Nikon Z7 and Z6 cameras include the wide Z-Mount for lenses, and the fast Hybrid-AF autofocus system. The Z50 also features a sharp electronic viewfinder, a tilting touchscreen, and the deep grip that makes Nikon mirrorless cameras comfortable to hold.
Other eatures include Intelligent Eye-Detection AF, which is ideal for shooting portraits, and up to 11 fps continuous shooting (with AF/AE) for action and sports photography. The Z 50 is fully compatible with the optional FTZ Mount Adapter, which allows F-mount Nikkor DSLR lenses to be utilised. This will appeal to existing DX format photographers who are keen to move to a lightweight mirrorless option, whilst keeping their existing lenses.
The newest addition to the Nikon portfolio has been launched in the form of the Nikon Z 50. With this launch, Nikon have produced the new NIKKOR Z DX 50–250mm f/4.5–6.3 VR lens, which is a perfect compact telephoto zoom lens that allows for fast-focusing with normal to telephoto 50-250mm focal length. This lens will delivery stunning imagery with a feature highlight being its minimum focus distance of just 0.5m, allow you to focus incredibly sharply on subjects that are close to you.
Further, the in-lens vibration reduction allows you to shoot at shutter speeds up to 5 stops slower than otherwise possible, while the silent control ring will make it possible for you to shoot with key functions including manual focus, exposure compensation and aperture control.
Additionally in this Nikon camera and lens kit you will also get the new NIKKOR Z DX 16–50mm f/3.5–6.3 VR, the newest wide angle lens by Nikon. This new lens features fast-focusing with a wide-angle to normal focal length range of 16-50mm, equivalent to a 24-75mm FX format. The key feature of this new Nikon Nikkor Z DX lens is the minimum focus distance of only 0.2m, allowing for super sharp focus on close-up subjects to produce fantastic detail in your images.
The additional in-lens vibration reduction allows for incredibly clear images and record steady video footage – even while filming and walking!
while the silent control ring will make it possible for you to shoot with key functions including manual focus, exposure compensation and aperture control.
Best of all however is the weight and size of this new Nikon Nikkor Z lens, at only 135g and super flat while retracted, it fits right in your pocket and makes it perfect for day to day photography.
Our Verdict
Nikon have designed a fully-featured and well rounded DX-format mirrorless camera to accompany full-frame predecessors, inheriting many of their pro-level features, despite being a mid-level option. The new model will appeal to existing Nikon APS-C DSLR photographers due to the ability to use existing lenses together with two new specifically designed zooms. Newcomers to Nikon mirrorless will be tempted by the high quality 4K video capabilities, advanced AF system as well as the vast ecosystem of lenses and accessories which Nikon has created.
With its' compact form, large touchscreen, attractive price point and host of existing and new lenses, we are sure the Z 50 will be on many of our customers' radar as a serious mirrorless contender.
We Love
Stunning high quality 4K and UHD 120p video with time-lapse and slow motion
Silent mode for discreet shooting, perfect fro street, portraits or weddings
Tilting LCD for versatile stills and movies along with selfie filming for Youtubers
Fast autofocus with eye detect system for accurate portraits
Compact, lightweight system perfect for travelling