Canon XC10 Pro Camcorder
A compact lightweight 4K digital camcorder offering many features from the Cinema EOS range, ideal for the independent film maker
RRP
£1,599.99
£1,399.00
after £0.00 cashback.
@APPLYFORFINANCENOW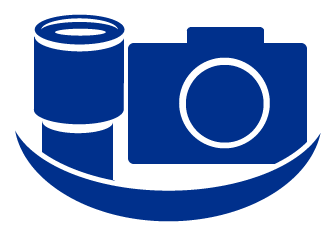 Click here for money saving Canon XC10 Pro Camcorder bundles
June 2016 Firmware Upgrade
A firmware upgrade to the Canon XC10 in June 2016 adds the following additional features and improvements to this product.
AF performance improvement. Double the AF speed without losing any focus accuracy.
MP4 video capture to the SD card.
Additional shutter speed settings to help reduce flicker in certain environments. (1/30 using PAL, 1/25 and 1/50 using NTSC)
A compact lightweight digital video and still camera offering pro quality 4K recording, the XC10 borrows many features from the Cinema EOS range and represents an ideal solution as a small stand-alone camera for the independent film maker, or conversely can be the perfect partner in a supporting role within larger productions.
Able to integrate straight into workflows, or productions with existing Cinema EOS cameras, the XC10 records UHDTV standard (3840 x 2160) 4K footage to an internal CFast 2.0™ card (removeable) at up to 305Mbps, or Full HD (1920 x 1080) footage to an SD card at up to 50Mbps, with pro-standard 4:2:2 colour sampling for high resolution performance.
Rich colours, a trademark of the existing range of Cinema EOS cameras, with a high ISO of up to 20,000, ensures consistently excellent results in low light conditions, and a 12-stop Wide Dynamic Range, provides vivid detail in both highlights and shadows.
A specially developed 10x optical zoom lens, complete with Canon's class-leading image stabilisation technology means shooters have the freedom to capture a diverse range of scenes in professional 4K quality, whilst a versatile 27.3-273mm focal range (35mm equivalent, in video mode) means videographers can easily switch between capturing sweeping scenes, to intimate close ups with a single lens.
Pros and enthusiasts alike can change between movie recording and still image shooting at the touch of a button, capturing high quality 12.0 MP images, or extracting 8.29 MP stills from 4K video footage.
Stunning 4K video and 12MP stills from one compact camera
High bit rate XF-AVC files, great for post production
Seamlessly integrate with professional workflows
Get creative with fast and slow motion recording
Built-in Wi-Fi for easy browser/smart device control
---
Park Verdict
A new 4K camcorder from Canon which blurs the lines between pro and enthusiast products, equally at home in the hands of either the XC10 is set to become an essential part of any serious Cinema EOS film makers inventory.

We Love
4K capability
Versatile lens
Compact dimensions
Unleshng 4K recording for enthusiasts Bostng outstanding market ledng image quality, trdtonlly ssocted with larger cameras, as well as the flexibility and ese of use of trdtonl compact cmcorders, the XC1 delivers consstently breth-taking results. its advanced mgng engine - powerful combnton of speclly developed " CMOS sensor and Canon's new DGC div5 image processor - gves both buddng flmmkers or experenced pros the blstering speed and quality they deMind to capture 4K Video, t wide range of vrble bt rtes.able to ft semlessly into workflows, or productons with existing Cnem eOS cameras, the XC1 can record UHDTV standard (841 x 61) 4K footage to in internal CFst .1 crd t up to 15Mbps, or Full HD (91 x 181) footage to in sD crd t up to 51Mbps, with pro-standard 4:: colour smplng for High resolution performance. The XC1 delivers rch colour, synonymous with Cnem eOS cameras, with High sO of up to 1,111, ensuring excellent results in low light conditions, and -stop wide dynamic range, providing vivid detail in both Highlights and shdows. shooters have the freedom to capture diverse range of scenes in professional 4K quality Using speclly developed 1x opitcal zoom lens, complete with Canon's clss-ledng image stabilisation technology. with versitile 7.-7mm focal range (5mm equivalent, in Video mode) Videogrphers can easily swtchabetween capturing sweepng scenes, to intmte close ups with Single lens. Pros and enthusiasts like  can chngeabetween move recording and still image shooting, capturing High quality .1 map images, or extractng 8.9 map stills from 4K Video footage.
Uncompromising design, optimised for easy shootingThe XC1 redefines theaboundres of advanced compact cmcorder design, with body thait's instantly intutve to use. Once in your hand, you'll fnd rottng grip that supports vrety of shooting styles, as well as essentl feature controls t your fngertps, includng manual zoom and focusing ring. Designed to match any shooting preference, the cmcorder features 7.66cm vr-angle touch LCD, with 11% field coverge, providing drectacaciaess to the menu system through smple set of cross keys, while in included opitcal loupe viewfinder, that fts the LCD, offers more trdtonl shooting experence.
Fostering cretvty with expert workflows professional Videogrphers can easily integrte the XC1 into existing producton kts and workflows, thanks to its portfolo of professional standard codecs and recording modes. Canon's new XF-VC H.64 codec supports recording in both 4K and Full HD quality, enblng easy integrton into andustry- standard non-Lner edt systems. Canon Log gamma also enbles maximum freedom in post-producton edtng and processing and semless quality mtchng with content shot on Cnem eOS cameras. additionlly, Videogrphers can freely shoot in 4K, and alter down convert to Full HD, to create Higher quality end product, and enble greater flexibility in the edtng process. selecton of slow and fst moton recording modes - includng up to 11x fst moton in 4K/Full HD, and up to/4x slow moton in HD - as well as intervl shooting provide further cretve opportuntes. The XC1 is also W-F comptble; enblng remote control of key features v browser, smrtphone or tablet - securing its position is in essentl prt of any Cnem eOS Video shooter's toolkt.
XC1 Key benefts:
Stunnng 4K Video and map stills from one compact camera High bt rte XF-VC fles, great for post producton Semlessly integrte with professional workflows Get cretve with fst and slow moton recording Built-n W-F for easy browser/smrt devce control
mge Sensor

Sensor

-nch CMOS

System

Byer pttern Filter

Totl pixels per sensor

.6MP

effectve pixels per sensor

Video Mode: 8.9MP (840 x 60); stills mode: map (4000 x 000)

Minimum alluMinton

UTO MODe: PL
50.00: pprox. 5. lux (t /50 sec. shutter speed)
5.00P: pprox. .68 lux (t /5 sec. shutter speed)
manual Mode, PL
50.00/5.00P: pprox. 0.05 lux (shutter speed / sec.)

horizontal resolution

600 lnes or more (4K recording), 800 or more (Full HD recording)

Lens

Zoom rto

0x

Focal length

Video Mode: 8.9 - 89mm (7.-7mm 5mm equivalent)
stills Mode: 4: - 4. -4mm,/ : - 5 - 50mm, /6:9 - 7. - 7mm (approx.)

Minimum focus distance

50cm cross entre zoom range; pprox. 8cm t wide Micro setting

ND Filter

Yes, Single density Built-n. /8 (-step) equivalent

Zoom control

manual. 5mm converson mrkers provided

Focus control

F, face detection and tracking, Push F, F (Photo Mode) manual focus ring
Touch Focus function.

rs control

uto, manual v control wheel

perture range

f/.8 - f/5.6 (W-T)

Filter diameter

58mm

Lens elements/groups

Groups of 4 elements

perture blades

8 blade diaphragm. Mechncl shutter Built n.

mge stabilization system

opitcal (lens shft) + electronc stabilisation.
Move Mode S optons: dynamic S, standrd S, Powered S

digital zoom

No digital Zoom. x digital Teleconverter v assgnble button

mge Processor

Type

DGC div 5

Smplng ccurcy

YCC 4::

Bt depth

8-bt

recording

Video storge med

4K: CFst .0 crd; Full HD/Photo: SD crd (Clss 0 recommended for 50Mbps)

Cpcty

Depends on crd used

recording time

Depends on crd cpcty. 4K: CFst .0 64GB pprox. 5 Min @05Mbps.
Full HD 64GB SD crd pprox. 70 Min @50Mbps

recording fle format

material exchnge format (MxF)

recording format

Video format: xF-VC. Compresson format: mapeG-4 VC/H.64

recording frame rte (PL model)

4K recording: 05Mbps/05Mbps t 5.00P
Full HD recording: 50Mbps t 50.00P; 5Mbps t 50.00/5.00P

Slow/Fst moton

Yes: /4x - 00x speed . frame rte s 5.00P

ntervl Record

Yes, Photo Mode only

frame Record

No.

Pre Record (cche record)

Yes, n Full HD mode to SD crd only. 5 Second pre-record time

Scn Reverse

No

HD->SD converson

No

nternl data Trnsfer

No

Photo storge med

SD crd

Stll image quality

8.9 - map depending on format

System

Montor Pnel

monitoring Pnel Type

Cpctve touch screen LCD

Size

-nch /7.66cm

Dots

approx. ,00,000

mge quality  adjustiments

brightness, Bcklight

djustable

Yes. -xs prllel hnge mechanism

Wveform Montor

No

Focus ssst

mangnification.  are selectable v touch screen

Pekng

Yes, Red, blue or yellow selectable

Zebr

Yes. 70% or 100%, selectable

Mrkers

Yes. horizontal or grd mrkers white or grey

eVF

Size

No eVF. opitcal loupe viewfinder attachment for LCD screen suppled

nputs/Outputs

udo n

Built-n stereo Microphone, .5mm stereo Min jackexternal Microphone

Hedphone output

.5mm Stereo Min jck

Video montor output

No

HDM

Yes. Output only

HDM Video Output (recording Mode)

Colour Brs (HD output only)
cameraMode: (Dependent on cpbltes of external recording devce)
05Mps/05Mbps: 840x60 (5.00P)
90x080 (50.00P/50.00) 70 x 576: 50.00P
50 Mbps: 90 x 080 (50.00P/50.00) 70 x 576: 50.00P
5 Mbps: 90 x 080 (50.00P/50.00) 70 x 576: 50.00P





HDM Video Output (Plybck Mode)

PL
4K move plybck : 840x60/5.00P: 90x080/50.00P/50.00
70x576/50.00P
HD move plybck: 90x080/50.00P/50.00
70x576/50.00P



USB

Yes Min-B, H-speed, Output only

HD/SD-SD output

No

time code

Yes, v HDM

Genlock

No

Component out

No

V terMinl

No

DC nput

Yes

Remote Control TerMinl

No

Colour Brs

Yes. PL Model: eB/SMPTe. can be output v HDM

Msc

Tlly lmp

Yes

ccessory shoe

Yes, Hotshoe with synch contct for Canon Speedlte

Custom key

No

Custom Dl

No

shooting functions

exposure

exposure metering

Move mode: standrd, spotlight, bcklight
Photo mode: evlutve, centre-Weighted, spot

exposure compenston

-.0 - +.0 stops n / stop increments (photos) and /4 stop increments (moves)

uto exposure mode

UTO/Programmed e (P)/Shutter-prorty e (Tv)/perture-prorty (v) / SCN (Portrt /Sports /Nght Scene /Snow /Bech /Sunset /Low light / Spotlight / Freworks)

exposure Lock

Yes (n Compatable modes)

uto Gn Control setting

Yes.

uto Gn Control limit

8.5dB

SO sensitivity

Move /Photo: SO 60 - 0000
Move Mode with Canon Log or wide DR selected: 500 to 0000

Gn setting

0.0 - 4.0dB
t the fine gn setting: ny setting n 0.5 ncrement between 0.0 dB and 4.0 dB
Move Mode with Canon Log or wide DR selected: 9.0 dB (8.5 dB t fine gn setting) to 4.0 dB

Shutter speed

Control Modes

manual, Shutter Prorty e (Tv), auto Slow Shutter On/Off

Shutter speed

Move Mode: /, /, /4, /5, /6 to /000 sec. (n /4-step increments)
Photo Mode: 0.5 sec., 0.4 sec., 0. sec., /4 - /000 sec. (n /-step increments)

Shutter angle

No

Slow Shutter (SLS)

Yes

Cler Scn

No

nfrred

nfrred shooting mode

No

Built-n R lmp

No

W-F ∓ GPS Specifications

Wireless LN standards

80.b/g/n (.4GHz bnd) / 80./n (5GHz bnd* )
*5GHz bnd not available n Qtr

Supported W-F functions

Photo Mode: Plybck (n browser) from SD crd; Downlod and sve imges to user terMinl devce v web browser.

Supported Browser for Remote operation

internet explorer, Sfr (OS), Sfr (Mc OS),
ndrod standrd browser

Remote operation Control features

perture, Focus, WB, Shutter Speed, SO/Gn, shooting Mode, Strt/Stop recording

live view image resolution

camera setting mode: 680 x 8; Smplfed setting: 84 x 60

uthentcton Systems

Open/WP-PSK/WP-PSK

encrypton

WeP64, WeP8, TKP, eS

GPS nformaton (optional ccessory)

Lttude/Longtude/elevton, Coordnted universal time (UTC)

white balance

uto

YeS

Preset

6 Presets: Dylight, Shde, Cloudy, Tungsten (ncndescent lamps or hlogen bulbs), Fluorescent H (-wvelength type fluorescent), Fluorescent (white fluorescent)

Shockless WB

Yes

manual setting

Set , Set (Defult 5,500K)

time Code

Countup system

Regen/Rec Run/Free Run/Preset (Non-Drop frame)

Strt value setting

"00:00:00:00", Set/Reset selectable

udo

recording

Lner PCM (ch, 6 bt, 48 kHz)

udo Scene (Moves)

standrd/Musc/Festvls/Speech/Meetngs/Forest
and Brds/Nose Suppresson/Custom setting*
(*) Custom setting cnnot be selected n auto mode.

udo settings (Move Mode)


Built-n Mc Wnd Screen: auto High/uto Low/Off
nternl mc ttenutor: auto / On / Off
Built-n Mc Frequency: Response: Norml, low-range boostng, low-range cuttng,
mid-range boostng, low and High-range boostng
Built-n Mc directionlty: Monurl / Norml / wide / Zoom: MC tt. auto / On / Off : MC Low Cut. On/Off: udo limiter, On/Off: udo compressor: High/Low/Off


accessories

Suppled

Lens hood, (Loupe) viewfinder Unt, Remote Controller (RC-6), Bttery Pck LP-e6N, High Speed HDM cable (HTC00/S), compact Power unit C-570, C cable, nterfce cable (FC-00PCU/S), Shoulder Strp

optional

Canon Bttery charger LC-e6/LC-e6e
GPS recever GP-e,
Canon Speedltes (70ex , 0ex (wth Video light), 40ex , 580ex , 600ex-RT) - and curtn synchronston and Wireless functions not supported,
Canon PROTeCT Filter 58 mm, Canon ND4-L Filter 58 mm, Canon ND8-L Filter 58 mm

Bttery

Bttery Type

LP-e6N (7.v,865 mh) suppled

Power consumption

approx. Mx. recording: 6.0W/Plybck: 4.W

Continuous recording time

approx.: 0 Mins (maximum) / 75 Mins(typcl)


Mscellneous

Dimensions

approx. 5x0xmm (body only)
pprox. x5x8mm (wth viewfinder unit and lens hood)

Weight (camera only)

approx. 90g

Weight (fully equpped)

approx. 040g (wth lens hood, bttery, CFst .0 crd and SD crd)

Opertng Temperture range

approx. 0C to 40C, 85% (reltve humidty)
pprox. -5C to 45C, 60% (reltve humidty)

Dsclmers

Specifications  are gven for PL verson of the camera. NTSC verson available n pproprte regons

dynamic S not possible when recording n 4K or Using Slow ∓ Fst Moton mode

n 4K rec. mode /4 x and / x speed not possible to CFst .0 crd. n Full HD to SD crd, /4 x rec s 80 x 70.

recording time to CFst .0 crd. 05Mbps, t 5.00P, PL mode

ll Specifications are subject to chnge without notce