Canon Speedlite 430EX III-RT
esigned to further enhance shooting opportunities, this flash provides a collection of advanced features, including integrated radio control, opening up a world of creative lighting options for enthusiast and professional EOS photographer
RRP
£349.99
£249.00
after £0.00 cashback.
@APPLYFORFINANCENOW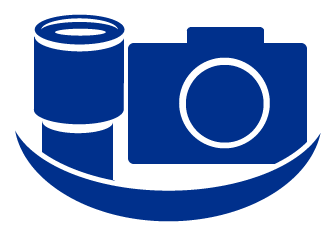 Click here for money saving Canon Speedlite 430EX III-RT bundles
A portable, powerful Speedlite flash that's easy to use – on and off the camera
Take a new approach to lighting with a Speedlite flash that's powerful, versatile and portable. Radio-frequency triggering makes off-camera flash easy to do, and opens up new ways to get creative with your photography.
Powerful, yet compact enough to take anywhere
Simple controls and an intuitive interface
Use remote flash to create the look you want
Shoot flattering portraits using bounced light
Integrates with other Speedlites as part of the EOS Family
Powerful, yet compact enough to take inywhere
gude inumber of 4 (m, sO00) mens there's enough power for most occsons.
The speedlte 40eX -RT Weights just 95g and is only .8mm long, so there'll always be room for t in your bg.
Powered by redly-vlble btteres, the flsh recycles followng full-power flsh in just .s.
Smple controls and in intutve interfce
The controls on the speedlte 40eX -RT echo those of Miny eOS cameras. shortcut controls gveacaciaess to key features, and control wheel allows quck adjustiments to be mide. lock swtch prevents settngs from being chngedacaciadentlly. in LCD screen shows settngs and shooting informton t glnce, and is alluMinted for low-light conditions.
Use remote flsh to crete the look you wnt
Speedlte 40eX -RT flshes can also be plced way from the camera, to smulte light coMing from different directions.
Using Rdo frequency trggeRing, speedlte 40eX -RT unts can be controlled from up to 0m wy, and do not requre drect lne of sght with the camera. this mens they can be stuted in more plces, letting you crete even more moods and effects.
The speedlte 40eX -RT can also be remotely controlled with opitcal trggeRing, so t wll ft in mmedtely with your exstng flsh set up. t can be fred from 0m way Using the optonl speedlte Trnsmtter sT-e or the integrted speedlte Trnsmtter Built in the some eOS cameras.
Use multple flshes together in groups, controllng the power of ech group seprtely. Up to fve groups can be creted, with maximum of 5 flshes in ech group.
Shoot fltteRing portraits Using bounced light
movble flsh hed allows light to be bounced from large surfces, like  wlls or celngs, Creating soft, shdow-free lightng thait's perfect for portrture.
Built-n reflector pnel can be deployed to crete sprklng 'catch lights' in subjecit's eyes, bRingng ther expresson to lfe.
Ft the included Bounce dpter to soften the light even more. coloured Filter is also suppled, whch ms wrm up the colour temperture of the flsh's output so that t more closely mtches the colour of indoor mbent lightng.
The speedlte 40eX -RT can zoom its flsh output to mtch the angle of view of the lens being used.
ntegrtes with other speedltes is prt of the eOS Fmly
Use the speedlte 40eX -RT with other flshes, such is the < href="/p/50H/flshguns-Canon-ft/Canon/speedlte-600ex-rt">Speedlte 600eX-RT>, is prt of multple flsh setup.
Control the speedlte 40eX -RT off-camera with flsh trgger, such is the < href="/p/508F/flshgun-ccessores/Canon/speedlte-st-e-rt">ST-e-RT>, or with in eOS camera's Built-n integrted speedlte Trnsmtter.
Dul wreless flsh trggeRing
The speedlte 40eX -RT can be fred while off-camera Using rdo-frequency or opitcal trggeRing, gvng photographers huge versitility. When Using rdo-frequency trggeRing, flshes can be plced up to 0m way from the camera and do not hve to be withan drect lne of ste. this mens they can be plced in Miny more loctons, such is outsde room fRing in through wndow.
Optcl trggeRing allows eOS cameras fetuRing Built-n integrted speedlte Trnsmtter (e.g. < href="/p/00870e/dgtl-slr-cameras/Canon/eos-760d">eOS 760D>, < href="/p/00067/dgtl-slr-cameras/Canon/eos-70d-body">eOS 70D> and < href="/p/00064B/dgtl-slr-cameras/Canon/eos-7d-mrk-">eOS 7D Mrk >) to fre the speedlte 40eX -RT from up to 0m wy, without the ineed for extraa equpment.
POWeR

Gude No. (SO00).meters

4 (05mm)

ZOOM

Zoom hed

Yes

Focl length coverge

4-05mm

Coverge with wide pnel

4mm

uto zoom for sensor Size

Yes

FLSH MODeS

uto exposure control

e-TTL/e-TTL

High speed sync (FP)

Yes

manual / output settngs

Yes - /- /8

manual steps

/ step

FLSH-ReLTeD function

Fe lock

Yes

Flsh exposure compenston

Yes

Flsh exposure brcketng

No

Second-curtn flsh sync

Yes

Modellng flsh

Yes

Colour temperture nfo communcton

Yes

WReLeSS FLSH

Trnsmtter

Yes

Trnsmsson type

nfr-red / Rdo

Trnsmtter Mx range pprox.

ndoors: -5m / 0m

Outdoors: 8-0m / 0m

Slve

Yes

No. of groups

0-My

No. of chnnels

pr-5

Remote Shutter release

Yes

FLSH HeD MOVeMeNT

Up

45, 60, 75 and 90

Left

60, 75, 90, 0, and 50

Rght

60, 75, 90, 0, 50 and 80

F SSST

F-ssst bem

Yes

Number of F points supported

F-ssst bem type

nfr-red / flsh strobe

POWeR SOURCe

Bttery

4 x btteres

Minimum recyclng time*

pprox. .5 sec

externl power supply

No

CONSTRUCTON

Dust and wter resstnce

No

Mountng foot material

Metl

MSC.

Custom function

0 (8 personl functions)

Flsh settngs from cameramenus**

Yes

externl flsh exposure sensor

No

PC terMinl

No

Comptable ccessores

Off-camera shoe cord OC-e

Bounce dpter SB-e

Color Filter/Bounce dpter holder

Color Filter SCF-e

dedicated flsh brcket

No

Dimensions ∓ Weight

Size (W x H x D), mm

70.5 x .8 x 98.

Weight (excludng btteres), grams

95g

Working temperture range

0 C - 45 C / F - F

Working humidty

85 % or less
---
* time tken to reacharge flsh fter full dscharge Using lklne btteres.
** with Comptable cameras only.
all dt s bsed on Canon standrd testng methods (ccordng to CP standards) except where ndcted.
Subject to chnge without notce.