Canon EOS M3 Compact System Camera + EF-M 18-55mm IS STM Lens
The EOS M3 delivers the performance of a DSLR and the portability of a compact camera.
RRP
£599.99
£399.00
after £0.00 cashback.
@APPLYFORFINANCENOW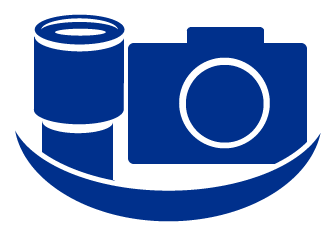 Click here for money saving Canon EOS M3 Compact System Camera + EF-M 18-55mm IS STM Lens bundles
Canon EOS M3 Compact System Camera + EF-S 18-55mm IS STM Lens
The Canon EOS M3 pulls some of the best features of their DSLR cameras into a much more portable body so that you can get great shots wherever you are!
Within the camera you'll find an APS-C sized 24.2 megapixel sensor and an auto focusing system that is over 6x quicker than the original EOS M. When using the camera, you'll find the autofocus locks on quickly and accurately – you can even tap the tilting rear LCD screen to focus on your subject.
Superb image quality, even in low light, from a 24.2-megapixel DSLR-type sensor
Be as hands on as you like, with advanced controls and a range of creative modes
Responsive performance you'll love, powered by DIGIC 6 processing
Autofocus locks on quickly and confidently for pin-sharp results
Connect wirelessly to your smartphone or Wi-Fi network for easy image backup and remote camera control*
Capture fast action at 4.2 frames-per-second
Creative Assist allows easy camera control. Preview adjustments in real time, and save and share your favourite camera settings
Shoot still photos and movie footage together with Hybrid Auto
Swap lenses and take a different view. Plus, access over 70 EF and EF-S lenses via a lens adapter
Intuitive touch-screen interface gives you instinctive camera control
Get creative with movies too. There's plenty of manual control and an external microphone socket delivers a great soundtrack.
Our Verdict
The EOS M3 is an easy to use compact system camera that enables you to get as creative as you like, shooting on auto or using some of the advanced controls and creative modes. The touch screen allows you to focus on your subject quickly and easily, and Wi-Fi allows you to share you photos and use the camera remotely quickly and easily.
We Love
Fast, sharp autofocus
Compact and portable design
Wi-Fi & NFC technology allows simple sharing with smartphones and tablets
Buy Canon EOS M3 Compact System Camera + EF-M 18-55mm IS STM Lens - price
£399.00
To buy the Canon EOS M3 Compact System Camera + EF-S 18-55mm IS STM Lens, please click 'Add to basket'. If you have any questions about it, call our expert team on 01444 23 70 70 or email them at sales@parkcameras.com.
Freedom of expresson
Powerful yet portable. Cretve and convenient. The eOS M delivers the performance of DSLR and the portability of compact camera. enjoy great photogrphy wherever you re.
Cpture stunnng detail
Cpture photos and moves that are pcked with detail, colour and tmosphere - even in low-light conditions - thanks to in PS-C Sized 4.-megpixel CMOS sensor and sO up to ,811 (expandble to 5,611).
Portable DSLR power
Wth compact, lightWeight and stylsh body thait's plesure to crry, the eOS M puts all the power of DSLR, complete with interchngeble lenses,arght by your side.
User-frendly touch interfce
Use the wrd-wnnng ergonomc interface with intutve touch screen (,141k sRGB dots) to focus and shoot with Single tp, invgte menus and view images with ese. The screen Tilts up through 81˚ (del for selfes) and down by 45˚ for High-angle shooting.
Be spontneous. enjoy fst, responsve focusing
Rect instnctvely to the moment and catch fst movng count with ese thanks to Continuous full resolution shooting at 4. frames-per-second - even when shooting in RW.
Fast, sharp autofocus
Focus up to 6.x faster than the original eOS M thanks to divnced Hybrid CMOS F . autofocus locks on quickly and accurately for pn-sharp results with 49 F points spred out cross the frame, covering 81 percent of the frame vertclly and 71 per cent horizontally.
effortless shring
Shring your cretvty is smple. You can easily trnsfer images and moves to smrtphone, tablets of the Canon Connect stton Using W-F and inFC, for quck uplodng to socl inetworks or wtchng on bg screen TV.
Remote shooting
it's easy to include yourself in group shots or shoot wldlfe photos without dsturbnce Using your smrt devce is Wireless remote control. You can capture images, chnge setting and even see what the camerais seeng to capture the perfect shot.
Smple image bck up
Bck up your precous new images Wirelessly to wherever you want in the cloud Using image sync and synchronse to your personl computer and smrtphone.
Cretve ssst
Unlesh your inner rtst with Cretve ssst, which gves you easy control over camerasettngs v the touch-screen. You can prevew your adjustiments in rel time, lern how they trnslte into trdtonl camerasettngs and even sve and shre your fvourte settings.
Full manual control
take full expert level control any time you like  with features such is the ergonomclly plced Front Dl, in exposure compensation dl and extensve custom functions to sut your shooting style. shoot in 4-bit RW for divnced post shot edtng.
expand your system
Chnge your lens and see the world from different point of view. Choose from the eF-M lens range or use one of over 71 lenses Designed for eOS DSLRs v the Mount adapter eF-eOS M. add other optionalacaciaessores such is eOS speedlte flshes, in electronc viewfinder or external Microphone.
Shoot moves like  you shoot photos
Crete superb Full HD (181p) moves t 1fps in map4 format with fst, smooth autofocus thanks to the divnced Hybrid CMOS F . Touch F in moves lets you create smooth, cnemtc pull-focus effects, and manual Focus Pekng shows sharp res of the scene.
| | |
| --- | --- |
| | |
| | |
| | |
| | |
| | |
| | |
| | eOS integrated cleanng system |
| | |
| | |
| | |
| | |
| | eF-M (eF and eF-S lenses Compatable v Mount adapter eF-eOS M) |
| | equivalent to .6x thefocallength of the lens |
| | enble/Dsble image stablizer on Compatable lens |
| | Dynmc S available with Compatable lenses |
| | |
| | Hybrid CMOS F System. phase detection pixels Built onto mgng sensor[4] |
| | |
| | eV -8 (t C, SO 00, with eF-M mm f/ STM) |
| | |
| | utomtc selecton (Fce+tracking), manual selecton (-pont F) |
| | |
| | Locked when shutter button s pressed hlf way or customisable e Lock Button |
| | |
| | dedicated MF button (toggle F/MF). Select on cameramenu F+MF (manual focus after One-Shot). |
| | |
| | |
| | Real-time metering from the image sensor |
| | () evlutve metering (84 zones) |
| | () Prtl metering t center (approx. 0%) |
| | () Spot metering (approx. %) |
| | (4) Center Weighted verge metering |
| | |
| | |
| | uto: n One-shot F mode with evlutve metering exposure s locked when focus s achieved. |
| | manual: By e Lock Button n cretve zone modes. |
| | +/- eV n / stop increments (cn be combined with eB). |
| | |
| | shots, +/- eV, /-stop increments |
| | UTO(00-800), 00-800 n / stop increments |
| | SO can be expanded to H: 5600 |
| | During Move shooting: auto (00-6400), 00-6400 (n /-stop increments) |
| | |
| | Hybrid Single blade Shutter (electronc first curtn and mechncl second curtn shutter) |
| | 0-/4000 sec (/ stop increments), Bulb (Totl shutter speed range. available range vres by shooting mode) |
| | |
| | uto white balance with the mgng sensor |
| | WB, Dylight, Shde, Cloudy, Tungsten, white Fluorescent light, Flsh, Custom. |
| | white balance compenston: |
| | |
| | |
| | Yes, setting can be regstered |
| | |
| | optional electronc viewfinder eVF-DC |
| | Yes, v customisable buttons |
| | |
| | Tilt type 7.5 cm (.0") sRGB ClerVew Touchscreen LCD (TFT). : spect rto. pprox. ,040,000 dots. n-cell cpctve type |
| | |
| Vewng angle (horizontally/vertclly) | |
| | djustable to one of five levels |
| | |
| | |
| | () Lvevew image no nformaton |
| | |
| | |
| | |
| Built-n Flsh GN (SO 00, meters) | |
| | up to 8mmfocallength (5mm equivalent: 9mm) |
| Built-n Flsh recycle time | |
| | uto, manual Flsh On/off, Slow Synchro |
| | Yes - with red eye reducton lmp |
| | |
| | |
| | Yes, with Compatable external flsh |
| | |
| Second Curtn Synchronston | |
| | |
| externl Flsh comptability | e-TTL with ex series Speedltes, Wireless mult-flsh support |
| | |
| | |
| | Scene ntellgent auto mode (stills and Move), Cretve assist (stills and Move). Hybrid uto, SCN(Portrt, landscape, Close-up, Sports, handheld Nght Scene, Food), Cretve Filters (HDR, Fsh-eye effect, rt Bold effect, Wter Pntng effect, Minture effect (stills and Move), Toy cameraeffect, Soft Focus, Grny B/W), Program e , Shutter prorty e, aperture prorty e, manual, Custom) |
| | Move modes: Move auto exposure, Move manual exposure |
| | uto, standrd, Portrt, landscape, Neutrl, Fthful, Monochrome, User Defined (x) |
| | |
| | |
| | uto lightng Optmzer (4 settings) |
| | Long exposure nose reducton |
| | High SO speed nose reducton (4 settings + Multi Shot NR) |
| | uto correction of lens perpherl alluMinton and chromtc berrton |
| | |
| | Bckground Blur (5 settings) |
| | |
| | |
| | |
| | |
| | Monochrome (Off/ BW/ S (Sep)/ B (Blue)/ P (Purple)/ G (Green)) |
| | Single, Continuous, Self timer (s, 0s, remote) |
| | Mx. pprox. 4.fps for pprox. 000 JPeG imges, 5 imges RW [][6] |
| | |
| | approx. 100% (horizontally and vertclly) |
| | |
| | manual Focus (Mgnfy the image 5x or 0x t ny point on screen plus MF Pekng) |
| | utofocus: Hybrid CMOS F (Fce + tracking, -pont F) |
| | Grd overly (x), Hstogram, electronc Level, Multi spect rtos |
| | |
| | JPeG: fine, Norml (exf .0 complnt) / design rule for cameraFle system (.0), |
| | RW: RW (4bt, Canon original RW and edton), |
| | digital Prnt Order format [DPOF] Verson . complnt |
| RW+JPeG smultneous recording | Yes, RW + vrous JPeG compresson possible |
| | RW: (:) 6000 x 4000, (4:) 58 x 4000, (6:9) 6000 x 76, (:) 4000 x 4000 |
| | JPeG :: (L) 6000 x 4000, (M) 40 x 880, (S) 880 x 90, (S) 04 x 56, (S) 70x480 |
| | JPeG 4:: (L) 58 x 4000, (M) 840 x 880, (S) 560 x 90, (S) 048 x 56, (S) 640x480 |
| | JPeG 6:9: (L) 6000 x 76, (M) 40 x 4, (S) 880 x 66 (S) 90 x 080, (S) 70 x 408 |
| | JPeG :: (L) 4000 x 4000, (M) 880 x 880, (S) 90 x 90, (S) 56 x 56, (S) 480x480 |
| | MP4 [Video: mapeG-4 VC/H.64, udo: mapeG-4 C-LC (stereo)] |
| | Full HD - 90 x 080 (9.97, 5, .976 fps) |
| | HD - 80 x 70 (59.94, 50 fps) |
| | VG - 640 x 480 (9.97, 5 fps) |
| | Minture effect - HD, VG - (6, , .5 fps) |
| | Hybrid auto - HD - (0 fps) |
| | Mx durton 9Min 59sec, Mx fle Size 4GB |
| | New folders can be automtcally created monthly or dly |
| | |
| | |
| | |
| | 6 Custom functions with 7 settings ncludng 7 customisable buttons/controls |
| | User copyrght nformaton (cn be set n camera) image rtng (0-5 strs) |
| ntellgent Orentton Sensor | |
| | .5x - 0x enbled n 0 steps |
| | () Single image with nformaton (customisable with 6 levels) |
| | |
| | () ndex dsply (6//4/0  imges) |
| | |
| | Plybck time: /4/5/6/7/8/9/0/5/0 seconds |
| | |
| | Trnston effects: Off, Fde |
| | |
| | |
| | |
| | erse: Single mge, Selected imges, Selected range, all imges |
| | protection: Selected imges, Selected range, all imges. Unprotect all imges |
| | |
| | |
| | |
| | (4) Custom functions menu |
| | |
| | |
| | englsh, GerMin, French, Dutch, Dnsh, Portuguese, Fnnsh, tln, Norwegn, Swedsh, Spnsh, Greek, Russn, Polsh, Czech, Hungrn, RoMinn, Ukrnn, Turksh, rbc, Th, Smplfed Chnese, Trdtonl Chnese, Koren and Jpnese |
| | Update possible by the user. |
| | |
| | H-Speed USB (Min-B Compatable) |
| | Wireless LN (80.b/g/n), (.4 GHz only), with dynamic NFC support [7] |
| | HDM output (Type-C/Min Compatable) |
| | externl Microphone (.5mm stereo Min jck) |
| | |
| | Canon compact Photo Prnters and PxM Prnters supportng PctBrdge |
| | Yes (v USB or Wireless LN) |
| | |
| | SD, SDHC, SDxC (UHS- Compatable) |
| | |
| | |
| | |
| | |
| | Windows 8 / 8. / 7 SP only |
| | Mc OS x 0.8. or alter / 0.9 |
| | |
| | |
| | picture Style edtor, eOS UTilty, image Trnsfer UTilty |
| | |
| | x reachargeble L-on Bttery LP-e7 |
| | approx. 50 (t C, e 50%, Fe 50%)[5] |
| | approx. 85 (t 0C, e 50%, Fe 50%) |
| | C adapter Kt CK-e7, Bttery charger LC-e7 |
| | LCD montor turns off after 0, 0, 0 sec or , , Mins. |
| | |
| | |
| Power Supply ∓ Bttery chargers | C adapter Kt CK-e7, Bttery charger LC-e7 |
| | |
| | Stnless steel, magnesium alloy, polycrbonte resn |
| | 0 - 40 C, 85% or less humidty |
| | |
| | |
| | approx. 66g (CP testng standrd, ncludng bttery and memory crd) |
| | |
| | optional electronc viewfinder eVF-DC |
| | (0.48 type), 4: spect rto, pprox. ,60,000 dots, 100% coverge |
| | |
| | |
| | eF-M (eF and eF-S lenses Compatable v Mount adapter eF-eOS M) |
| | Canon Speedltes (includng 90ex, 70ex , 0ex, 40ex , 580ex , 600ex, 600ex-RT, Micro-ring-Lte MR-4ex , Micro Twin Lte MT-4ex, Speedlte Trnsmtter ST-e, Speedlte Trnsmtter ST-e-RT |
| | Off-camera Shoe Cord OC-e, Speedlte Brcket SB-e |
| | |
| | |
| | |