Canon PowerShot G1 X Mark III Compact Digital Camera
The premium compact Canon PowerShot G1 X Mark III camera features an APS-C sensor capable of DSLR-quality with 24.2 megapixel photographs and Full HD video, plus a host of exciting new features.
Special Offers
Eligible for £90.00 cashback
. You pay £1,119.00 today & claim £90.00 from
Canon
.
RRP
£1,119.99
£1,119.00
after £90.00 cashback.
@APPLYFORFINANCENOW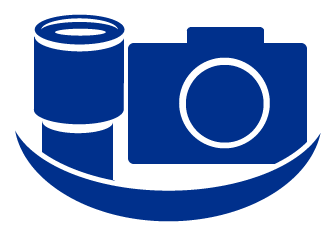 Click here for money saving Canon PowerShot G1 X Mark III Compact Digital Camera bundles
Canon Powershot G1 X Mark III Compact Camera Summary
Flagship Canon Compact Camera
24.2 Megapixel APS-C Sensor
DIGIC 7 Image Processor
35mm Equivalent focal length of 24-72mm
3x Optical Zoom
Max Aperture Range: f/2.8 - 5.6
Dual Pixel CMOS AF
7fps in continuous mode with AF
ISO Range: 100-25,600
Full HD 1080p Video Capture at 60p
Built-in flash
3.0" Vari-Angle TFT LCD Touchscreen
2,360k-dot Electronic Viewfinder
Wi-Fi, NFC and Low Energy Bluetooth Technologies for Wireless Connectivity
GPS via connection to smartphone app (provided the phone has GPS)
Battery Life: 200 shots
Weight: 401g
Dimensions (W x H x D): 115 x 77.9 x 51.4mm
Our Verdict
The Canon PowerShot G1 X Mark III has broken new ground as the flagship compact camera from Canon by making some major internal changes to an already fantastic camera, yet squeezing it into a body that is lighter and thinner that its predecessor.
The most significant change, and the one which will have the greatest effect, is the inclusion of an APS-C sensor, which combined with the DIGIC 7 processor acts as the brains of the operation. This sensor type is usually the staple of interchangeable lens cameras, and as such is capable of higher dynamic range, and subsequently higher quality images.
A difficulty for compact cameras in this age is standing out from those cameras within smartphones which are also ever-improving, yet one strong argument for these types of cameras is the larger sensors and specialist optics housed within. The PowerShot G1 X Mark III is a perfect answer to why smartphones still can't compete with the image quality provided by a traditional 'point-and-shoot' camera.
The fixed lens has a focal length of 15-45mm which provides a 35mm equivalent of 24-72mm, which provides a nice focal range through the spectrum of wide-angle to telephoto. A max aperture of f/2.8 at wide angle focal ranges makes for some good low-light potential, which will also be bolstered by the impressive ISO range that can be achieved thanks to the larger sensor.
It also isn't restricted to photography, with some of Canon's heavy hitting video technology making it into this great little camera. Dual Pixel CMOS AF makes for better focusing in film plus the touch-and-drag capabilities via the camera's 3.0-inch LCD touchscreen, and adoption of 5-axis image stabilisation in movie mode will help output some excellent Full HD 60p videos too.
Whilst it is an impressive camera for those who only want a compact camera as their main choice, it is also an excellent option for DSLR or Mirrorless Camera owners who want something a bit less cumbersome on the odd occasion.
We Love
The APS-C Sensor will be responsible for excellent image quality
Fits in your pocket, packs a punch with a raft of technical features
An ideal second camera for those used to carrying around something larger
Dual Pixel CMOS AF, 5-axis Stabilisation and Touch and Drag AF in video mode
NEW Canon PowerShot G1 X Mark III First Look + Sample Images
Canon Powershot G1 X Mark III Compact Camera Features in Detail
DSLR-level image quality
The Canon PowerShot G1 X Mark III builds upon the Mark II with an even larger sensor housed in the compact body, with a much improved image output of 24.2 Megapixels. It features an APS-C sized sensor, producing DSLR rivalling images coupled with the 3x optical zoom and DIGIC 7 processor helping to perform rapidly and precisely in low light.
Improved low-light performance
The inclusion of a larger sensor doesn't only improve the dynamic range from this compact camera, but enables it to perform even better in situations where light is an issue. The maximum aperture range of f/2.8-5.6, plus the DIGIC 7 processor sees an ISO range increase from the Mark II of 100-25,600.
3x Zoom Lens
With a 35mm equivalent focal range of 24-72mm, the 3x zoom lens offers a flexible range of focal lengths to ensure that the G1 X Mark II is a versatile compact camera capable of shooting in a host of environments. The maximum aperture of f/2.8 at wide-angle is perfect for creating background blur, with bokeh further enhanced by the larger sensor size giving greater depth of field too.
Capture the moment with video
Full HD videos with a 60p frame rate are further enhanced by a flurry of in-built technologies in this compact camera, including the much heralded Dual Pixel CMOS AF which gives responsive focusing plus 4-stop stabilisation to improve handheld shooting. Alongside this feature, the central EVF plus Touch and Drag AF on the rear LCD touchscreen gives users a massive advantage when recording decisive moments.
Thanks to the 5-axis Advanced Dynamic Image Stabilisation, you can shoot incredibly detailed moview and achieve smooth, steady footage even when running.
Electronic Viewfinder
The EVF features a 2,360k-dot resolution to enhance the experience when viewing through the viewfinder, making it easy to compose your shot through the screen and to get a genuine representation of what your final composition will actually look like. This technology has come a long way in recent years, and Canon have enhanced their offering to keep up with the latest offering in the EVF field.
Wireless Connectivity
Use the Canon PowerShot G1 X Mark III's Low-Energy Bluetooth to conrol the camera remotely and track your journey using GPS via mobile, plus connect via Wi-Fi to a variety of smart devices. Expand creativity via an optional waterproof housing and use creative modes to capture the world in new, unique and engaging ways.
Buy Canon PowerShot G1 X Mark III Compact Digital Camera - price
£1,029.00