Canon EOS-1D X Mark III DSLR Body
hen conditions are tough, the light is poor but the pressure's on, the EOS-1D X Mark III lets you capture winning images before the competition. It's the ultimate creative toolkit, with superb low-light performance, deep learning AF and 5
Special Offers
Receive a

£500

Trade-In Bonus

when you trade up to 1DX III. Effective price

£

. Contact us on 01444 237070 for more details.
£6,499.00
after £0.00 cashback.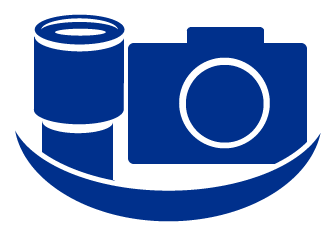 Click here for money saving Canon EOS-1D X Mark III DSLR Body bundles
Canon EOS-1D X Mark III DSLR Body Summary
The mark III features a series of upgrades specifically for professional and advanced amateur users, combining the best from both mirrorless and DSLRs in a true hybrid camera body. Specifications include:
Including Sandisk CF Express card reader, 64gb Sandisk CF Express Card.
New 20.1 megapixel full-frame CMOS sensor with huge dynamic range and ISO 100-102,400 expandable.
DIGIC X image processor for blazing speed, face recognition and superb image quality
Real-time, lag-free optical viewfinder shows events as they happen
Up to 20fps continuous shooting in Live View mode and at 16fps when using the optical viewfinder, buffering up to 1000 images with just two seconds to clear memory.
Deep-learning autofocus
Programmed with real-world data from professional photographers. Subject lock even when foreground distractions enter the frame.
5.5K Raw video
Capture superb quality video footage with complete colour grading versatility.
4K/60p video
Record full-frame video at up to 4K resolution at 60 fps with 120fps in Full HD.
Smart controller
Adds fast intuitive AF point selection, even when wearing gloves, ideal for fast moving subjects.
Dual Pixel CMOS AF
Focuses with lightning speed when shooting stills, and smoothly when capturing video
Gigabit Ethernet and built-in Wi-Fi and Bluetooth
Connect from anywhere to send data to your client.
Our Verdict
Canon are pulling out all the stops with the extremely impressive Mk III EOS-1D X. For anyone working within sports, action or wildlife, this camera is a substantial upgrade with specific features aimed squarely at the most demanding professionals. The introduction of new autofocus algorithms, versatile ways of acquiring subjects and blistering speeds will tempt many existing and new users to this DSLR. Multimedia professionals benefit from 4K 60p recording, which satisfies most movie requirements today, along with RAW internal recording of 10-bit Canon Log. Dual CFexpress cards ensure storage keeps up with these new speeds and are independently controllable for stills or video recording.
Tight deadlines can be met with a host of faster connectivity options including Gigabit Ethernet and built-in Wi-Fi plus low energy Bluetooth. Transferring large, high resolution stills and video is now both quick and easy. Familiar ergonomics and impressive durability have been developed, along with several user friendly design updates for improved workflows. The sheer amount of Canon lenses and accessories available to compliment this new body provide users with a huge ecosystem, able to meet the demands of any working professional.
We Love
Blistering speeds at up to 20fps with 1000 shot buffer
Updated AF technology for relentless subject acquisition and tracking
Fast, easy and secure data transfer
High quality internal RAW and 4K video recording at 60p
Magnesium Alloy construction with weather sealing
Canon 1DX Mark III Review New King of DSLR
Canon EOS-1D X Mark III DSLR Body in detail
The EOS-1D X Mark III offers an host of upgrades over the mark II ensuring the flagship DSLR outperforms even the most accomplished systems. In Live View there are 525 AF areas using the Dual Pixel CMOS AF system. This covers 90% x 100% of the brand new 20.1MP image sensor for true full-frame AF capabilities. This uses the same autofocus algorithm as the optical viewfinder, ensuring photographers get enhanced flexibility when framing subjects, whether a race car on the track or a bird in flight.
The 1D X Mark III also supports significantly faster frame rates with the new Digic X processor with full AF and AE, using either the optical viewfinder (up to 16fps mechanical shutter) or Live View (up to 20fps both mechanical or electronic shutter). In addition to this are the camera's dual CF express card slots, which enable 1000 shot buffering with just two seconds to clear the buffer. This blistering speed ensures the needs of the most demanding professionals are met whatever subjects they are shooting. The dual card slots in the 1D X III can be assigned individually to either still photos or video for ultimate speed and flexibility.
Videographers can bring stories to life with full-frame 4K resolution at 60p. This presents a true hybrid camera for professionals working on multimedia projects, saving the amount of gear they need to bring to assignments. Capture 5.5K RAW footage in-camera, which opens up new creative possibilities for any assignment.
File transfer is both quicker and more secure than ever with Gigabit Ethernet, built-in Wi-Fi as well as low power Bluetooth connectivity. Built in ethernet is twice as fast as with the 1D X II. You can also connect to two Wi-Fi networks. If one goes down, the camera picks up other network automatically and continues file transfers. Add the optional WFT-E9 for enhanced 5GHz 802.1ac.
The new DSLR body is a clear example of Canon's commitment to continually pushing the boundaries of innovative imaging and advanced technology. The magnesium alloy body retains impressive build quality and durability, which will be instantly useable having similar ergonomics to the previous generation. Weather sealing has been prioritised with upgraded protection from water, dust and humidity. Innovative button illumination allows photographers to easily see camera controls in dark conditions. Additional controls for selecting AF points are have been added, built into the AF-ON button. This enables photographers to change AF points on the fly for a greatly improved workflow as well as the addition of glove-friendly touchscreen functionality. For ongoing performance the EOS 1D X Mark III now boasts over double the battery life over the mk II version, at up to 2850 shots.
• New AF sensor - 28x more resolution than the predecessor
• New AF algorithm with deep learning - Track with more consistent head detection, recognising the faces of athletes even when they are obscured by goggles or helmets.
• Massive AF coverage with 191 AF points
• -4 EV
• New 20.1MP CMOS sensor
• Dual Pixel CMOS AF - 90 x 100% coverage (width x height)
• 525 selectable AF areas
• The low-pass filter has had a complete redesign, which now preserves fine detail and clarity
• Higher ISO Performance - Stills: 100-102400 expandable.
• 10 bit HEIF files - Shoot even higher image quality with no concurrent increase in file size, compared with JPEGs.
• Optical Viewfinder - 16fps AF and AE with virtually no blackout
• Lightning fast 20fps in Live View
• Dual CFexpress cards - capture 1,000 shots in a continuous burst. Can be assigned individually to either still photos or video.
• Gigabit Ethernet, built-in Wi-Fi and Bluetooth - faster, more accurate and more stable than previously. The Bluetooth is low energy and the built in ethernet is twice as fast as 1D X II.
• Touch and Drag AF and AF frame movement (like a mouse upside down). Touch the AD on button to move the focussing frame. Activate AF on whilst holding button down.
• The camera automatically disables the vertical controller when you're shooting horizontally to avoid accidental movements.
• IPv6 support
• Voice tag during transfer
• Improved setting wizard with offline configuration
• IPTC / network setting with APP.
• FTP wizard
• Film recording at 4K/60p
• 10-bit Canon Log
• Internal RAW Recording
• 5.5K Raw video
• 12-bit RAW
• Dual-Pixel CMOST AF for movie
• RAW internal recording
• Magnesium Alloy Body
• Illuminated buttons
• Dramatically improved battery life (approx. 3,000 – 1D X II was around 1,210)
• Camera doesn't heat up when shooting, like other products do
• 3.2", 2.1 million dot LCD touchscreen