Used Rokinon 16mm F/2 ED AS UMC E Mount Lens
Video
Technical Specifications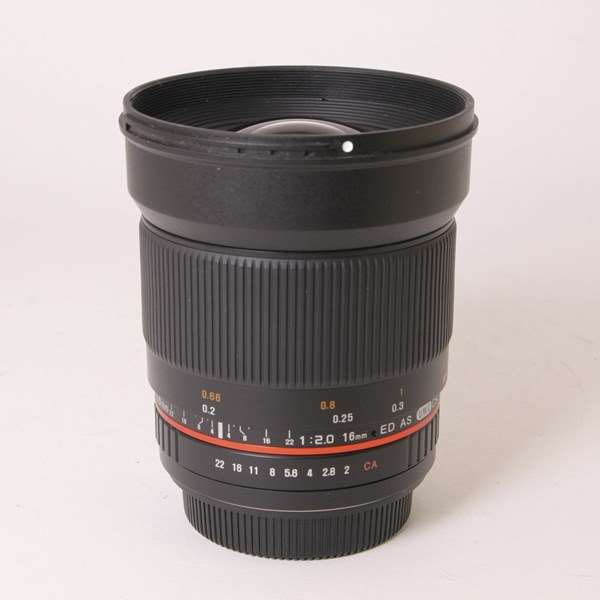 Used Savings
Product Code: UP-ULT-2413035
All of our products are individually photographed so you know exactly what product you are buying.
Used Rokinon 16mm f/2 ED AS UMC CS Lens Canon EF
Condition: Good Un-Boxed
Condition notes:
There is a small amount of fine dust inside the lens which should not affect the image quality.
This item comes with the following:
Both Front & Rear Lens Caps
Lens Pouch
Peace of mind with our 6 month warranty.
Tested by our team of photographers!
WAS £399.00
NOW
£134.00
SAVE £265.00