We offer a 3 working day, next working day and same working day sensor cleaning service. If you are interested in booking a sensor clean, please call us on 01444 237070 or CLICK HERE to find out more and book your sensor clean.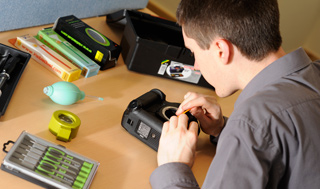 In both our stores, we offer a professional print service, with prints available to take away within an hour. You can order photo prints, enlargements and a range of photo gifts. In both stores we can print from CD, memory card, USB dongles, your mobile phone and even from Facebook! In our Burgess Hill store, we are also able to develop and print your 35mm and APS film.
Digital prints can also be printed from the comfort of your own home on a desktop, and you can then collect them in store, or we'll deliver them for you. CLICK HERE to load this service on your desktop, or on a smartphone or tablet, please CLICK HERE.
Photo Restoration
At Park Cameras, we can bring your old or damaged photos back to life with our restoration service. Simply bring your photograph to one of our stores and a member of our expert team will give you a free quote. As each photograph is unique, quotes can vary depending on the extent of the damage. Prices start from £15.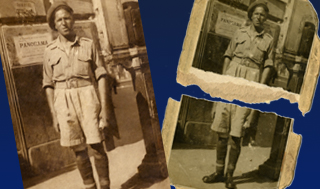 At Park Cameras, you can avoid the hassle of using a booth, and get a professional passport photo. We are able to cater for those requiring photos for a number of different needs, including UK Passports, ID Cards, Bus Passes, and even for foreign passports / visas, such as an American passport.
We are also able to cater for images of any age – even babies! For further details on our passport photo service, please CLICK HERE.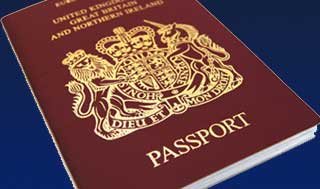 Have you run out of ideas to give someone for a special occasion? Why not consider a Gift Voucher from Park Cameras?? We have a range of gift ideas for those where photography is a job, passion or hobby. For further details, please CLICK HERE.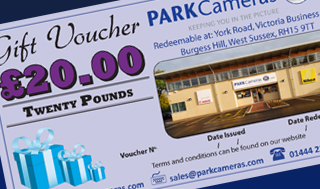 At Park Cameras, we want to give you added piece of mind with your purchase as we know how easy it is to accidentally damage things. If your product is damaged accidentally or breaks down after the manufacture's guarantee expires, thanks to The Park Cameras Extended Warranty (Provided by Domestic and General, the UK's leading warranty provider) you will enjoy that same level of cover for a total of 3 years. For further details, please ask a member of our team in store, call us on 01444 23 70 70 or CLICK HERE.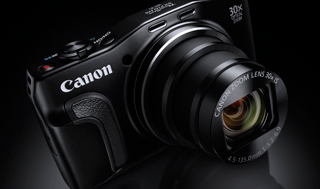 At our Burgess Hill store, we have a full equipped studio as well as a team of experienced pro photographers. We have various options available to cater for your needs, whether you want portraits of families, children, pets, fashion etc. Our standard portrait sessions normally last an hour at times to suit you. Please CLICK HERE to see the current options available. If there is a service you wish but do not see, please call us on 01444 23 70 70 to discuss your needs.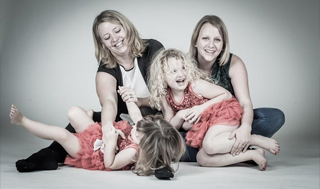 We pride ourselves in supporting UK Government Agencies, Education and Business through our knowledgeable corporate team, who are dedicated to providing the finest service and addressing the specific needs of our clients.
As a corporate client we understand you require a more personal, bespoke service and the reassurance that equipment is ready from stock and accurately dispatched on time, every time. We are happy to provide quotes or tenders and always endeavour to have an answer for you within 24 hours of enquiry.
Please contact us to find out how we can help you bring value to your business: Phone: 01444 23 70 50 Monday to Friday 9.00am – 5.30pm or e-mail: b2b@parkcameras.com.