Panasonic Lumix GX8 Digital Camera + 14-42mm Lens Black
The Panasonic GX8 is a new addition to the LUMIX G range of compact system cameras, featuring a new 20.3 megapixel sensor with the fantastic 14-42mm Lumix lens
RRP
£1,099.99
£697.00
after £0.00 cashback.
@APPLYFORFINANCENOW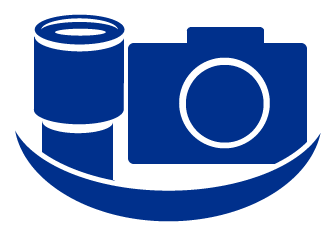 Click here for money saving Panasonic Lumix GX8 Digital Camera + 14-42mm Lens Black bundles
The Panasonic GX8 is a new addition to the LUMIX G range of compact system cameras, featuring a new 20.3 megapixel sensor (the highest picture quality of any LUMIX G), dual Image Stabilisation, a tillable Live Viewfinder and 3.0" Free-angle LCD screen.

Similar to some other cameras in the Panasonic LUMIX G range, the GX8 also features 4K photo and 4K video. Using 4K photo, you'll have 30 photos per second at your disposal, so you can never miss a shot and capture the perfect shot from even the most fleeting moment. This feature allows you to select individual frames as stunning photos.

With this camera, Panasonic have made a number of improvements over the older GX7, increasing the burst rate to 8fps, increasing the ISO sensitivity range (200-25,600 extended) and making the body itself a little more rugged, as it is dustproof and splash proof.

NEW 20MP Sensor
NEW Dual I.S
NEW Tiltable LVF
SPLASH / DUST PROOF - Magnesium Alloy Body
4K PHOTO / 4k VIDEO
NEW Free-Angle Monitor
Contrast AF with DFD Technology
8 fps / AFC 6 fps Burst Shooting
Max. ISO25600 Extended ISO100
Wi-Fi with NFC QR Code Connection

---
Park Verdict
With the GX8, Panasonic have made a camera that keeps the popular styling from GX7, but have added a whole range of features to help improve your photography. Including 4K video and photo on this camera not only delivers a high quality result for your movies (even if you export your footage filmed in 4K to a Full HD TV), but also allows you to exact individual frames from a video sequence to then share or print, capturing the 'perfect moment'. Compact and lightweight with a more rugged design than previously, it's ideal to fit in your bag discreetly to take anywhere.

Read our handy guide to choosing the right memory card for your 4K camera
We Love
4K Photo / Video
Magnesium alloy body makes the camera feel great when in your hands
Built-in Wi-Fi and NFC technology for easy image sharing
Tiltable, touchscreen LCD monitor.
1.The Dual I.S.(Image Stabilizer) – Innovative Handshake Correction System
The LUMIX GX8 integrates Dual I.S.(Image Stabilizer)* 1 for the first time in LUMIX G digital camera to gain more powerful handshake correction. Conventionally, image stabilizer in the camera (Body I.S.) and the interchangeable lens(Lens I.S.) can be switched. However, with the new Dual I.S., both Body I.S. and Lens I.S. work at the same time to take maximum advantages of both stabilizers not only in wide angle shooting but also in tele end. With max.3.5x (wide) / 1.5x (tele)*2 wider correction angle , you can get clear handheld shot even in low-lit situations where shutter speeds tends to be slower. Panasonic LUMIX G DSLM (Digital Single Lens Mirrorless) Cameras offers a wide variety of digital interchangeable lenses and most of them are going to comply with Dual I.S. in LUMIX GX8*3.

For video recording, 5-Axis HYBRID O.I.S.+(Optical Image Stabilizer Plus)* 4 which has been fostered in the Panasonic's long-time professional video camera development, corrects complex movement for stable imagery.
*1 For photo.
*2 DMC-GX8 with H-FS14140, in comparison with the effect of conventional LUMIX G digital interchangeable lens with O.I.S.
*2 Firmware update is required for some lenses.
*3 For video recording except for 4K.
2. Unprecedentedly High Picture Quality in the History of LUMIX Cameras
The DMC-GX8 integrates the newly developed Digital Live MOS Sensor that achieves highest ever image quality in the history of LUMIX G digital cameras. By increasing the resolution from 16.0-megapixel (GX7) to 20.3-megapixel, higher descriptiveness is achieved. The faster digital signal readout enables higher speed burst shooting. Moreover the DMC-GX8 features 1/3 step wider dynamic range than DMC-GX7 to suppress washout even in high contrast situations. The combination of the Digital Live MOS Sensor and the Venus Engine achieves clear image rendering with minimum noise even in low-lit situations and stunning picture quality in its natural way - that is what LUMIX aspires for.
The image processor Venus Engine with quad-core CPU enables high speed signal processing. Optimizing the combination design of the sensor, the imaging engine and the low-pass filter enhances the resolution by approx. 15% in comparison with DMC-GX7. The aperture filter is capable of controlling over wider frequency range. It adjusts the amount of sharpness according to the frequency level, resulting in faithful stereoscopic effect. The advanced Multi-process NR (Noise Reduction) applies effective noise reduction and detail processing according to each component frequency. Plus, newly added Random Filter granulates chromatic noise to be blended into the image even more naturally. As a result, the max. ISO 25600 is achieved. The Venus Engine also improves color reproduction with accurate evaluation of each color even it is similar not only in color phase but also in saturation and luminosity. In addition, the Venus Engine in GX8 excels in diffraction compensation to make the result image crisp and clear even shot with small aperture.
3. 4K Capability Bringing the Evolution in Videography/Photography – 4K Video and 4K Photo
All LUMIX G cameras, especially the DMC-GH4, are renowned for their capability of high quality video recording. The DMC-GX8 records stunningly smooth, high-resolution QFHD 4K video in 3840x2160 at 30p(60Hz) / 25p(50Hz) or 24p in MP4 unlimitedly* in addition to the full-HD 1,920 x 1,080 60p (60 Hz) / 50p (50 Hz) videos in AVCHD Progressive or MP4 (MPEG-4 / H.264) format with practical full-time AF.
Taking advantage of 4K video recording performance, users can enjoy "4K Photo" with DMC-GX8. With the 4K Photo, users can capture the fleeting photo opportunities at 30 fps in 8-megapixel equivalent resolution by cutting a frame of the most photogenic timing out of the 4K burst file to save as a photo. Three exclusive functions are integrated to make the 4K photography even easier; 4K Burst Shooting, 4K Burst S/S (Start/Stop) and 4K Pre-burst. The 4K Burst Shooting allows almost *unlimited shooting at 30 fps, which can be used just like a photo burst shooting. The 4K Burst S/S (Start/Stop) mode starts consecutive shooting with a single press of a shutter button and stops it with the second press, which is more suitable for the shooting opportunities requiring longer waiting time. The 4K Pre-burst automatically records a total of 60 images right before/after the shutter release.
All these functions in 4K Photo enables saving pictures in 8-megapixel equivalent high resolution; 3840x2160 (16:9), 3328x2496 (4:3), 3504x2336 (3:2), 2880x2880 (1:1) without missing the spur-of-the-moment. Notably photos shot with 4K Photo mode has an EXIF information and can be handled just as the images shot with normal photo shooting.
4. Stunning Mobility Supported by Mechanical Advancements
The DMC-GX8 boasts large, tiltable LVF that boasts highest ever magnification ratio of approx.1.54x / 0.77x (35mm camera equiv.) in the history of LUMIX G digital cameras. It also features 2,360K-dot high resolution and 100% field of view. High-precision, high-speed dual OLED (Organic Light-Emitting Diode) displays for LVF (Live View Finder) and rear monitor.
It also features an eyepoint of approximately 21 mm, which offers high visibility with comfort for users wearing glasses. The tiltable LVF offers extraordinary angle of view with unique shooting style – looking down into the viewfinder to level the camera straight on the subject. Thanks to the newly designed large eyecup, the visibility of LVF is dramatically improved. Adoption of OLED for the LVF and rear monitor achieves high speed response with minimum time lag of less than 0.01 sec as well as 10,000:1 high contrast which allows users check white washout or black shadows more precisely. Also, Users can customize the settings of color or brightness as they prefer. Now the excellent visibility comes closer to OVF. On the other hand, live view image can be displayed in monochrome through LVF which emphasize the contour when using Focus Peaking.
Adopting a static-type touch control system, the free-angle 3-inch rear monitor with 1040K-dot high resolution features approx.100% field of view. It rotates by approx.180-degree and tilts up by approx. 250 degree, making it easy to shoot from high or low angle even in vertical composition.
To be tough enough to withstand even heavy field use, the DMC-GX8 adopts rugged design with a main structure composed of magnesium alloy full diecast front/rear frame. It also features splash / dustproof construction thanks to the sealing onto every joint, dial, and button.
To further enhance the controllability, the DMC-GX8 newly comes with an exposure compensation dial in addition to the front/rear dials, which lets users set -5EV to +5EV. Users can change settings such as aperture, shutter speed with the front/rear dials and can also customize the assignment of functions as well as on Fn buttons. Furthermore, it is also possible to make a temporary shift of dial functions with Dial Operation Switch. For example, users can adjust white balance with a front dial and set ISO with a rear dial while choosing the shutter speed or seeing the noise effect, which is helpful in the complex lighting situations. Either AFS/AFC/MF can be switched with the dedicated focus lever.
5. The Top Level of AF Performance among Conventional DSLRs and Mirrorless Cameras
The Contrast AF in DMC-GX8 achieves even higher speed, higher precision focusing with digital signal communication at max. 240 fps. Furthermore, the DFD (Depth From Defocus) technology*1 calculates the distance to the subject by evaluating 2 images with different sharpness level while consulting the data of optical characteristics of the current lens in a moment. As a result, the DMC-GX8 achieves ultra high speed AF of approx.0.07 sec*2. This improvement benefits more as focal length increases. The speed of burst shooting is dramatically faster than the predecessor DMC-GX7, boasting high speed burst shooting at 8 fps (AFS) / 6 fps (AFC) to capture fast moving subject just in-focus.
The Low Light AF makes it possible to set focus on the subject more precisely even without AF assist lamp in extremely low-lit situations to -4EV, which is as dark as under the moonlight. Plus, the DMC-GX8 integrates Starlight AF which allows users to shoot a star in the sky at night with auto focus. This can be achieved by accurate calculation of contrast value in a smaller AF zone.
Focus detect area is increased from 23 (DMC-GX7) to 49 points for more flexible composition together with Custom Multi AF mode in which users can freely select the blocks to focus out of the 49 focusing area. In addition to the conventional Face Recognition AF, the DMC-GX8 newly incorporates Face / Eye Detection AF which automatically sets focus right on the eye of human face. With the Pinpoint AF, users can magnify the target area to set precise focus. With the new algorithm of AF Tracking, not only the color but also the size and motion vector of the target are recognized, enabling the camera to lock on the subject even more securely. The result is the AF tracking performance of approx.200% or greater which refrains the camera from losing the subject*3.
*1 Contrast AF with DFD Technology works only with Panasonic Micro Four Thirds lenses.
*2 In AFS, at wide-end with H-FS14140 or H-HS12035 (CIPA).
*3 Panasonic comparison with DMC-GX7.
6. Other Features
Max.1/8000 Sec High Shutter Speed (Mechanical Shutter) - The DMC-GX8 offers highest shutter speed at max. 1/8000 sec not only to capture spur-of-the-moment of fast moving subject but also to use high-speed lens with open aperture even in outdoors to give impressive defocus.
Max.1/16000 sec High Shutter Speed (Electronic Shutter) NEW - The DMC- GX8 offers highest shutter speed at max. 1/16000 sec (electronic) not only to capture spur-of-the-moment of fast moving subject but also to use high-speed lens with open aperture even in outdoors, to give impressive defocus.
Easy Wireless Connectivity via Wi-Fi® with Smartphones ADVANCED - The DMC-GX8 integrates Wi-Fi® connectivity (IEEE 802.11 b/g/n) with NFC (Near Field Communication) technology camera to offer more flexible shooting experience and instant image sharing with easy operation. Once connecting the camera and smartphone/tablet installing Panasonic's dedicated application software Panasonic Image App for iOS / Android, users can shooting / browsing / sharing images remotely.
RAW data development in Camera - The DMC-GX8 is capable of developing RAW image in camera. In addition to the color space setting ( sRGB / AdobeRGB ), the parameter of white balance, exposure compensation, contrast, highlight/shadow, saturation, noise reduction or sharpness can be flexibly adjusted while LUMIX's Photo Style, Intelligent D-range Control, Intelligent Resolution can also be applied.
Creative Control in P/A/S/M Mode - The DMC-GX8 integrates a variety of artistic functions that adds fun to digital photography. The popular Creative Control mode features a total of 22 filter options. Effect parameter of each mode is also adjustable. Now it is possible to apply one of these filters even in P/A/S/M mode. Users can combine favorable setting and filter to make the most intentional image. Also, DMC- GX8 is capable of taking pictures "with" and "without" filter effect simultaneously, so that users can compare them to choose later.
Creative Panorama (ultra wide) ADVANCED - The Panorama Shot function allows shooting horizontal/vertical ultra-wide panoramic image by shooting sequent pictures easily. Combining with the Creative Control, users can get a dynamic, artistic image.
Optional Accessories - The DMC-GX8 complies with a variety of optional accessories to expand the shooting experience. The Eye Cup DMW-EC3 is available making it even more comfortable to see the LVF. The External Flash DMW-FL360L(GN36), DMW-FL580L(GN58) are sold separately which can also be used as LED light in video recording. The external flash can be synchronized with max.1/250 second shutter speed.
Focus Peaking
Silent Mode
Time Lapse Shot / Stop Motion Animation
---
The "AVCHD" is a high definition (HD) digital video recording / playback format jointly established by Panasonic Corporation and Sony Corporation.
"AVCHD Progressive", "AVCHD", the "AVCHD Progressive" Logo and the "AVCHD" Logo are trademarks of Panasonic Corporation and Sony Corporation.
Android and Google Play are trademarks or registered trademarks of Google Inc.

IOS is a trademark or registered trademark of Cisco in the U.S. and other countries and is used under license.
All other company and product names are trademarks of their respective corporations.
Some accessories are not available in some countries.
Design and specifications are subject to change without notice.