Leica V-Lux (Typ 114) Superzoom Bridge Camera
The Leica V-Lux combines a superb quality, long-range zoom lens (25-400mm equivalent) with a fast aperture (f/2.8-f/4) with a superb 1" sensor and super-fast autofocus to offer the ultimate in bridge-cameras technology.
£870.00
after £0.00 cashback.
@APPLYFORFINANCENOW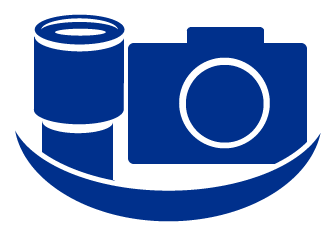 Click here for money saving Leica V-Lux (Typ 114) Superzoom Bridge Camera bundles
Leica V-Lux (Typ 114) Superzoom Bridge Camera
Leica Camera proudly presents the LEICA V-Lux (Typ 114), a versatile compact camera to suit the needs of everyone from the professional photographer to the busy mother. With a new lens and a larger sensor, the LEICA V-Lux (Typ 114) has the longest zoom in its class in addition to excellent picture quality.
The LEICA V-Lux (Typ 114) features an integrated Wi-Fi and Near Field Communication (NFC), an integrated high resolution electronic view finder, a focus ring for manual zoom focusing and the latest 4K video technology. Included in the scope of delivery are a battery, battery charger, USB-cable, neck strap, lens cap with string, lens hood, hot shoe cover, instructions, CD with instructions and warranty card.
KEY BENEFITS
Excellent picture quality
Easy to use under any light conditions
Video with sharper pictures and rich details
Wi-Fi & NFC in the LEICA V-Lux (Typ 114) allows remote access from a smartphone/tablet allowing the user to see a live image
Allows pictures to be transferred to your smartphone/tablet while shooting
Extremely versatile and ideal for any type of photography
Electronic ViewFinder for easy viewing under any lighting conditions
Includes 90 day trial subscription to Adobe® Creative Cloud Photoshop & Lightroom® & 3-year warranty
A versatile compact camera
IMPORTANT FEATURES
Fast Leica DC Vario-Elmarit F 2.8 - 4.0 / 9.1 - 146 mm ASPH (35mm equivalent: 25-400mm)
One inch sensor with a 20 MP resolution for excellent picture quality with shallow depth of field and a nice bokeh
Integrated high resolution OLED electronic view finder
Fastest high speed AF in its class even in tele position
Image shuttle app allows the user to control the various functions of the camera via smartphones or tablets
Shoots either in RAW or JPEG
The larger 1" sensor size ensures excellent picture quality. The sensor in the Leica V-Lux is 5 times larger than the LEICA V-Lux 4.
Buy Leica V-Lux (Typ 114) Superzoom Bridge Camera - price
£870.00
Fast throughout the entire zoom range
Travel, sports, or other outdoor adventures – the Leica V-Lux is simply the ideal camera for them all. Thanks to its enormous zoom range of 25 to 400 mm, time-consuming lens changes and heavy extra equipment are now a thing of the past. It covers every photographic situation from wide-angle, standard, and telephoto photography to macro close-ups down to a distance of only 3 cm. With initial apertures of f/2.8 (wide angle) and f/4 (telephoto), its Leica DC Vario-Elmarit 9.1–146 mm f/2.8–4 ASPH. lens enables sharp and finely detailed exposures, even with distant subjects.
Faster and more reliable autofocus
The Leica V-Lux excels with lightning-fast autofocus. It precisely captures every scene and subject in only 0.2 seconds at the longest telephoto setting and 0.11 seconds in wide-angle mode (the times are for focusing from infinity to 2 m from the subject) – even when subjects are moving fast. The speed of its continuous-shooting mode is equally impressive and, with up to 12 frames per second at full resolution, makes the V-Lux the perfect choice for sports and wildlife photography.
Razor-sharp 4K video
Still-picture and video camera in one: at the press of a single button, the Leica V-Lux records moving pictures in 4K, the high-definition video format with four times the resolution of full-HD. This means four times the detail and four times the picture quality – that is so excellent that even frames grabbed from video can stand alone as brilliant photos. For moving pictures that become true-to-life memories.

Excellent picture quality thanks to a large sensor
Even in unfavorable light and at high ISO settings, the large 1" sensor of the Leica V-Lux guarantees exceptionally bright and clear pictures – pictures that are rich in detail and fascinate with natural colours. In combination with the high speed of the lens, the sensor expands the creative scope available for the exploration of planes of focus and depth of field and makes the V-Lux the ideal Leica to take along wherever you go.
Practical by nature in both design and handling
The looks and the first class materials and finish of the new V-Lux are enough to tell that it couldn't be anything but a Leica. The features of the camera are grasped intuitively. And the change between automatic and manual control couldn't be easier. This leaves more time to concentrate on the picture that, thanks to the multi-axis rotate-and-tilt function of the 3" LCD monitor, can be captured with ease at any angle from ground level to a bird's-eye view. Additional the integrated Wi-Fi module allows remote control from a smartphone or tablet. All you need is the free Leica C Image Shuttle app.
Wonderful outlook with the integrated viewfinder
The 2.4 megapixels have a lot to say when it comes to fast and precise judgment of the prefect composition of a subject – even in bright sunlight. The same settings are displayed in the integrated OLED electronic viewfinder of the V-Lux as on its monitor. A big advantage for wearers of glasses: it offers individual diopter compensation.
Three-year warranty inclusive
With the Leica "Three-year warranty" - more than many other manufacturer's warranty - the V-Lux delivers more peace of mind. In a warranty case during these 3 years, our worldwide Service & Support team aim to ensure a smooth process and rapid solutions to problems.
Professional image processing
The new Leica V-Lux is supplied with the professional still picture and video processing software, Adobe® Photoshop® Lightroom®, offering exceptional creative freedom in image manipulation. It optimally 'develops' the RAW image files from the CMOS sensor of the V-Lux in the best possible quality. All parameters can be refined in post-processing.