Manfrotto NX Camera Backpack Blue
RRP
£75.95
£49.95
after £0.00 cashback.
@APPLYFORFINANCENOW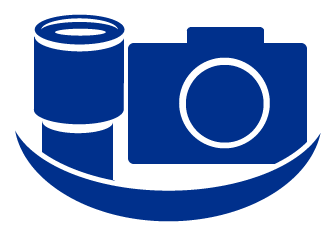 Click here for money saving Manfrotto NX Camera Backpack Blue bundles
Manfrotto NX Blue Camera Backpack Summary
Manfrotto Protection System keeps your gear safe
Carries a DSLR with lens and 2 extra lenses and accessories
External Tripod Connection for greater flexibility
Includes dedicated laptop compartment
Carry your personal belongings in the extra pockets
Intuitively designed, compact but flexible — the Manfrotto NX camera and laptop backpack is part of the Manfrotto NX range. It is a smart choice for photographers on the go. That's because it has been expertly designed to include padded dividers and net pockets. This gives you ample space to store your accessories and belongings when your travelling.
This backpack's 3 separate zippered compartments can carry a surprisingly heavy load. Easily store your DSLR camera with an attached zoom lens and two additional lenses in the dedicated bottom compartment. You can also safely store other items like chargers and memory sticks in the removable padded dividers, and store your phone, keys and other belongings in the wide net pocket. That means you'll have everything you need for your next big shoot! The largest compartment of this camera backpack also includes a smart sleeve which is ideal for a 15" laptop. That means you can always stay connected wherever you are – without the hassle and inconvenience of having to carry your laptop in another bag. Another net pocket is designed to fit the Manfrotto PIXI tripod, and an external side pocket can also fit a compact tripod. So now you can carry your camera gear, laptop and tripod in just one bag. When you don't need your equipment, simply remove the padded dividers and your backpack becomes an everyday carry-all solution. This bag also includes comfortably padded straps for easy transportation. The NX laptop and camera backpack is for travelling photographers looking for a secure and practical way to transport their equipment.
Buy Manfrotto NX Camera Backpack Blue - price
£49.95