FeiyuTech SPG Handheld SmartPhone Gimbal
FeiyuTech SPG Handheld SmartPhone Gimbal
RRP
£119.99
£49.99
after £0.00 cashback.
@APPLYFORFINANCENOW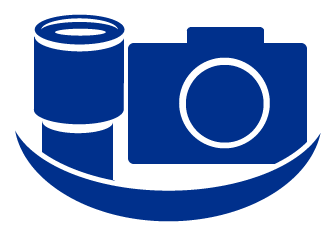 Click here for money saving FeiyuTech SPG Handheld SmartPhone Gimbal bundles
New Live Streaming Vision with Smart Vertical Mode
• The SPG Live enables a vertical screen mode by simply tilting to either side. Based on intelligent inertial measurement, the SPG Live can automatically alter between horizontal and vertical screen modes and your creativeness is no longer screen-limited.
One tap to turn on, one hand to operate
• SPG Live is bluetooth-enabled to connect your smart phone. You can use the camera button on its handle to control your bluetooth-connected smart phone camera. Just reach out and film.
Parameter Settings in App
•The newly released FeiyuTech App allows you to initialise automatic gimbal calibration, update firmware and personalize various parameters.
Foldable Design for Easy Storage
• The iconic joystick once again brings unmatched comfort and precise control to your user experience.
All-rounded compatibility
•SPG Live is perfectly compatible with iPhones and Android Phones.
Adjustable gravity center enabled by optimized Quick-Release System
• The optimized split-level fixture system enables the SPG Live to collapse and extend on both sides to balance with different smartphone's gravity centers. With precise gravity center adjustment, the stabilization is enhanced.
Ergonomically designed
With an ergonomically designed silicone handle and the new metal sandblasting technique, the SPG Live brings smoothness to your grip.
Friendly user interface is a family legacy
• The iconic joystick once again brings an unmatched comfortable touch and precise control to youruser experience.
• Various functions like mode selection, power on/of and Bluetooth remote control are accessed by buttons on the operation panel.
Larger battery, longer runtime
• SPG Live uses one 22650 lithium ion battery to make extensive shoots possible. The maximum runtime can reach up to eight hours.
360o limitless pan axis with multiple fast switching modes
• SPG Live uses a 360o slip-ring motor to enable limitless pan view, and is further optimized for a wider range of phone sizes. With a tailored driver set, the SPG Live can switch among multiple modes seamlessly.
- Panning Mode
- Panning and Tilting Mode
- Lock Mode
Even works with your Action Camera
• The SPG is the first of its kind to support action cameras such as the GoPro HERO5. This is thanks to its sliding arm & intelligent balancing algorithim. Without the need of additional clamps or fixtures, the SPG can work perfectly with both your action cameras and phone.
Compatible devices iPhone 7 Plus/7/6s Plus/6s/6 Plus/6/SE/5c/5s/5 or other smartphones with the similar dimensions
Titling Angle 320°
Rolling Angle 320°
Panning Angle 360°
Tilting Increments 2°/s ~ 75°/s
Panning Increments 3°/s ~ 150°/s
Battery 22650 / 1pcs
Firmware Upgrade
Vertical Shooting
App Setting
Compatible with Accessories
Balance Adjustment (Sliding arm mechanism for wide range of phones)
Usage time 8Hours
Weight 350g(Not including battery and smartphone )