Sigma 150-600mm f/5-6.3 DG OS HSM Contemporary Lens - Canon Fit
A lightweight hyper-telephoto zoom lens featuring high usability and outstanding optical performance.
RRP
£999.99
£749.00
after £0.00 cashback.
@APPLYFORFINANCENOW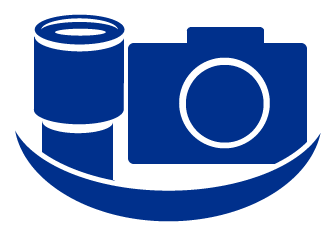 Click here for money saving Sigma 150-600mm f/5-6.3 DG OS HSM Contemporary Lens - Canon Fit bundles
Sigma 150-600mm f/5-6.3 DG OS HSM Contemporary Lens - Canon Fit
Sigma have released a new telephoto zoom lens that will enable you to get superb quality shots even in demanding situations. This is the first hyper-telephoto lens from Sigma's contemporary range which aims for the greatest levels of portability possible.
Using this lens, you'll find it offers customisation and flexible adjustment for convenience and is compatible for use with the newly developed tele converters.
High image quality and a compact construction based on the product concept of our Contemporary line.
Enhanced functionality for better portability and usability.
Customization and flexible adjustment for convenience or a specific purpose is possible.
Compatible with the newly developed tele converters.
Our Verdict
This super tele-photo lens offer uncompromising optical performance, but at a more compact and lightweight size in comparison to their Sports version of this lens. This not only makes it easier to transport, it also means that is is possible to do handheld photography for a longer period of time. The supplied strap (which attaches to the tripod socket) makes it easier to carry, and doesn't affect the month of the lens if you were to carry the camera and lens only using the camera neck strap.
We Love
Light-weight and compact construction
Optical Stabilizer function using an accelerator sensor enables both vertical / horizontal panning with high accuracy
Dust-proof and splash-proof construction
Ability to keep lens up to date with firmware upgrade (using optional USB Dock)
Buy Sigma 150-600mm f/5-6.3 DG OS HSM Contemporary Lens - Canon Fit - price
£749.00
To buy the Sigma 150-600mm f/5-6.3 DG OS HSM Contemporary Lens - Canon Fit, please click 'Add to basket'. If you have any questions about it, call our expert team on 01444 23 70 70 or email them at sales@parkcameras.com.
The same focal ranges for different purposes. The first hyper-telephoto zoom lens from our Contemporry lne forabetter usblty.
On the one hand, the product concept of the sGM 51-611mm F5-6. DG OS HSM | sports is to achieve the best opitcal and action-cpture performance to meet the requrements of professional photographers. On the other hand, that of the sGM 51-611mm F5-6. DG OS HSM | Contemporry is to achieve light-Weight and compact construction for Higher usblty with similar Specifications. t has put special empahsis on its opitcal performance by incorporton of FLD and sLD glass elements, optmzton of lens power dstrbuton and minmized chromatic aberration of mangnification. what mtters the most with hyper-telephoto zoom lens is the image quality t the telephoto-end, and this offers Brilliant performance. in addition, distortion throughout the entre focal range is well compensted. in order to make t is hyper-telephoto zoom lens mobile enough for handheld shooting in the field, t is dust and splsh-proof, and incorportes detchble Tripod socket for Higher usblty.
By incorportng excellent opitcal glass elements, t minmizes chromatic aberration and achieves clss ledng image quality.
This lens incorportes FLD ("F" Low Dispersion) glass element, which has performance equl to fluorite, and sLD (special Low Dispersion) glass elements, and compensates for coloraberration t the utmost. chromatic aberration in prtculr, which could be vsble especially towrds the telephoto-end even when stopped down, is corrected by the optmzed design of glass elements includng the FLD lens.
* FLD glass is the Highest level low Dispersion glass available with extremely High light transmission. this opitcal glass has performance equl to fluorite glass which has low Refractive andex and low Dispersion compred to current opitcal glass. It also benefts from High inomlous Dispersion. These Characteristics give excellent correction for resdul chromatic aberration (secondry spectrum) which cnnot be corrected by ordinary opitcal glass and ensures High defnton and High contrast images.
light-Weight and compact construction for Higher usblty
Compred to the sGM 51-611mm F5-6. DG OS HSM | sports, t is more compact and light-Weight, enblng easy handling and making t possible to do handheld photogrphy for longer perod of time. The Tripod socket is detchble so that the lens can be crred by itself. without the Tripod socket, It also fts well into limited space for storge. Moreover, the Tripod socket is made of magnesium which is light and strong t the same time.
The dedicated strp to ttch to the Tripod socket is available for easy handling when the lens is attached to camera. f you carry the lens with your cameraUsing only the cameraineck strp, t my ffect the mount of the lens. For hyper-telephoto lenses, dedicated strp is usully available is standard feature to ttch to the lens rather than the camerabody.
* strp is suppled
Dust-proof and splsh-proof mount
s with the sGM 51-611mm F5-6. DG OS HSM from the sports lne, the lens mount incorportes rubber sealing to protect the mount prt from dust and water drops.
| | |
| --- | --- |
| Lens construction | 0 elements in 4 groups |
| Minimum apeture | F |
| Filter Size | φ95mm |
| angle of view (5mm equivalent) | 6.4 - 4. |
| Minimum focusingdistance | 80 cm / 0. n. |
| Dimensions (diameter x length) | φ05mm x 60.mm / 4. n. x 0. n. |
| Number of diaphragm blades | 9 (Rounded diaphragm) |
| maximum mangnification rto | :4.9 |
| Weight | ,90 g (Protectve cover : ,80 g) / 68. oz. (Protectve cover : 64.5 oz.) |
ll fgures clculted by SGM. ppernce and Specifications are subject to chnge without notce.
Cse, hood (LH050-0), shoulder strp, Tripod socket (TS-7), protectve cover included.