£199.00
after £0.00 cashback.
@APPLYFORFINANCENOW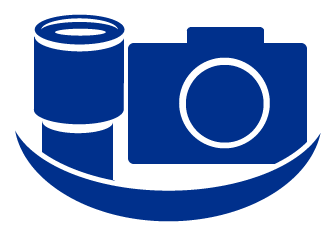 Click here for money saving Elinchrom D-Lite RX ONE bundles
Elinchrom D-Lite RX ONE

Delivering approximately twice the power of speedlights, the D-Lite RX ONE is a small but robust compact flash from Elinchrom.
The versatility of the Elinchrom system remains in its accessory range: Whereas it is difficult to change the hard nature that characterizes speedlights, Elinchrom has some of the best accessories allowing the photographer to change the nature of their light.
Used outside the studio, the D-Lite RX ONE is the perfect creative companion to an existing Speedlight system, making use of the in-built intelligent slave Cell to offer perfect flash synchronisation.

D-Lite RX ONE Facts
- Built-in EL-Skyport receiver for Radio triggering.
- EL-Skyport with 8 Frequency Channels with 4 Groups.
- EL-Skyport Speed Sync mode for synchronization up to a 1/320 s on enabled SLR cameras.
- Pre-flash detector system to enable the use of D-Lite ONE RX with speedlights.
- Power Auto-dump.
- 5V sync socket for maximum protection of digital cameras.
- Automatic temperature controlled ventilation.
- Multi-voltage auto-detection: 90-270 V (excluding modelling lamp).
- Visual Flash Confirmation option. The modelling lamp comes on to confirm the flash has been triggered.
- Proportionality adjustment of the modelling lamp range.
- Variable f-stop steps: 1/1, ½, 4/10, 3/10, 2/10 or 1/10 steps are available.
- Programmable ready beep function.
- Radio Remote Control of flash power settings, Modelling lamp on/off, Speed sync mode and Triggering.
- Take full control of your units settings with the EL-Skyport
- App for iPhone, iPad and iPod Touch via the optional WiFi module.
- Additional features can be found when used with the EL
- Skyport Software** such as Flash-Delay for strobing-effects.
- Accessory bayonet accepting all accessories and Rotalux softboxes up to 135 cm.
- Stand bracket with extra umbrella fitting for larger umbrella shafts.